When it comes to renovation, many people think that they want something cute and original, while choosing something worthy is quite difficult. It seems that he has already seen absolutely everything and it will not be possible to find something amazing. But as practice shows, everything amazing lies in simplicity. There is no need to sit and think through everything to the smallest detail and look in stores in search of something special, you just need to give free rein to your imagination, which can surprise you.
Content
one. Methods for the original design of the floor
2. What are the most fashionable floor drawings??
3. How to choose the right color?
Methods for the original design of the floor
Many resort to various tricks to make their floor unique, for this they combine tiles of different colors, look for an original pattern, lay out laminate or parquet in an original way, acquiring it in different shades. But all these techniques are as old as the world, everyone has been using them for a long time and they do not cause much delight. There is another amazing way to express yourself that will highlight your personality.
Now the original painting of both walls and floors is gaining more and more popularity. So if you love to draw and have dreamed of painting the walls and floor all your life, remember how your parents did not let you do this, then now is the time to make your dream come true. Moreover, the drawing itself can be the most diverse and original. If you do not know how to draw, then do not despair, in the store you can find a huge number of stencils that will help you make your dream come true and create the most original design.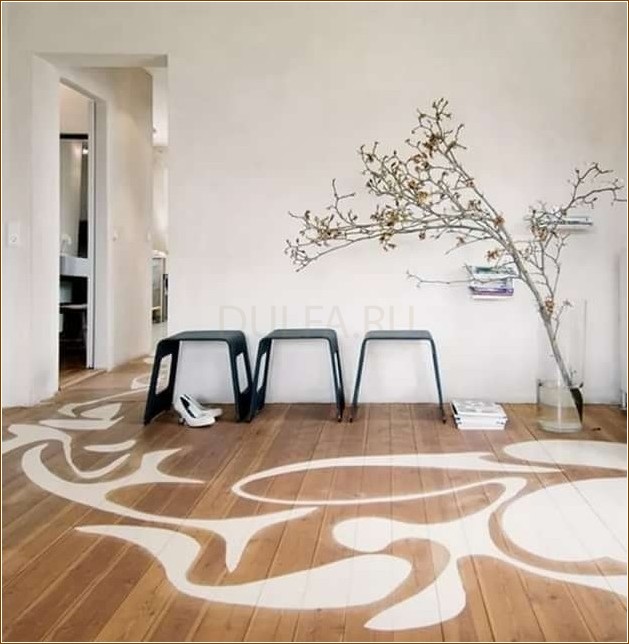 What are the most fashionable floor drawings??
Of course, many are worried about the modernity of design, since they want not to fall face down in the dirt in front of the guests, and to please themselves with the original design. As practice shows, a variety of options are used, starting from unremarkable and various geometric shapes that are selected for the design of your entire apartment, ort of this depends on their color scheme. Finishing with a wide variety of colors and original paintings.
What exactly will be on your floor is up to you, the design style, colors, options for how exactly everything will look depends only on you. Of course, you should definitely take into account that the floor does not stand out much against the background of the general picture. Everything should fit organically, the drawing should be placed so that it does not seem that you accidentally spilled paint and had to somehow fix the situation.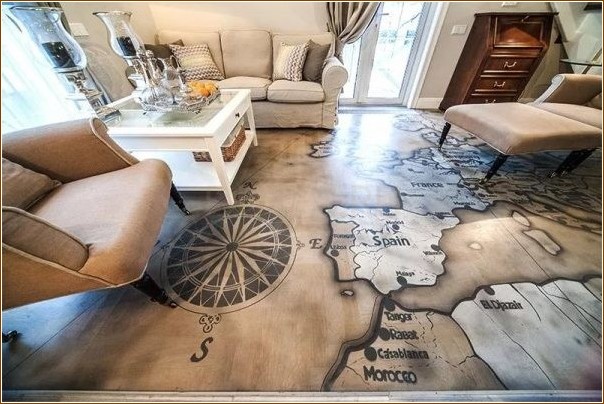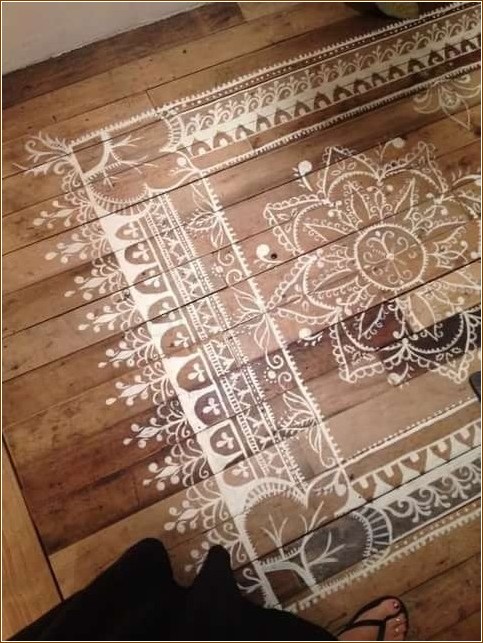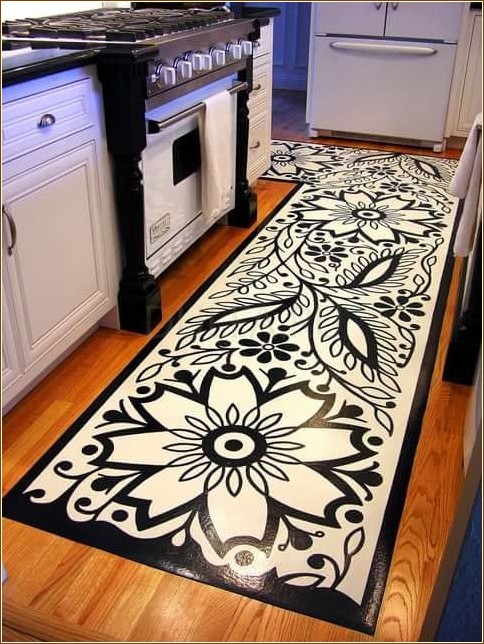 How to choose the right color?
We advise you to familiarize yourself with original ideas and carefully choose a drawing. It should be noted right away that it is not necessary to do everything in boring and primitive colors, however, if you are not sure that you can correctly combine colors for a picture, then it is best to stop at choosing a one or two-tone print. In this case, the drawing will be much easier to apply, but the style itself will be more strict.
By choosing bright colors, you will create a brighter and more colorful atmosphere. For example, a floral print allows you to feel warmth and maintain a spring mood throughout the year.
Another important point is where exactly you want to make a colorful floor, if it is a living room, hallway or kitchen, then you can allow to make bright drawings there, as this will allow you to relax and be distracted. In your personal account or at the workplace, it is worth giving up bright colors, as they will only distract you. It is worth choosing something light and relaxed and at the same time performed in classic colors.
If you want to make such an original design in the nursery, then here you can choose something more interesting so that the child has fun and at the same time does not tire him too much.
In the bedroom, it is better to choose calmer tones so that they do not put pressure on you and do not distract you from sleep.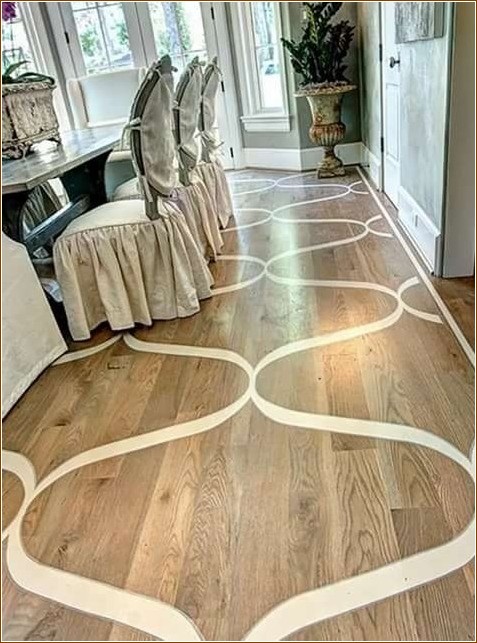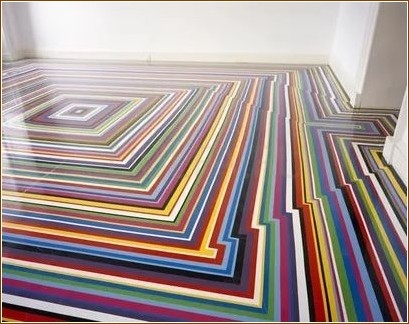 8 Super Ideas To Make Your Home Floor Original