Of course, many of us decorate our own home, because this way it can be made brighter and more beautiful. When guests come, they can pay attention to the decor first of all, since everyone has different tastes and possibilities, so the decor can be very unique. But, as practice shows, if there are such corners in apartments and houses that, for some unknown reason, never decorate. But nevertheless, it is worth paying attention to them, and it is obligatory. This will give you the opportunity to look at your own interior from a completely different angle.
Content
one. Corridor
2. Bathroom
3. Windowsill
4. Dinner table
Corridor
Remember, well, even your corridor in the apartment. Surely from the decor you have there a maximum of a mirror and a curbstone under it. But this is wrong. You visit the corridor in the same way as other rooms, and even more often. Therefore, it would be foolish to refuse the decor of this part of the home. Of course, you can think about exactly how to make the decor and in what format to arrange it. But here everything will be limited only by a person's own imagination. You can choose unique wallpapers and combine them with wood inserts and wall coverings. Moreover, the inserts can be both painted and covered with patinating compounds in order to make the wood darker, but at the same time not to cover its natural texture.
You can also hang pictures in the corridor. If you are not an adherent of this type of art, then you can always hang on the wall of honor photos of your family, enclosed in beautiful frames. Thus, you can add decor to your corridor, and all guests will see that you have a real idyll in your family, which can only be envied.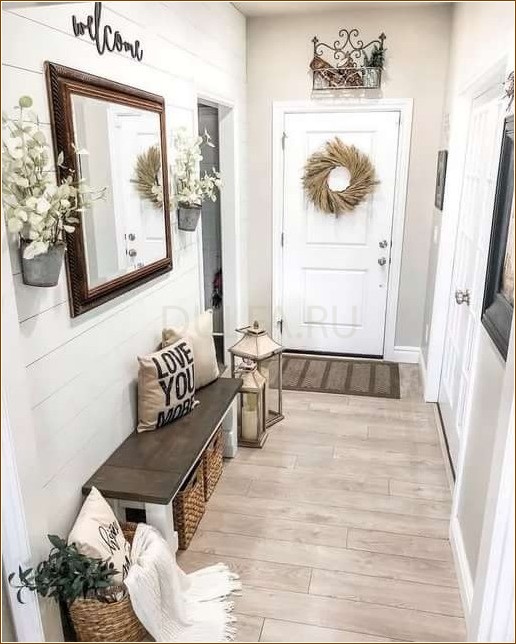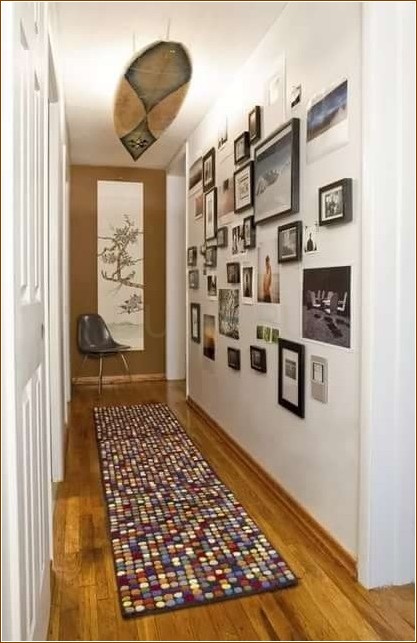 Bathroom
And few people use the decor in the bathroom, but in vain. There is always a high level of humidity, and this, as you know, is simply the most favorable environment for most tropical plants. You can arrange unique potted plants around the bathroom, which will allow you to create a completely different, richer and not quite standard atmosphere inside the room. You can also use a unique mosaic or the same pictures, only on a marine theme, which will be more than appropriate for such decoration. Pay special attention to both the soap itself and the soap dish in which it will lie. After all, they can ideally complement the finished style of the interior, which will significantly affect the design.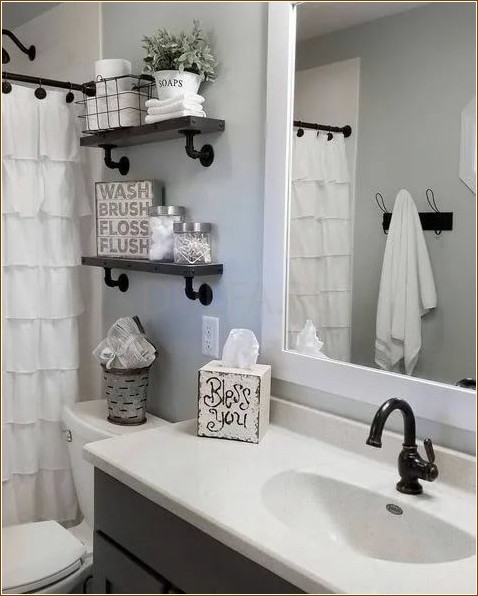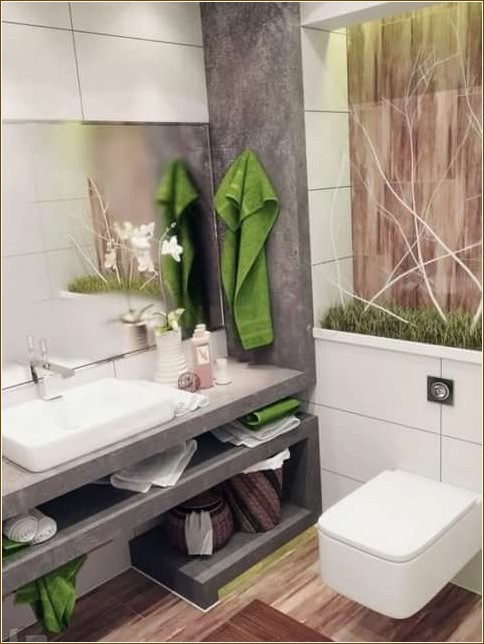 Windowsill
Very often people simply forget that they have a solid area to implement their ideas for decorating. The thing is that we try to leave the window sill empty. But that's not right at all. If you have not covered the window with massive curtains, which is no longer fashionable, then you will have it open. This means that it is imperative to fill this space. Here you can put, again, pots with indoor plants and flowers. You can also put various decorative thorns, which are competently and beautifully designed into a single whole. There are actually a lot of options, so you should definitely think about your own preferences and implement them into a single idea.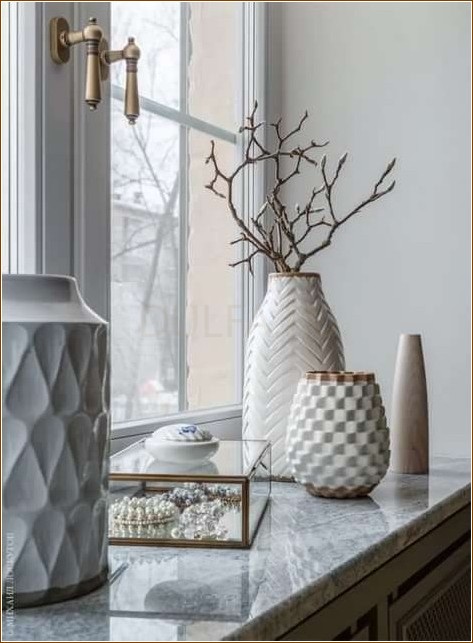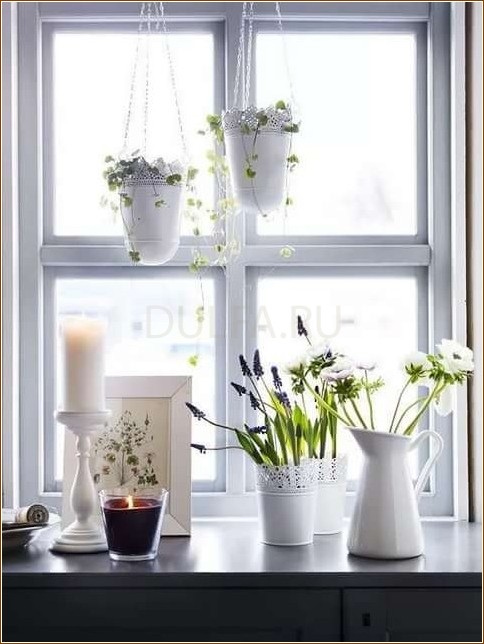 Dinner table
Very few people can pay attention to dining table decor. As a rule, from the decor, there can be a maximum of a salt shaker with a pepper shaker, well, napkins. But this is wrong. Think back to American films. They always have a fruit basket in the center of the dining table. Moreover, there may be various decorative twigs that will add harmony and beauty to the idea. You can also place candles in the center of the table for a more family-friendly design.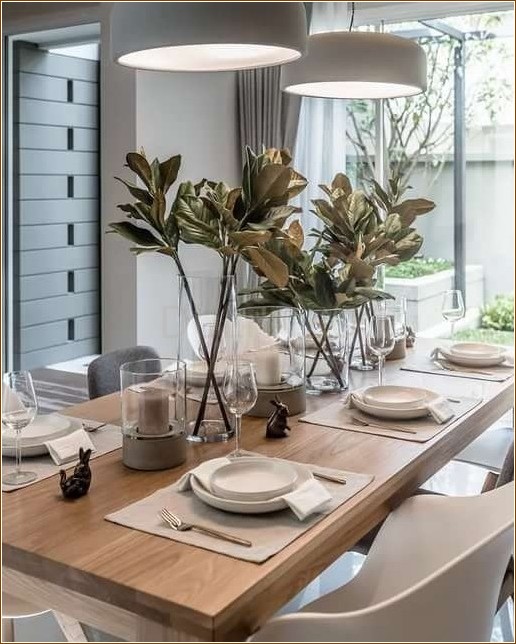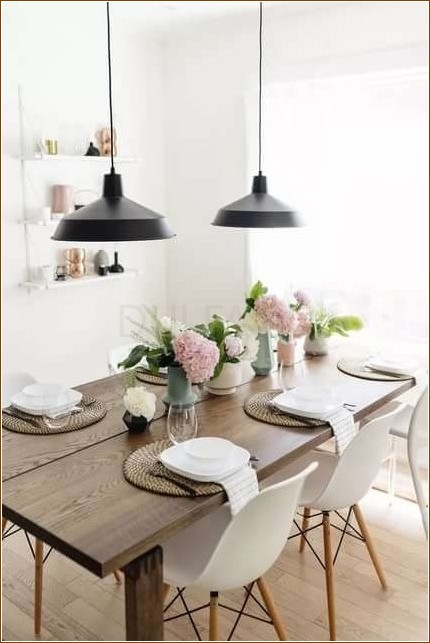 BEST TV ZONE DESIGN 2021 — 40 OPTIONS!!!!