Fashion does not stand still, but every year it progresses and improves. Something comes back from past centuries, but in a new design, and something is emphasized solely from new preferences and a look at the modern world through the eyes of a person. But one thing remains the same. This is a mirror. Remember any apartment or house, no difference. There will definitely be at least one mirror. It can be hung on a wall in a hallway or bathroom, or it can be located on the inside or outside of a cabinet door. Be that as it may, in any apartment there is a mirror, because without it today, and many decades ago, it will be difficult to put yourself in order, especially for the fair sex.
Content
one. What is facet?
2. Beveling options
But today, even such a familiar addition as a mirror, designers were able to significantly modify. It would seem that it is possible to upgrade in a mirror other than its frame. In fact, the canvas itself has undergone a global modernization, which reflects our everyday mood. Some people consider this idea trivial, but for most experienced designers, this is a great opportunity to create completely new and modern styles for apartments or houses.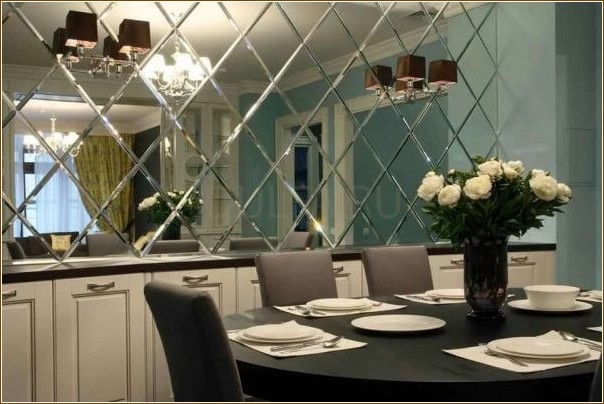 What is facet?
In fact, facet is a unique technology for processing mirror or glass surfaces. Surely you've all seen faceted gems. Everything happens in much the same way with a facet-style mirror. Experienced craftsmen or specialized equipment cut numerous chamfers on the surface of the mirror, as well as edging the edge. After such work, the mirrors acquire a unique appearance and become in themselves an exquisite decoration of absolutely any interior.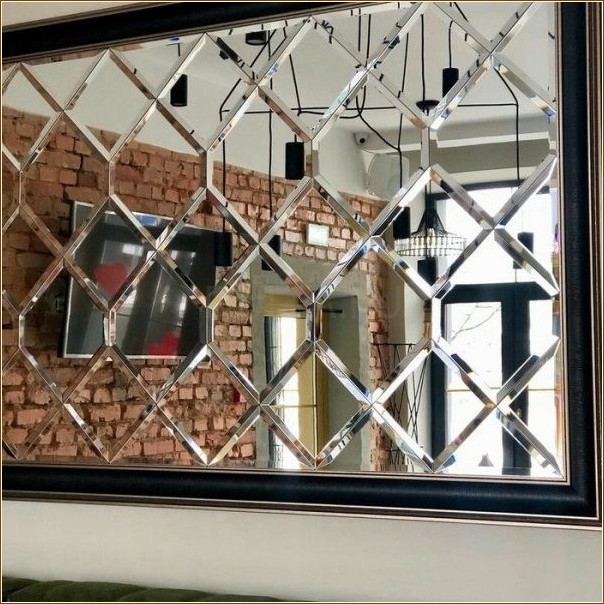 Beveling options
There are several main types according to which mirrors are decorated by artistic cutting. Each of these patterns has its own characteristics that can immediately appeal to a person, or vice versa, push his gaze away. Be that as it may, you can be completely sure that such mirrors will definitely attract attention.
Rhombuses Deep patterns in the form of large rhombuses, or barely noticeable notches for small diamond-shaped figures on the mirror will be a great addition to give the room a chic sophistication. Such mirrors are best hung in the bedroom, and you can decorate with them an entire wall, albeit not the largest.
The square is most suitable for detailed inlay. Such mirrors do not particularly refract light, therefore they will be an excellent addition to the interior of the living room. They can be arranged in separate frames right on the wall, so that everything looks as if it is not a separate part of the decoration, but a part of the entire interior as a whole.
Freeform shapes are also popular. In such a composition, you can find absolutely various types of figures that are flawlessly combined with each other. Craftsmen can successfully combine small squares with huge rhombuses, which intersect with each other using arbitrary deep chamfer lines.
Circular patterns will look great in the hallway, as they will immediately make it clear to guests that you are an individual person and strive to decorate your apartment with the latest design art. It can be one large circle, which is framed by smaller circles.
The choice rests only on your own shoulders, or the shoulders of your direct designer, so it's worth once again thinking about which pattern is best for which room.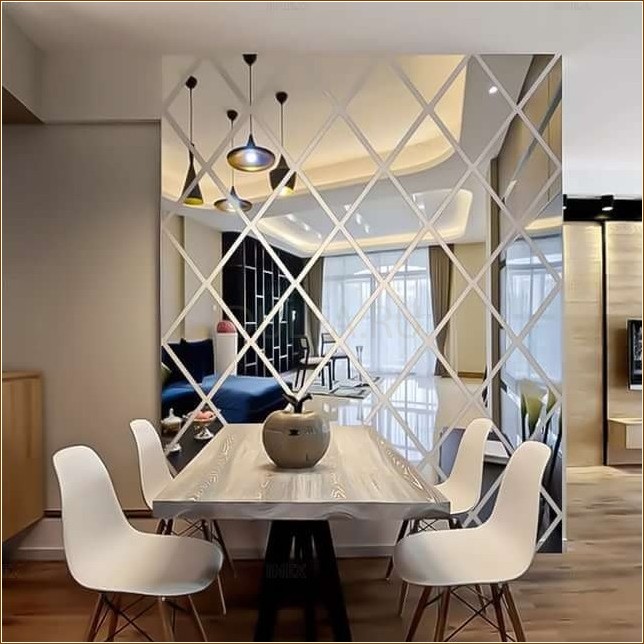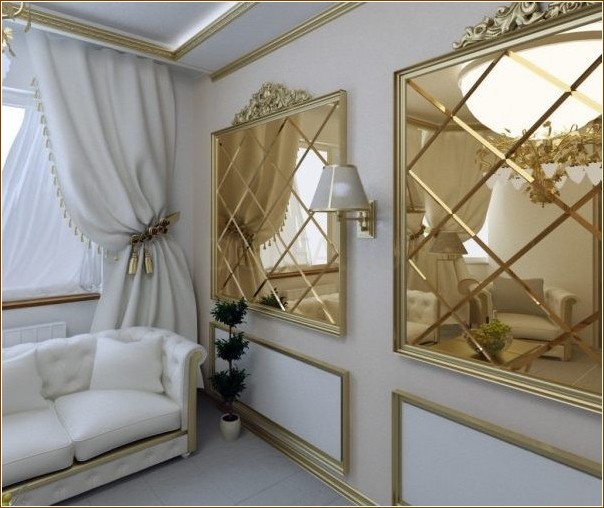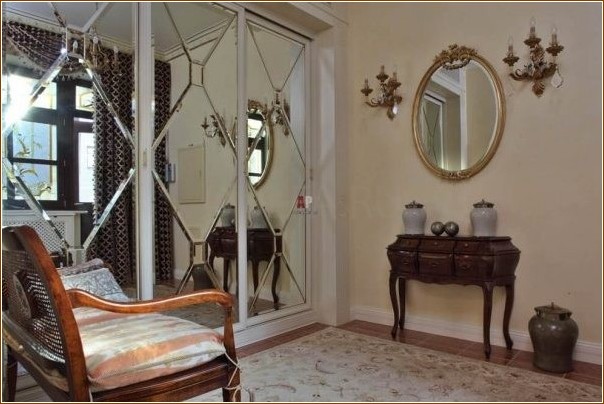 Mirrors change the interior, home furnishing