Today, more and more often you can see models of built-in furniture, which supposedly allows you to significantly save space inside the room and give it a unique and, most importantly, modern appearance, inimitable style. On the one hand, this is a very interesting idea, since you can not clutter up the space of the room with massive wardrobes.
Content
one. For a house or apartment?
2. Disadvantages of built-in furniture
Moreover, there are designs that can even hide a bed and make a room a spacious hall for any holiday or grand event with a large number of guests. But all these advantages should be considered in more detail in order to understand what is the catch.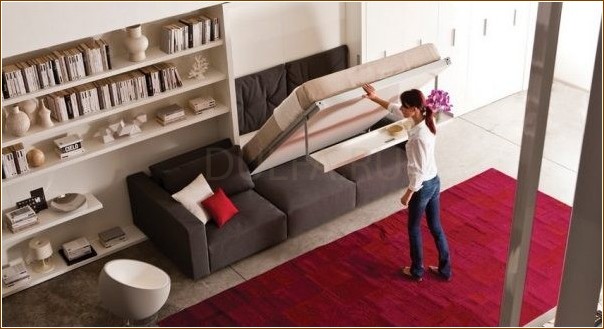 For a house or apartment?
If you decide to buy built-in furniture in an apartment, then immediately give up this stupid idea. You will not be able to save a drop of space, because in order to place the cabinet, you will need to completely sew up the wall, which will have the same cabinet. This will lead to the fact that if earlier you still had a little, but still free space, then in the case of a built-in wardrobe, everything will be more complicated.
But as for the built-in furniture in your own home, then of course, without any doubt, there are some advantages. Of course, in order for everything to look beautiful, you need to plan the rooms in the house in advance, taking into account the very built-in furniture. If you correctly plan the space in advance, then it will be possible to perfectly fit the built-in furniture, and so that all this will look more than professional and stylish. Moreover, with a competent layout, none of your guests may even guess that behind a beautiful mirror there is a huge wardrobe almost covering the entire wall.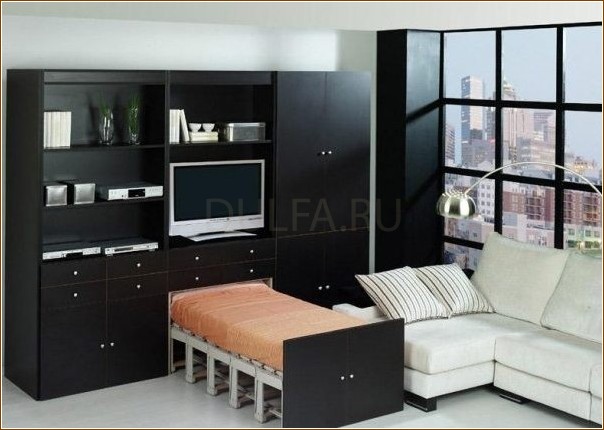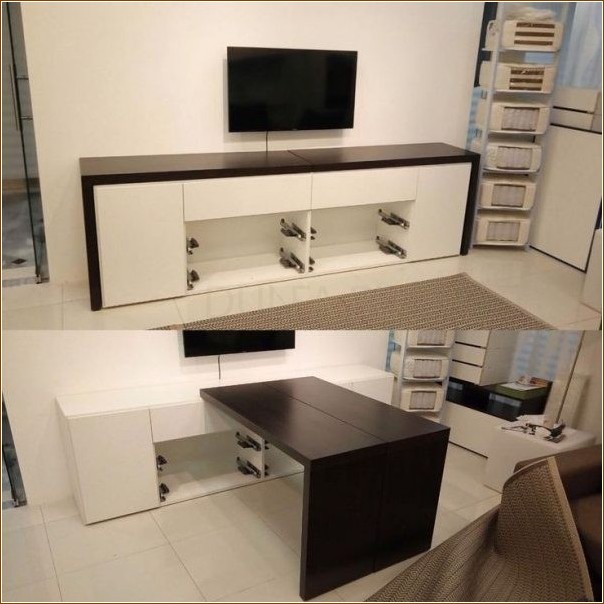 Disadvantages of built-in furniture
Before you make a meaningful choice, you should also find out that built-in furniture has its negative sides. For some people this may not seem like a big problem, but for others it can be a very serious problem, because of which their choices can change.
You need to understand that a built-in cabinet will not have its own case at all. In fact, these are separate shelves that are simply fixed on the wall, and between them partitions, if any. The so-called walls of built-in furniture are nothing more than the case itself, which closes the furniture in the wall. On the one hand, this is all good and convenient, since you can save. But if you look at the situation from the other side, when the wall is damaged, you will have to disassemble the entire cabinet to restore it.
The complete absence of transportation makes the built-in furniture less practical. Of course, if you have made repairs and decided to live in the same house all your life, then this will be the best option. But if you plan to make redevelopment, or move, then you need to understand that built-in furniture will remain in its built-in place.
If the house has already been built, then the furniture being arranged will be almost impossible to mount. Of course, this can still be done, but you have to sacrifice a huge amount of space so that in the end, everything looks more or less decent and solid.
All this makes you think about how much the practicality of built-in furniture is still exaggerated, especially for small apartments. Of course, if you want to keep up with all the trends, you can do it, but if you still want to get quality and reliability, then there is nothing better than a good old cabinet with a reliable frame inside and without flimsy walls, albeit at a higher the price.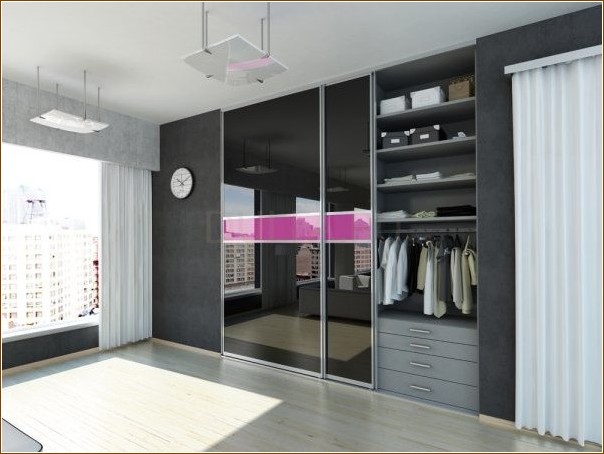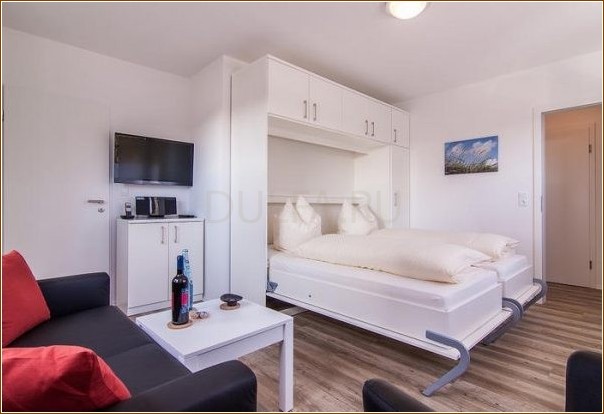 Chipboard or MDF? What to choose when making furniture?