As it turned out, in most apartments and houses, the living room is completely devoid of the very zest for which it was generally conceived. All people are rapidly beginning to forget that there must be a coffee table in the living room. Moreover, the coffee table should be as stylish as possible and perfectly not only fit the design, but also complement it to the fullest. For this reason, it is best to think about how to choose a really worthy option. Of course, there is just a huge variety of coffee tables, so you need to consider some features before making the final choice.
Content
one. Material
2. Form
3. The size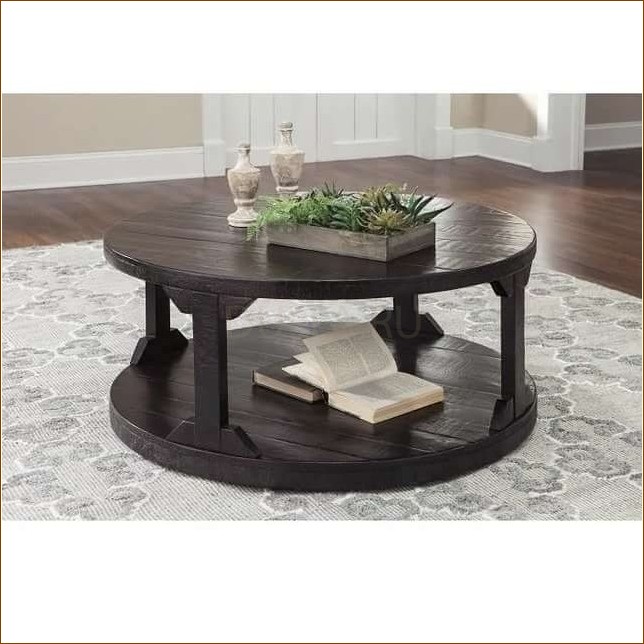 Material
The first step is to pay close attention to the materials from which the coffee table is made. Yes, that's right, just for materials, because in the same table, there can be several of them at once. It will be very important both their own combination and the combination of the table itself with the external interior of the living room. Today they make a variety of models, but as a rule from cheap chipboard. But we immediately cross out this option, since in Russia they have not learned how to make this material with high quality.
It is best to choose natural wood. In this case, you can choose any shade that can easily contrast with the interior of your living room. If the background of the walls and finishes is more neutral, then the coffee table can be chosen more interesting. It can be a metal frame, on which a sufficiently large and durable tempered glass will lie as a tabletop. In this case, it will be even better, because thanks to the glass table top, you will not get the impression that the table takes up space in the room.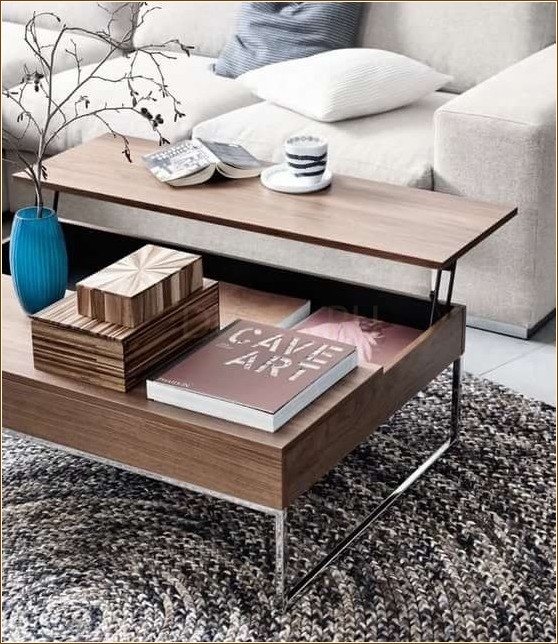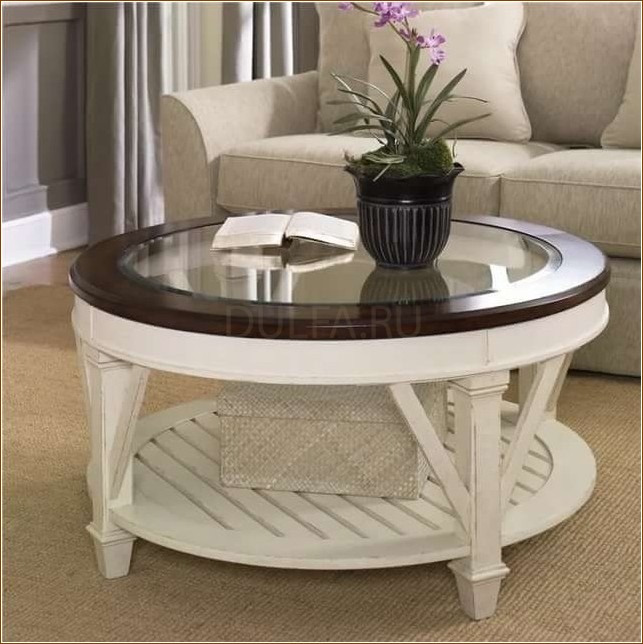 Form
It will also be very important to pay attention to the form. Today, there is simply a huge variety of different models that can simply boggle your imagination. Of course, the most optimal shape for a coffee table is either an oval or a circle. These are familiar models that have been used for several decades in interior design. But still, here you need to push away not from the general principles of design, but only from what particular features are contained in your design.
If you have rounded shapes of furniture and other decorative elements, then of course it will be advisable to choose just such models of coffee tables. But if you have square shapes and sharp corners everywhere, then it is best to choose the shape of a rectangle. And here you can choose a non-trivial form, where the table top and four legs. Today there are unique shapes in several tiers, with each of these tiers boasting distinct shapes and thicknesses of wood or other materials from which they were made.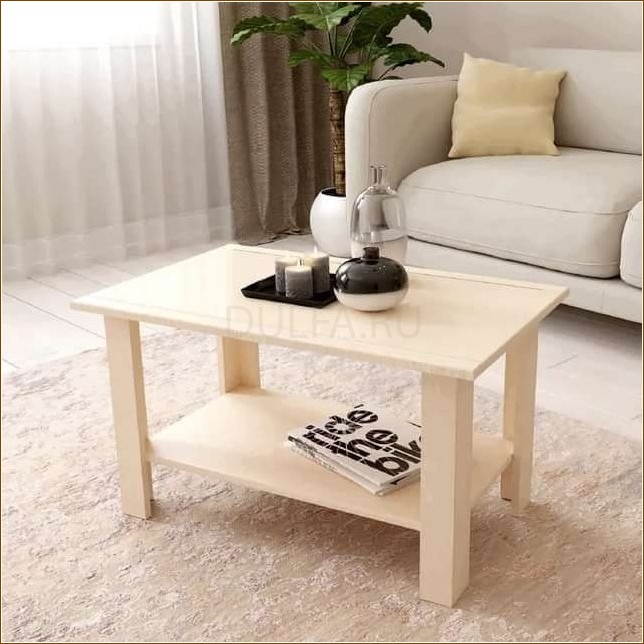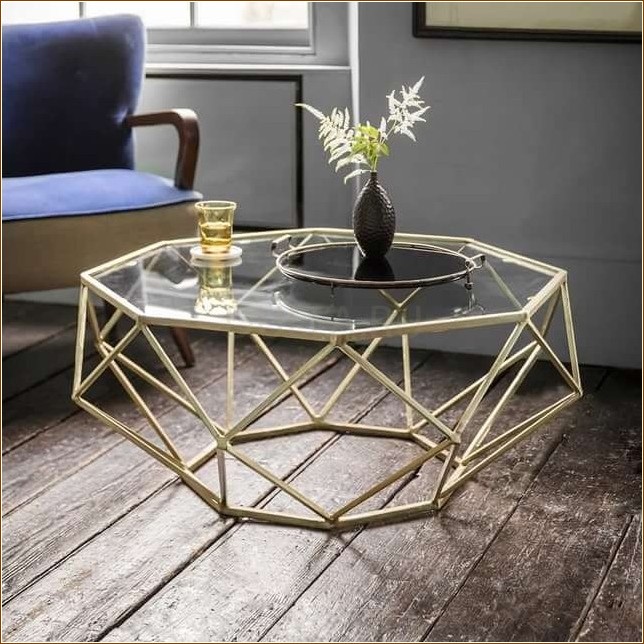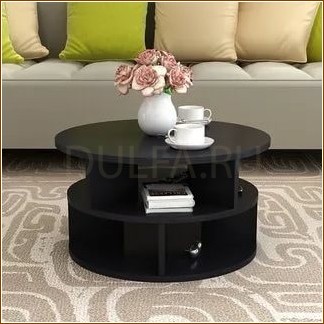 The size
As for the size of the coffee table, there are no specific standards. You need to build on exactly what size your living room is. After all, if it is small, and the table is very impressive in size, then you yourself will be extremely uncomfortable to be in such a room.
The first step is to pay attention to the height. It should not be lower or higher than the surrounding furniture. This means that if from the floor to sitting on an armchair or sofa 50 centimeters, then the top of the table top from the floor should also be at least 50 centimeters. Moreover, it is best to adhere to these parameters and not order the tables above.
As for the distance between the table and the sofa or the same chair, then the best option would be 45 centimeters. This will be quite enough for a person to easily get up and walk.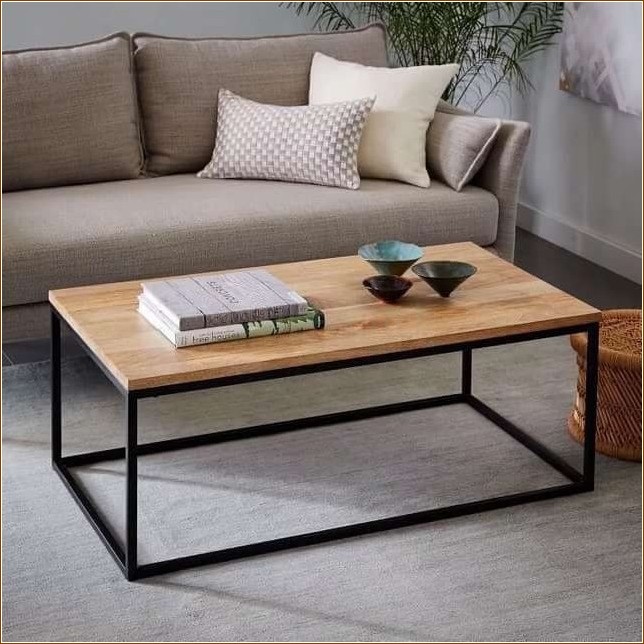 How to choose a coffee table? What to look for? Types of coffee tables (Review)