The space in the room is updated in several ways. It will be easier for you if you understand which room will be restored. Walls are important and get a lot of attention.
Content
one. Furnishings and wallpaper — how to combine
2. Small kitchen and wallpaper
3. Fashionable textures — for mood
The surface, in this case, is decorated in several ways. Wall murals have gained such popularity that they stand out in a separate category.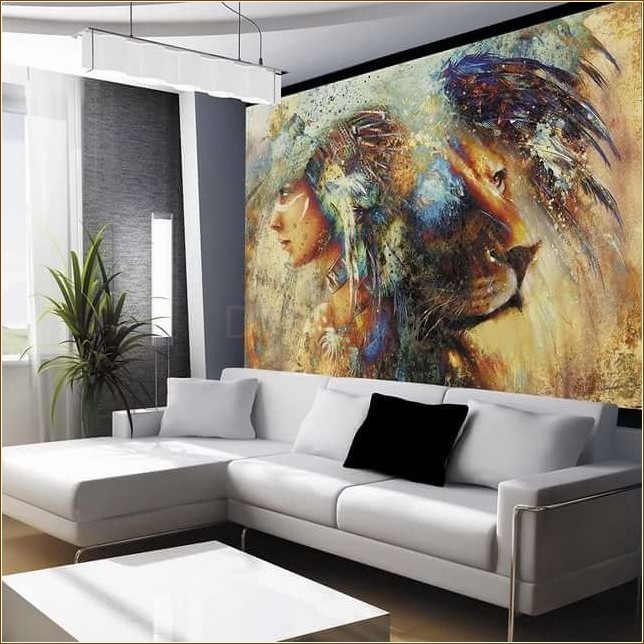 Furnishings and wallpaper — how to combine
Does it make sense to select wallpaper thematically?? It's a matter of style. There are very cute images of rooms that fit the kitchen, but you need to remember that the canvas should complement those things that are already here.
A special issue is addressed here. The kitchen is the place where the positive is sought. The person wants rest and tranquility. In the morning, coffee will give a special boost if the right atmosphere is recreated in the kitchen. After a working day, you will gather with your family, and again it all depends on the atmosphere.
Suitable tips include focusing on a wall, or even a section of it. She will make the space individual, become the face of the taste preferences of the owners.
Wallpaper is not the most practical option in terms of application in relation to the kitchen "apron". However, under glass or behind modern plastic panels, they will receive protection from humidity, temperature extremes and drops of grease.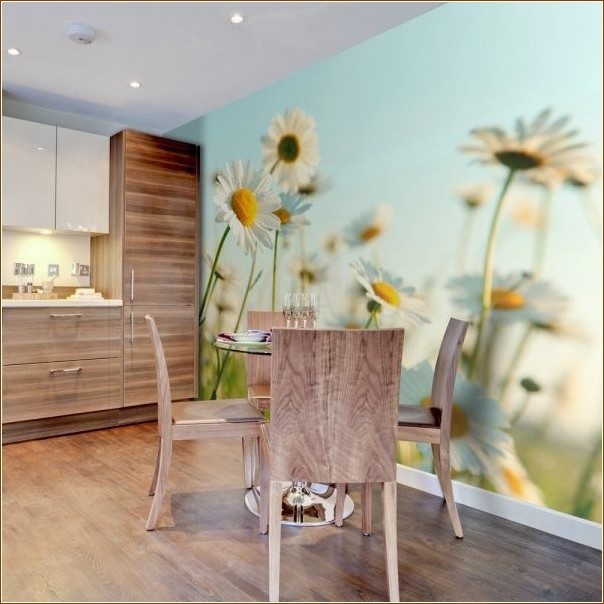 Small kitchen and wallpaper
In addition to the part of the room, its volume matters. In Khrushchev, special series are used that are more durable in relation to harmful external factors, with more resistant paints, there are also enough of them on sale.
Small apartments require an increase in space, at least visual. Use built-in furniture. Don't throw anything on the floor. hide small items. And of course, use light colors. vertical drawing will complement the effect.
Not only the theme, but also the color matters for the kitchen. Photomurals in light colors of the cold category are ideal when there is not enough light and space. Lack of heat and light can be made up for with warm orange, yellow, red tones.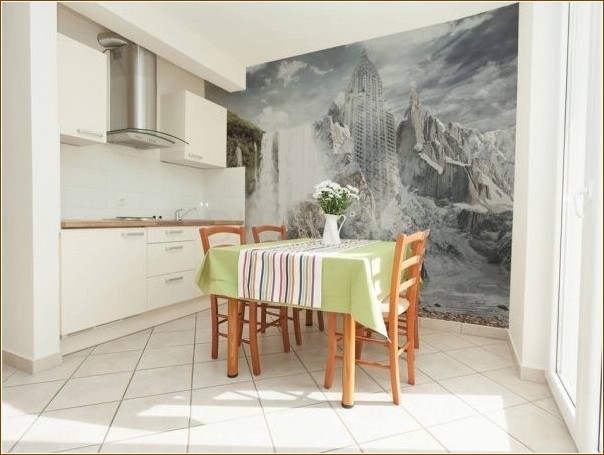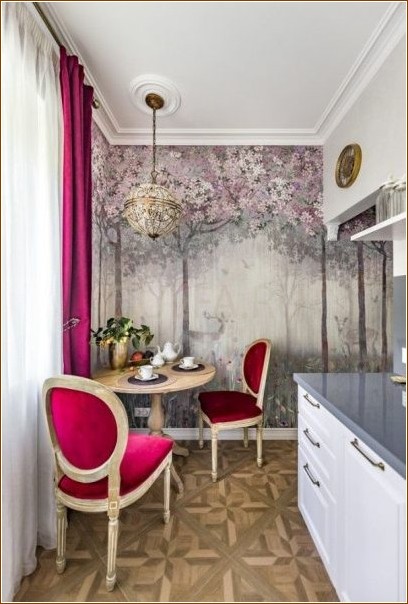 Fashionable textures — for mood
Stone and well-known image themes require caution. Brick looks good in the kitchen. This is the theme of loft interiors. And the most experienced users create their own design versions.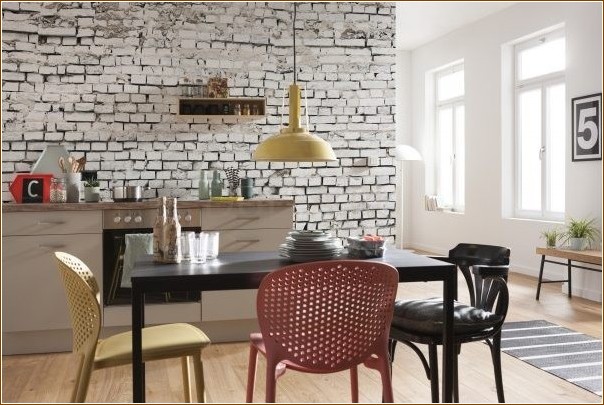 Popular and analogues. Widespread designs such as marble, leather, wood. You yourself can easily remember the varieties that are successfully used during the design of kitchen interiors in different styles.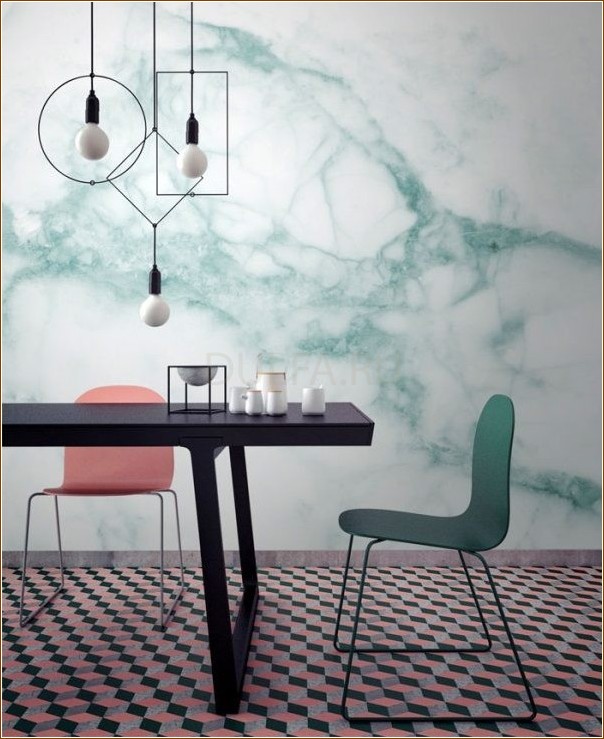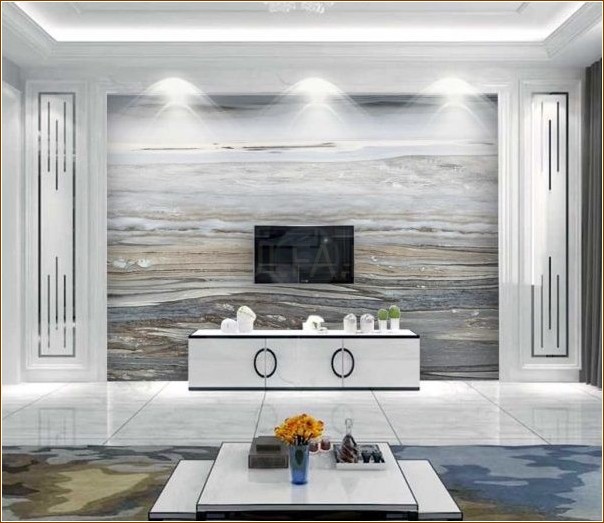 Today the real assortment of photowall-paper is not small. Their differences are in size and quality, texture, relief, gloss, etc. Convenience is that there is an image even for your style. Often people decide on drawings with curtains and partitions. It should be recalled that the effect of textile drawings on the subconscious is rather ambiguous.
Cartoons are complex. You can look at huge drawings that appear very small on TV. This is not very convenient, especially considering that the wallpapers are large-format drawings. The original photos are much smaller. When zoomed in, you see pixels. However, in moderate sizes, this variation will work.
Remember that food in the kitchen is just right. Coffee tables, trays, vegetables and fruits — a good solution. It has been used by artists who paint still lifes for many years. If you want washable wallpaper, you need to consider the difficulty of gluing it. have to put in more effort. This choice attracts many because it is easy to replace. However, it remains to be recalled that good series cost a lot, and sometimes people are ready to order them remotely.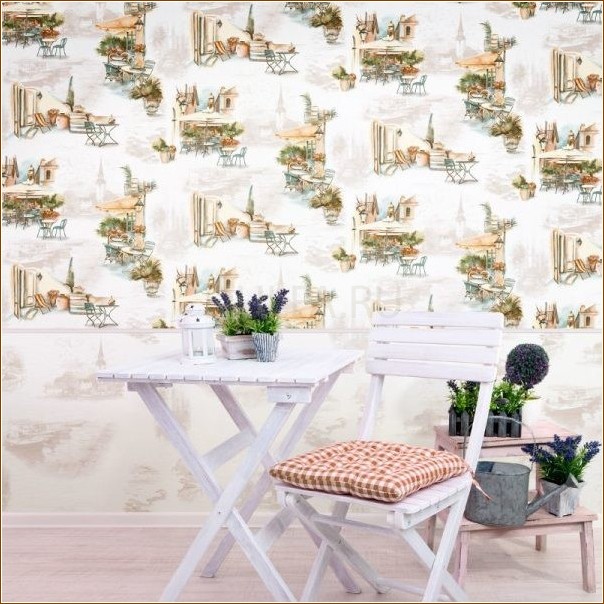 HOW TO CHOOSE PHOTO WALLPAPERS? USEFUL AND RELEVANT TIPS!