It is unlikely that it will be news to you that more and more people are thinking about building or buying a country house. This trend is quite natural — residents of megalopolises live in constant stress, the sources of which are crowds of people on the streets, crowded transport, traffic jams, nervous tension at work and constant rush. Even once at home, not everyone can relax and unwind: restless neighbors, street noise — all this does not contribute to relaxation. That is why country cottages are gaining such popularity, because far from the bustle of the city you can enjoy nature, forget about problems for a while, restore mental balance and physical strength.
Content
one. How to choose a site for a country cottage?
2. Country cottages made of wood
3. Country cottages made of bricks
4. High-tech cottages — the kingdom of glass and concrete
5. Landscaping for country cottages
Among the undoubted advantages of a private house, first of all, it is worth noting a much larger usable area compared to an apartment, a private courtyard, the possibility of erecting utility rooms and the absence of intrusive neighbors behind the wall.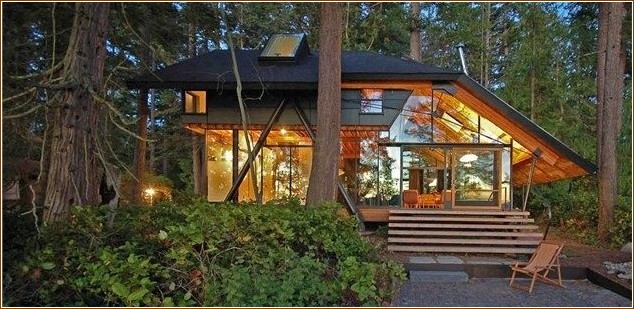 There is an incredible variety of options for country cottages, differing in size, number of floors, building materials, exterior and interior style, as well as whether you will live in it all year round or use it as a summer cottage during the warm season.
If you are planning to start construction, then we suggest paying attention to some of the tips that this article contains, and the accompanying photos may inspire you and suggest some fresh ideas.
How to choose a site for a country cottage?
The quality of the site on which you build a house will largely determine the costs of the construction process and the comfort of your stay in it in the future. Of course, everyone first of all thinks about the beauty of the surrounding landscape, but there are more important factors that must be taken into account.
It is desirable that the site is close to a rectangular shape, the area is not swampy, not on peat bogs and loams.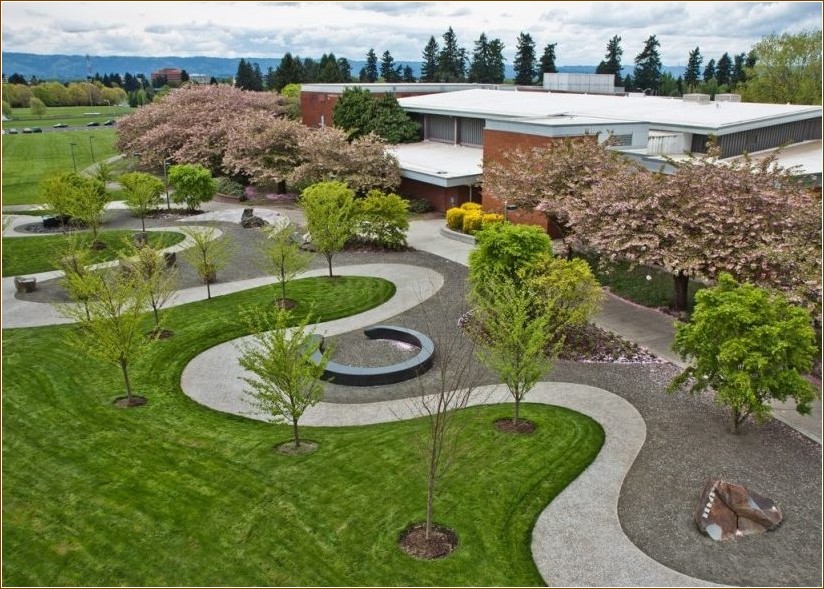 Give up the idea of ​​building a house on top of a hill — it will constantly be in a draft, so it will need to be additionally insulated, and staying in the yard will be uncomfortable.
A separate word (and a lot of photos) — to other cottage projects:

one-storey cottages and houses
modern style cottages
Choose a location with reliable access roads to ensure you get to your cottage any time of the year and in any weather.
As for the size of the plot, the rule "the more, the better" is not always justified, if you do not plan to start a large garden and vegetable garden, then it is quite enough to limit yourself to 4-7 acres.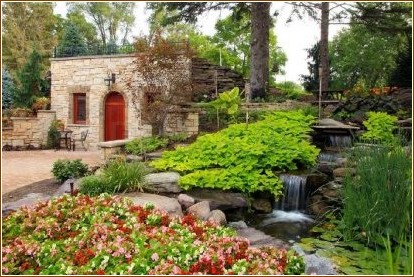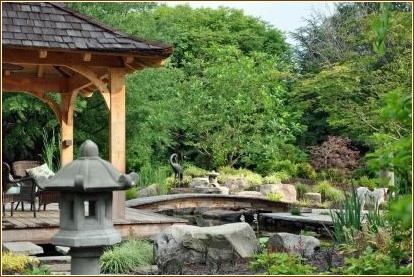 An important point is also the proximity to power lines and communications (water supply, sewerage). Of course, modern technologies make it possible to equip a house with autonomous systems, but this construction option may not satisfy everyone.
And, of course, it is worth asking if there is a grocery store, pharmacy, medical center nearby in the village, because even if you are ready to import everything you need for life from the city, situations arise when the availability of infrastructure can be urgently needed.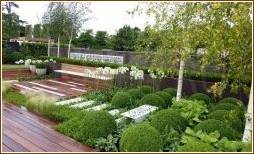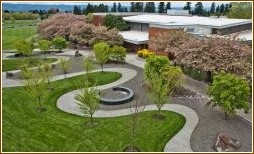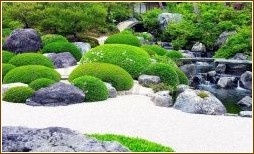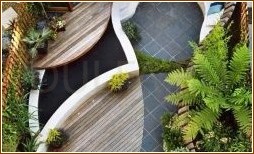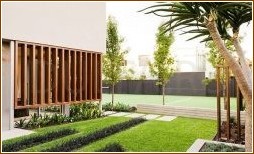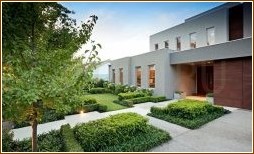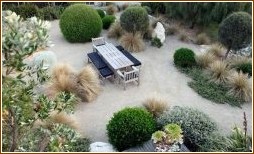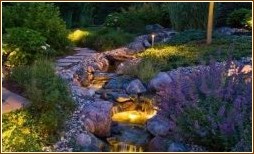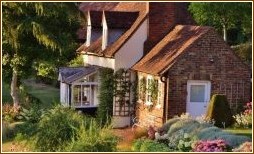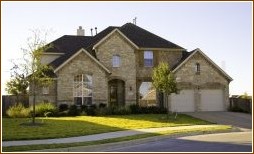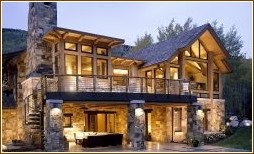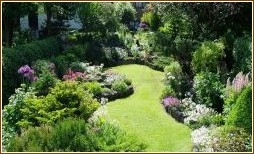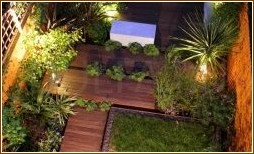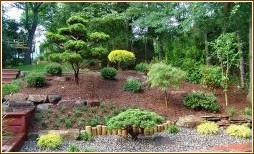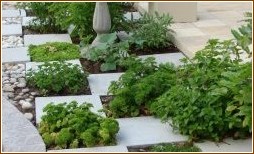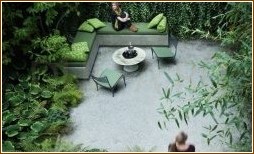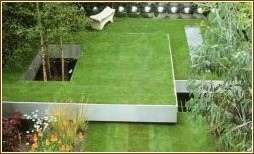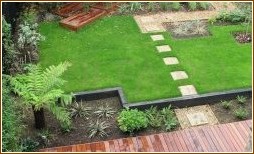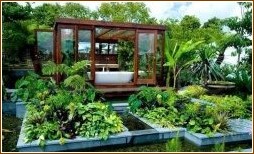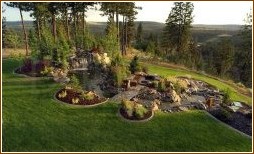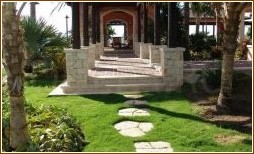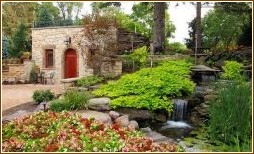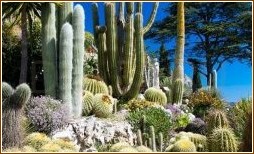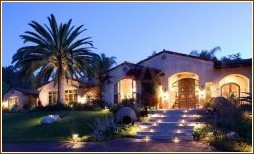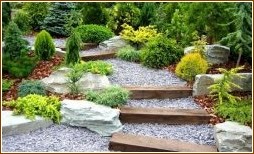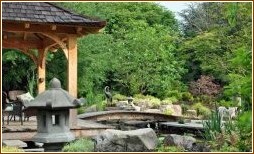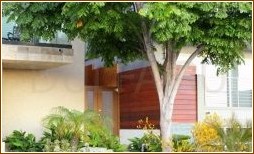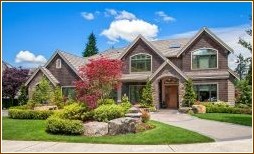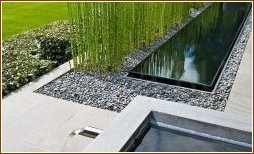 Country cottages made of wood
If the plans to acquire a country cottage are dictated by the desire to be closer to nature, then you will not find a better building material than wood.
The material is usually rounded logs or beams.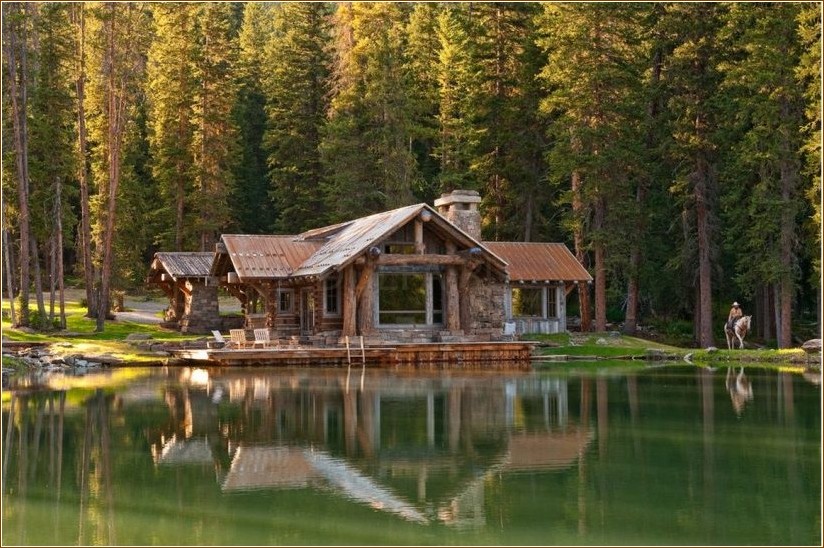 In addition to the fact that this material is the most environmentally friendly and economical, it also does not need additional decorative finishing such as painting, plaster, etc.P., because the structure of natural wood is beautiful in itself.
What is an advantage for some, may be a disadvantage for others, because many prefer decorative interior decoration with wallpaper, decorative plaster and other materials.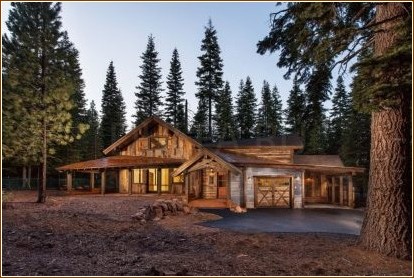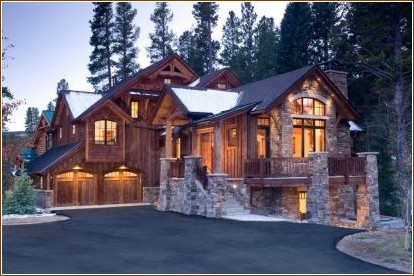 Wooden houses have many advantages: they are distinguished by the fact that they are quickly erected, they serve for a long time, they perfectly retain heat. Wooden structures are relatively lightweight, so the foundation does not need additional reinforcement, which reduces construction costs. In addition, the tree is easy to process, so structures of any shape and complexity can be erected from it.
Wood combines perfectly with other building materials — brick, stone, concrete, metal, glass.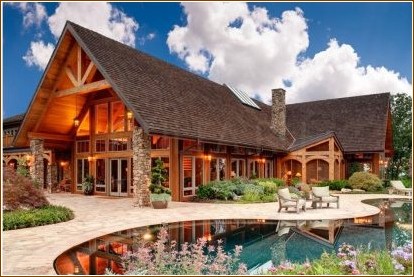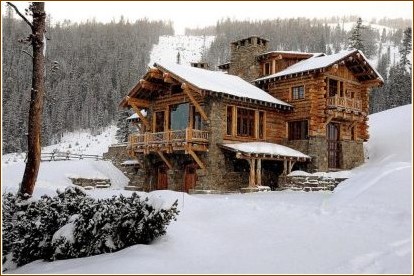 Beautiful country cottage — beautiful fences:

brick fences
fences made of corrugated board
wooden, living and metal fences
As for the stylistic features of wooden buildings, they are traditionally associated with variations on the country theme: a Russian tower, an English house, buildings from an American ranch, Finnish and Swiss cottages, and much more. However, the tree is compatible with any other architectural styles, from classic flamboyance to laconic high-tech.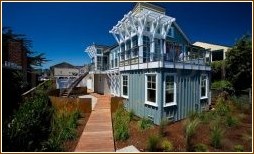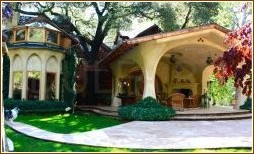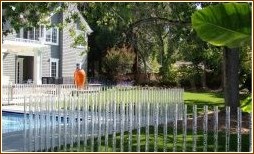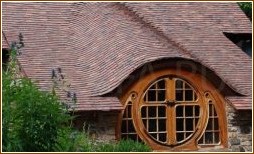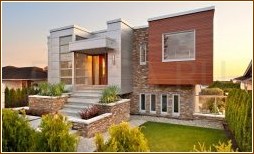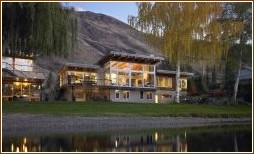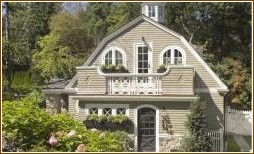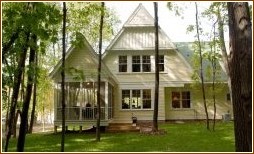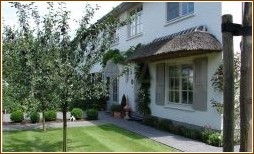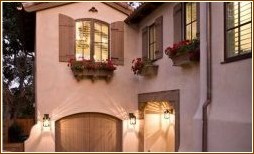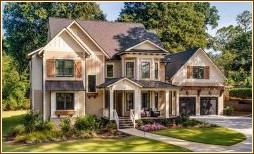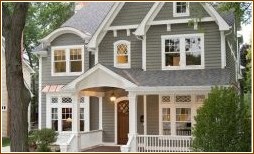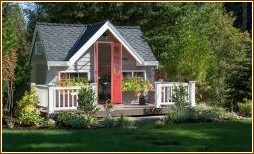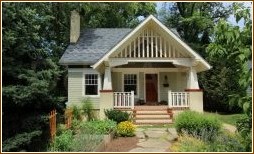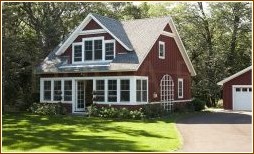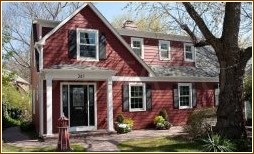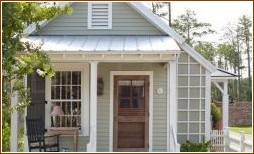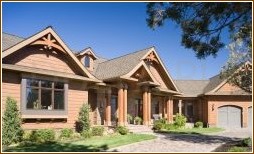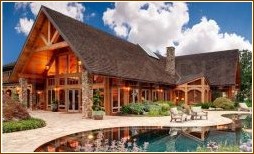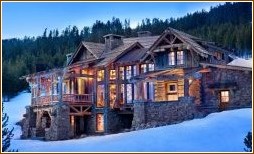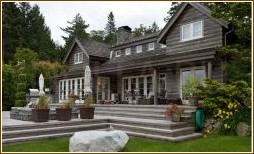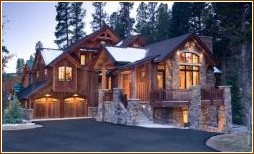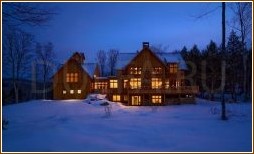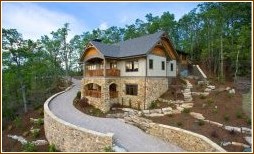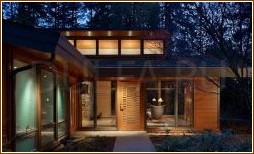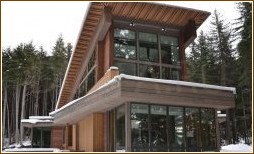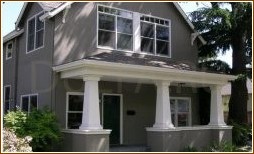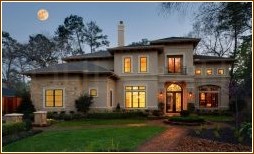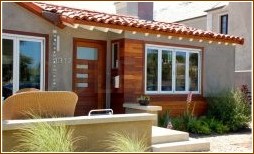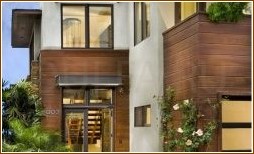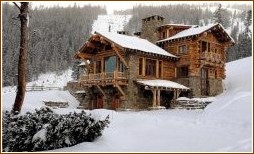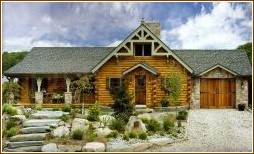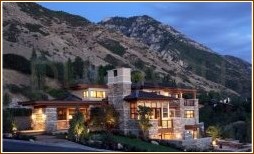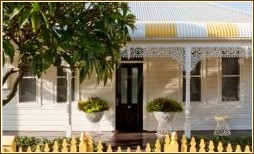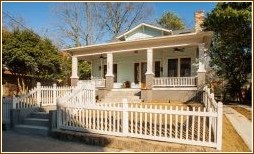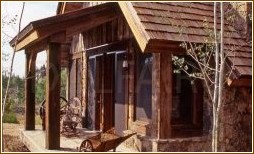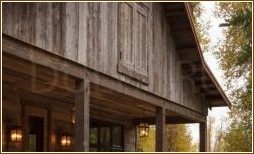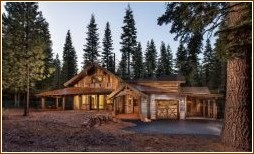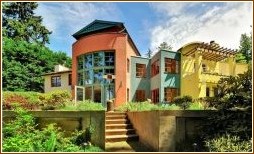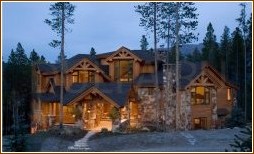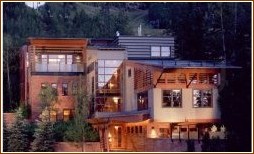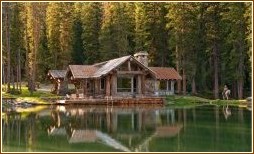 Country cottages made of bricks
Brick cottage — a stylish and practical solution for your home. Thanks to a wide range of building and facing bricks, it is possible to be creative and create a unique house in any style and any complexity.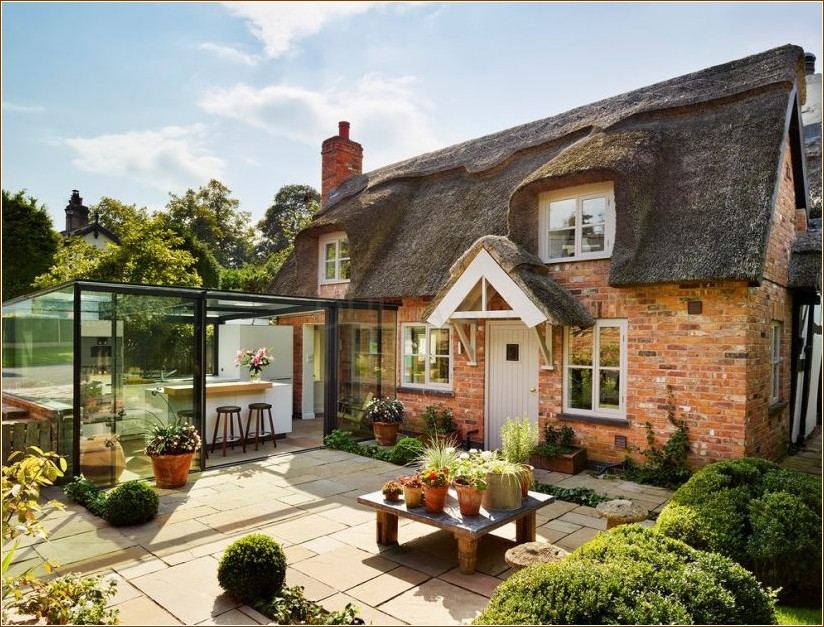 You can do without additional external finishing, or you can plaster a brick cottage, revet it with your favorite decorative brick, siding,
And besides the exterior — a lot of photos of interesting interiors:

trendy living room furniture
trendy living room interior
interior decor paintings
Those who decide to choose a brick need to pay attention to several important points. Firstly, the cost of a brick house will be much higher than a similar structure made of foam concrete, cinder block, wood, and the construction time will be longer. Secondly, for a brick building, you will need a very impressive foundation, which will prevent shrinkage, deformation and cracking of the walls, but will lead to an even greater increase in the cost of work.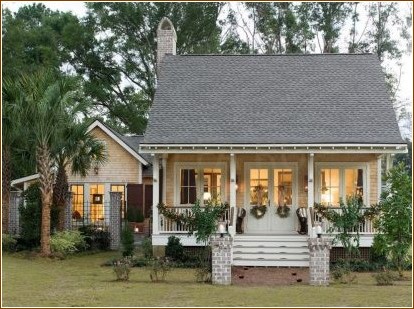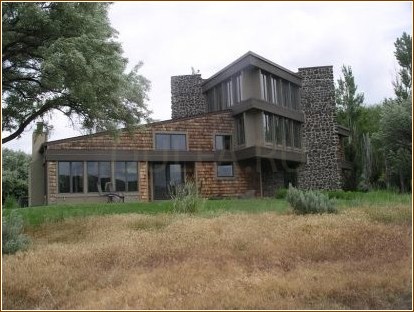 Do not forget that the house will lose heat through the cement layer between the bricks, so additional insulation will be needed.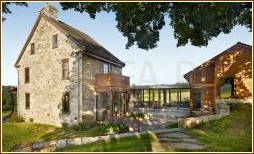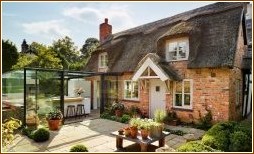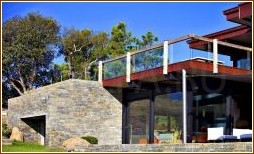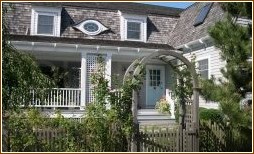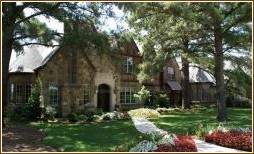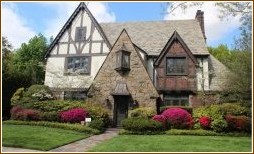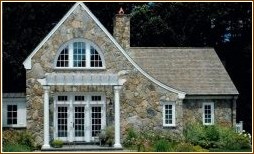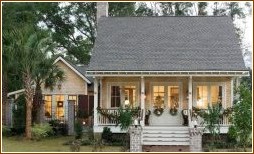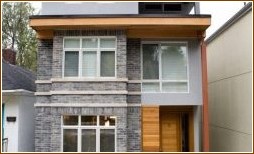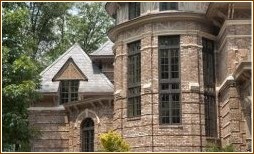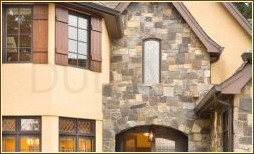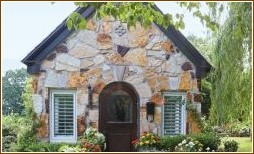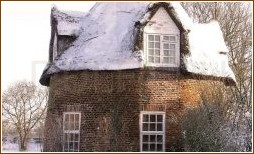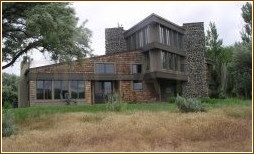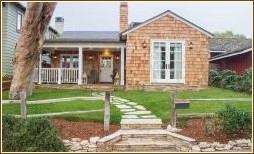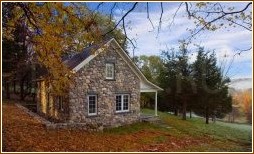 High-tech cottages — the kingdom of glass and concrete
Hi-tech is an ultra-modern minimalistic style that puts functionality, manufacturability and energy independence in the first place. The traditional material for such buildings is concrete, glass; cinder blocks, additional metal elements can also be used.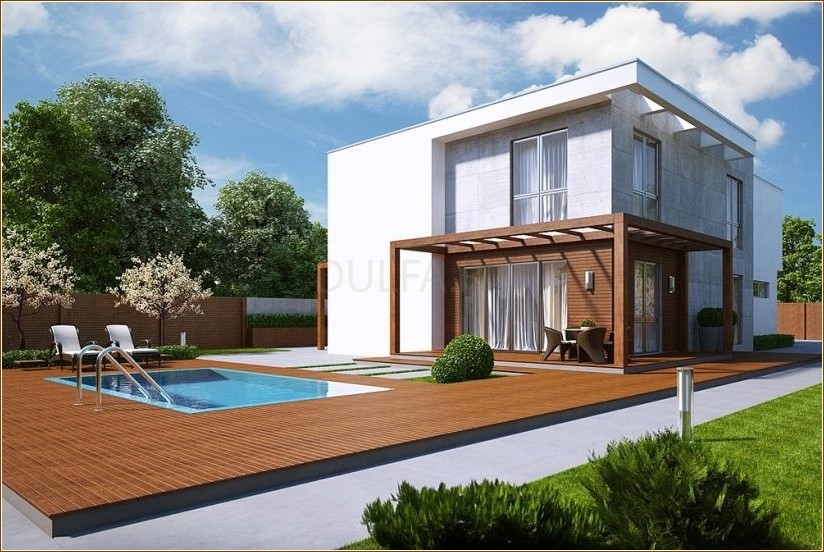 Concrete is cheaper than brick, while it has good thermal insulation, environmental friendliness and durability.
High-tech cottages are distinguished by their external laconicism, they are characterized by simple geometric shapes, the absence of decorative elements, smooth walls without protrusions, but at the same time they are literally crammed with the achievements of modern science and technology.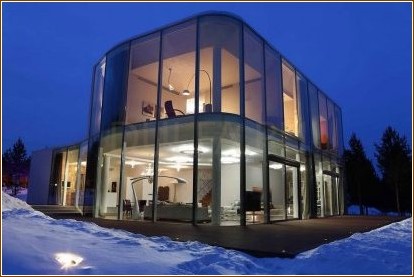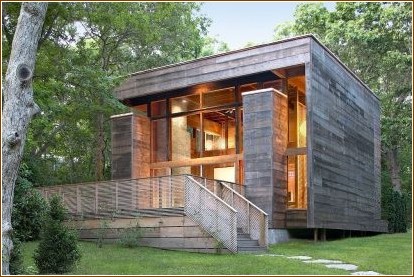 High-tech buildings are characterized by a flat roof, on which solar panels, reservoirs for collecting rainwater and other devices can be installed, or an additional recreation area is located.
In the cottage, you will surely find many technical innovations designed to make life easier and more comfortable: underfloor heating, climate control systems, water purification, autonomous heating, high-tech household appliances.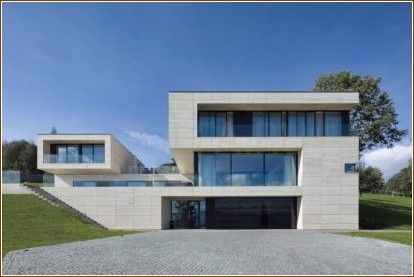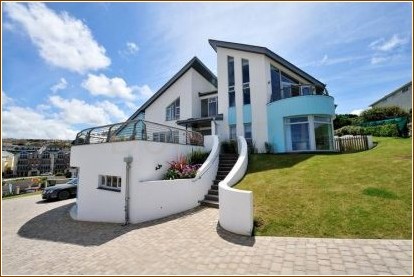 Large panoramic windows are one of the hallmarks of the style. Thanks to this technique, a sufficient amount of natural light almost always penetrates into the house.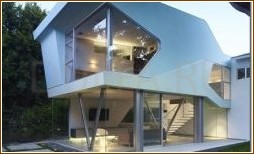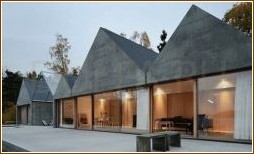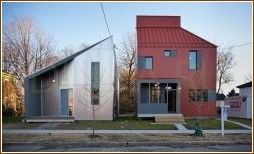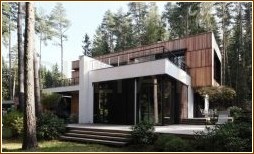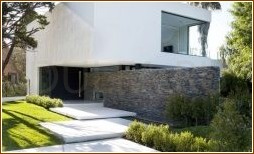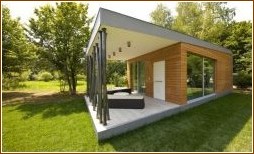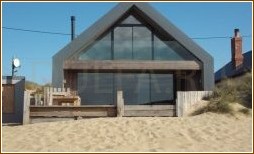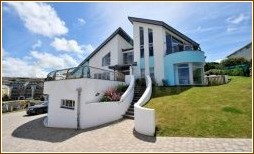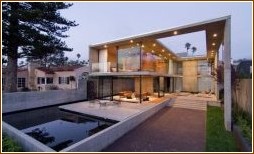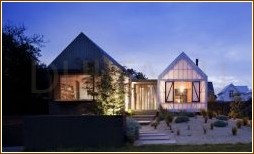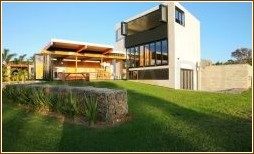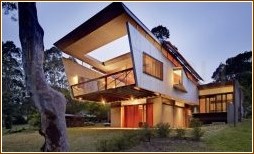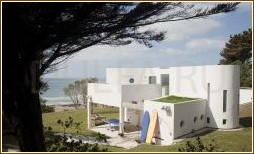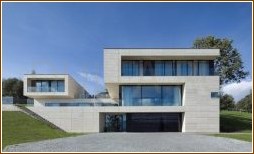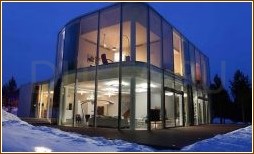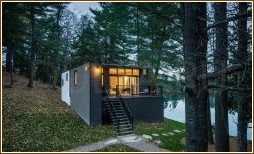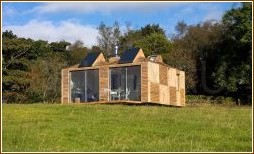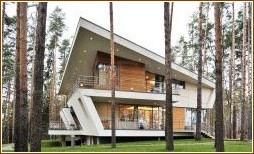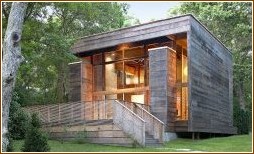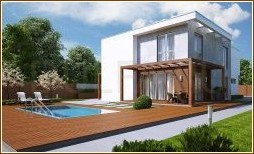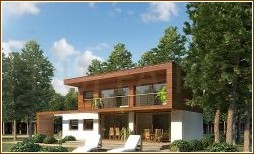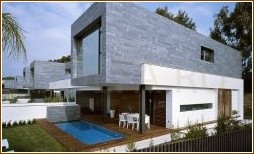 Landscaping for country cottages
Whatever style your country cottage is made in, without the decoration of the surrounding territory, the estate will not look complete and harmonious.
To make the site look attractive and delight you with the end result, the design must take into account its topographic features, the wind rose and your personal preferences.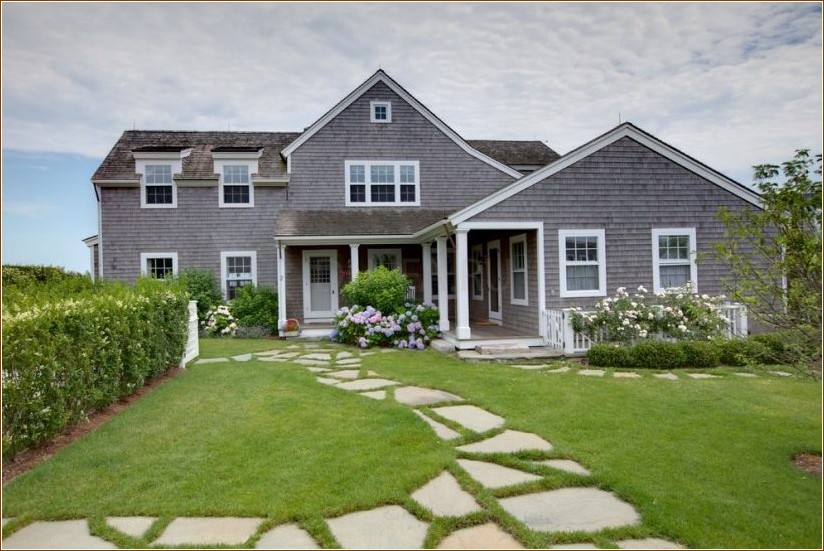 Start with a basic idea — decide in what direction the decoration will be sustained: whether it will be laconic mowed lawns, green sculptures, or original folk stylizations.
Be sure to consider the style of the house itself, because what will be combined with a wooden country-style building may look alien near a classic-style mansion.
Give preference to a holistic concept — mixing styles may not be the best idea for landscape design.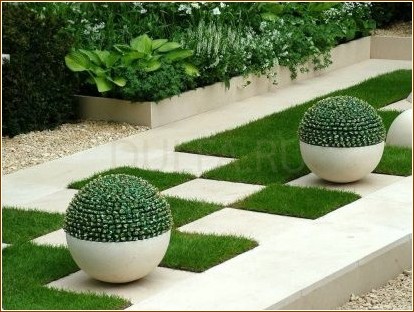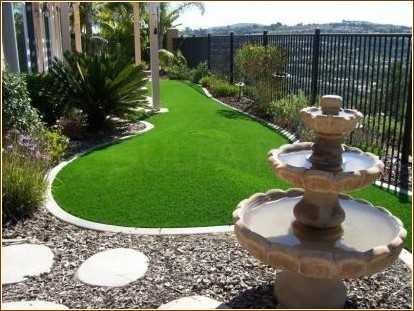 Natural elements of landscape design — coniferous and deciduous trees, shrubs, hedges, flower beds should be combined with man-made ones, among which there may be fountains, benches, gazebos, swings, art figurines, etc.P.
The most common design options are an English landscape garden, French classics, oriental orientations (Japanese, Chinese), a Mediterranean patio, and trendy alpine slides or rock gardens.
Alpine slide imitates rocky natural areas, it looks luxurious, but restrained, aesthetically pleasing, and creates an atmosphere of peace and tranquility.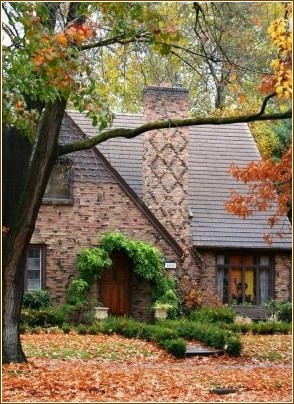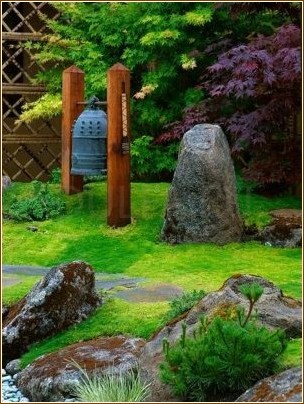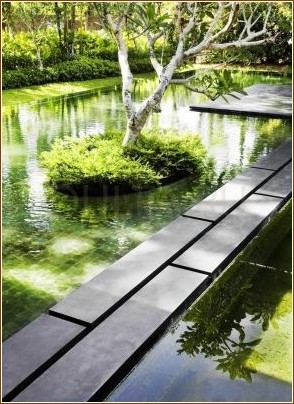 The English garden is characterized by asymmetry, winding paths, multi-tiered, and all this should look as natural as possible, so plants should be selected from those that are typical for the area. But the French style, on the contrary, assumes deliberate hand-made, emphasized by strict symmetry and excessive accuracy.
Oriental options are distinguished by restraint, accuracy and minimalism in details.
Wicker furniture, plants in clay pots, and paths paved with natural materials among bright lush vegetation will perfectly fit into the Mediterranean version.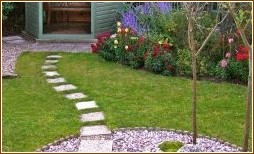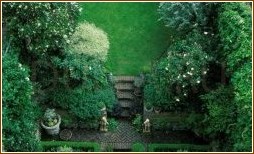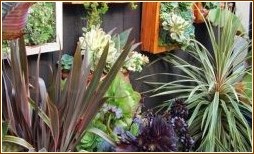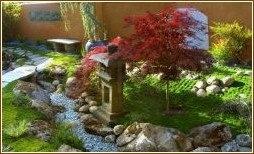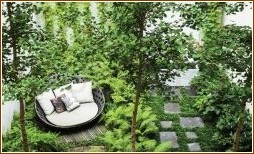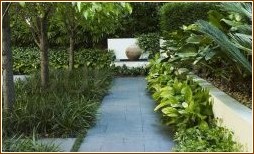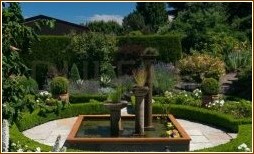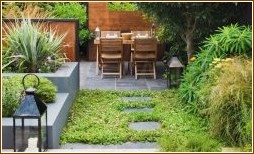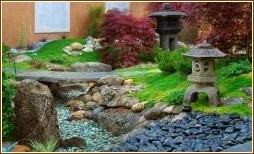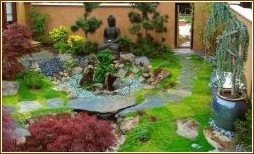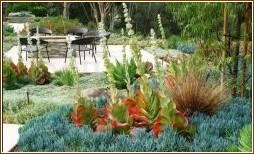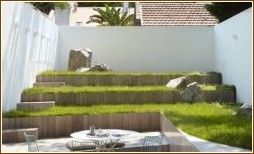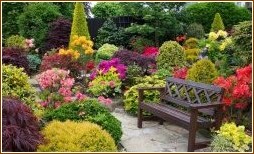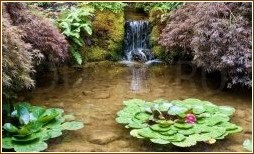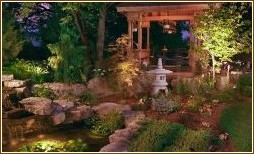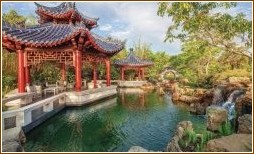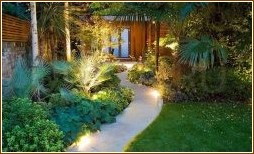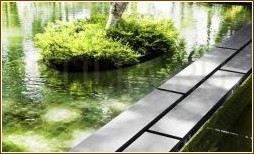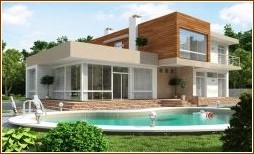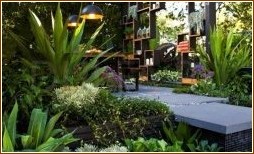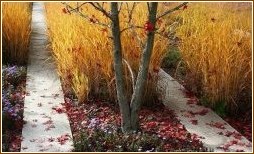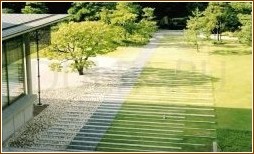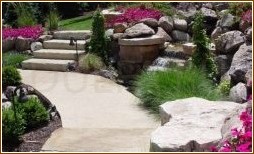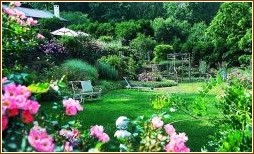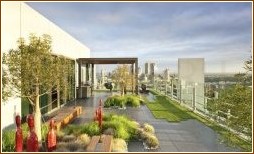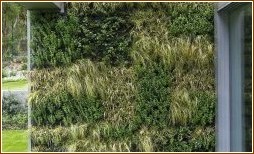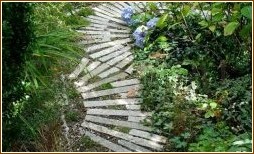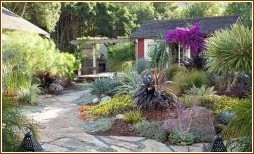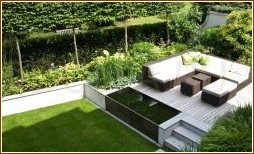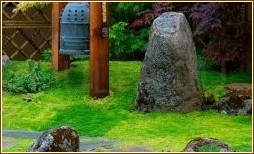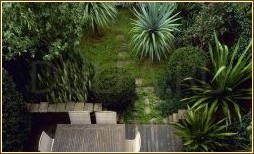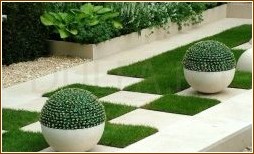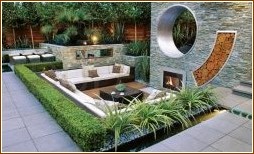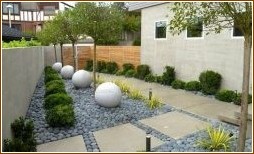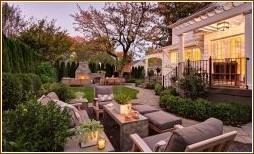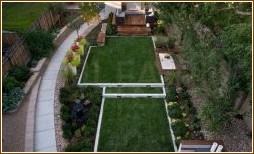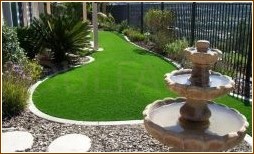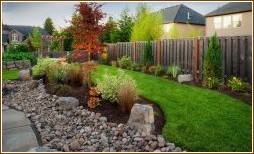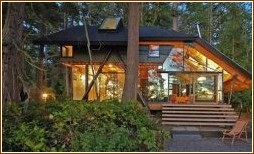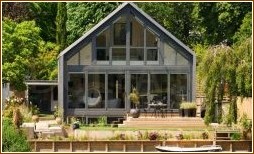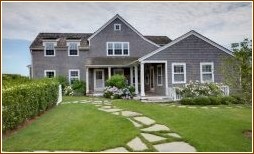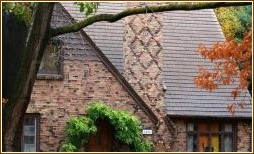 A country cottage is a great idea to take a break from the city routine and bustle, so if you are only dreaming of your own home, start making your dream a reality faster.
Beautiful country house: cottage interior design.