Of course, most people choose light interiors to decorate their homes and refuse dark ones, but in vain. There is something special, magical in the dark interior. If you think over the design of the room correctly, then a dark interior can be very cozy.
Content
one. Dark loft-style decoration
2. Designing a "masculine" interior in dark shades
3. Small studio in dark colors
4. Dark apartment in oriental style
Dark loft-style decoration
It is very important that the interior is comfortable and there is a sufficient amount of free space. For loft-style decoration, you can use facing brick, plaster, putty and paint. As for the shades, they should be calm. It is best to choose bricks in dark shades, while other surfaces are made in matte blue and gray tones. Of course, if you use only dark shades, it will turn out very gloomy. Therefore, it is best to dilute the darkness with white walls and accent and bright yellow. Correctly selected materials and shades will make the dark interior very comfortable and cozy.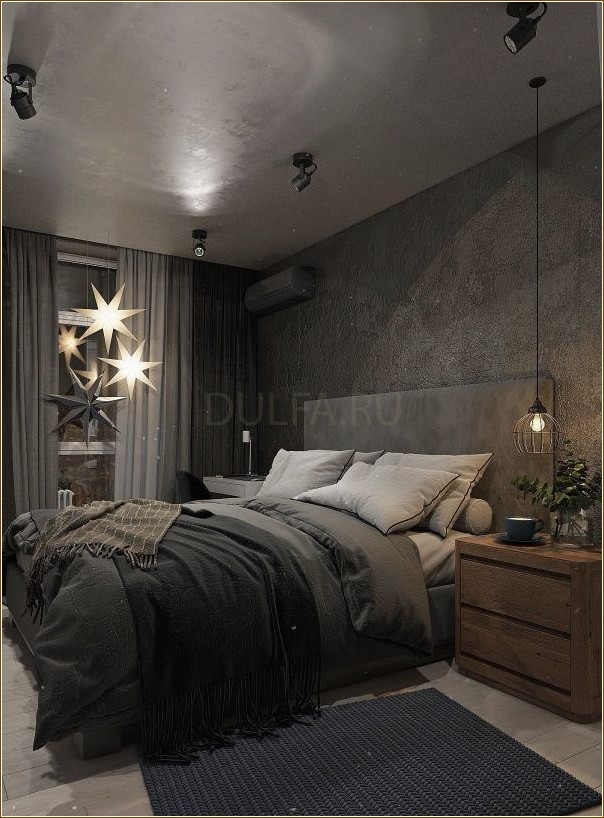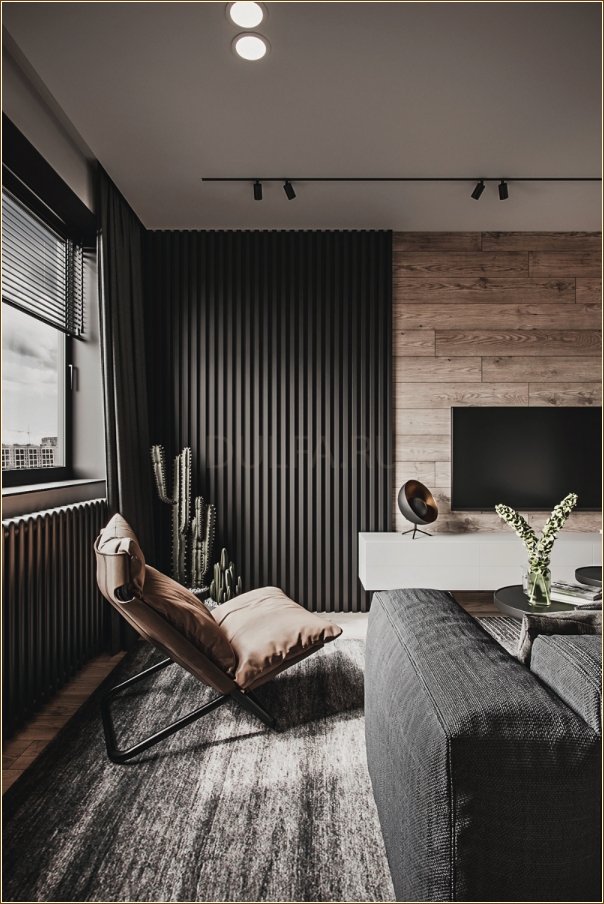 Designing a "masculine" interior in dark shades
The bachelor interior will look great in shades of gray and brown. It is very important to remember that the interior in dark colors is best suited for those rooms with large windows and a sufficient amount of natural light. For a bachelor man, a design with elements of natural wood is perfect. It will also be appropriate to use gray colors both in decoration and in furniture. To keep the design from looking gloomy, you can dilute it with lighter shades and add bright accents of a brick shade. The main thing to remember is that in rooms with a dark design, there must be good lighting, both natural and additional.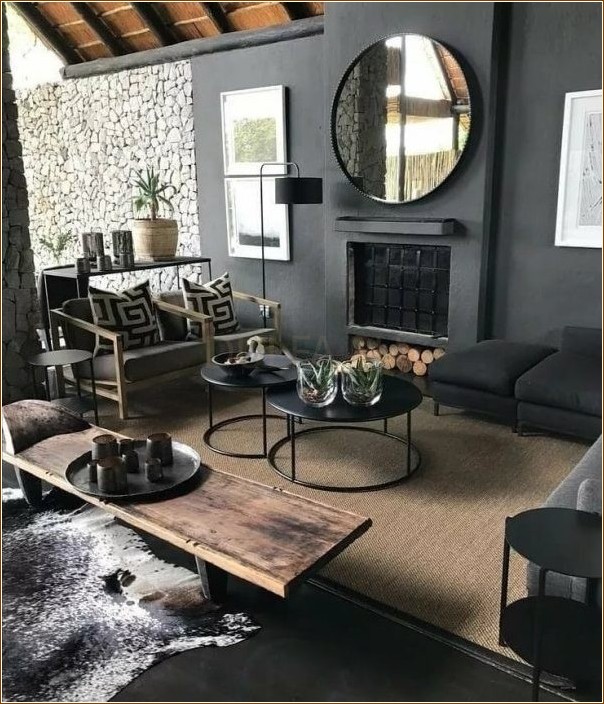 Small studio in dark colors
Small apartments are the most difficult to design, since the design should be such that the room seems visually larger. Decorating a studio in dark colors may sound like a bad idea, but it isn't. It is very important to choose the right furniture and color scheme, and then you can get decoration in dark colors, which will seem very spacious and light. It is best to finish the walls in matte gray. To make the interior harmonious, furniture and decor elements should be made of light wood. Of course, the room in such a small apartment must be very good. As for the night time, it is imperative to consider additional lighting. As for accents, green indoor plants will be excellent accent and elements for such a room.
Dark apartment in oriental style
Even such a bright oriental style can be made in dark shades, it is enough to dilute the dark color scheme with bright patterns and accent and elements. Dark interior does not have to be only in black, gray and brown tones. You can decorate the room in a deep turquoise color and dilute it with burgundy accents. Of course, to create oriental notes, you need to use suitable patterns. If you correctly calculate the number of all shades and patterns, you will get a very beautiful interior, in which it will be pleasant to be not only the owners, but also the guests of the house.
Strange as it may seem, but almost any interior style can be made in dark shades. The main thing is to choose the right shades, do not forget about bright accents and be sure to carefully think over the lighting system so that there is enough Light not only in the daytime, but also at night.
Dark interior — Tin or Beauty? Let's talk about dark in the interior?