It's too bad that people are afraid to use bright and bold colors in a modern interior. The thing is that there is still an echo of Soviet postmodernism, in which everything was, well, to put it mildly, devoid of any common sense and even a tiny fraction of sophistication. It's time to come to terms with the fact that these times have long sunk into oblivion, so today spacious horizons are open for bold design solutions and unique experiments.
Content
one. How to handle turquoise color correctly?
2. Types of sofa designs
An interior item such as a sofa can be in every apartment, and moreover, it is needed in every living room. But more often than not, people again choose standard colors and standard materials for upholstery. It is safe to say or even argue that none of your friends, or the acquaintances of their acquaintances, has a turquoise sofa in the living room. And in vain, because such a solution will significantly refresh the interior and add notes of sophistication and sophistication to it.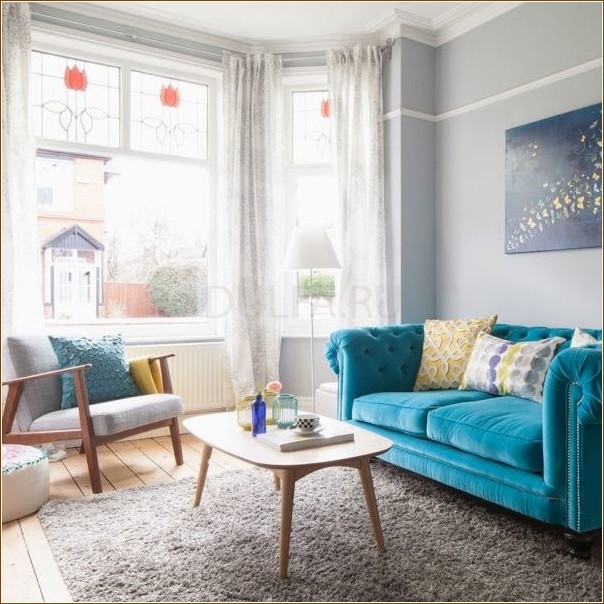 How to handle turquoise color correctly?
Of course, at first glance, the turquoise color is soft and even delicate. But this is only at first glance. If you look at it long enough, you will realize that it is rather rude, and in some individual cases, it can even be quite annoying. That is why not everyone undertakes to work with this color, even an experienced designer with extensive experience behind him.
To make everything look as beautiful and relaxed as possible, you need to try to significantly reduce the decoration items in the room where you plan to place the turquoise sofa. Moreover, there should be no pictures or shelves with books on the wall. The maximum that can be here is small lamps that will give an exquisite ambiance to the atmosphere as a whole.
If the room has a lot of natural light, then it is best to refuse a turquoise sofa, since you will not be able to fully reveal the true potential of this noble color. He needs artificial lighting to fully express himself.
It is better not to decorate a room in a white or light style, if there is a turquoise sofa, because otherwise the room will be as cold as possible. It is better to add a little brown or other warm shades to the interior.
It will be optimal to allocate a separate wall for a sofa with such a unique color, which can be decorated to match the sofa itself. This will be an accent element of the whole room, so you can be sure that guests will definitely pay attention to them. The rest of the room, it is best to highlight in a completely different style.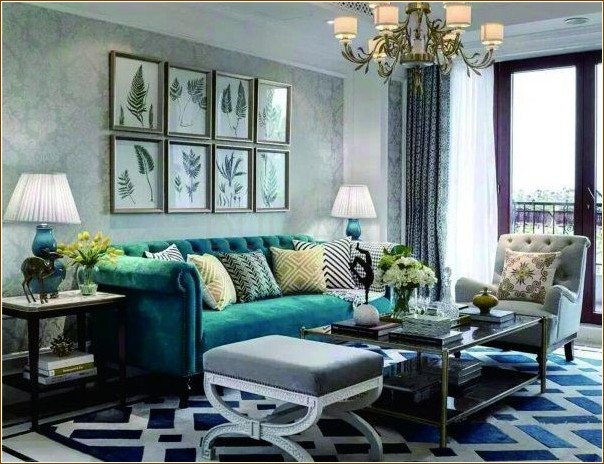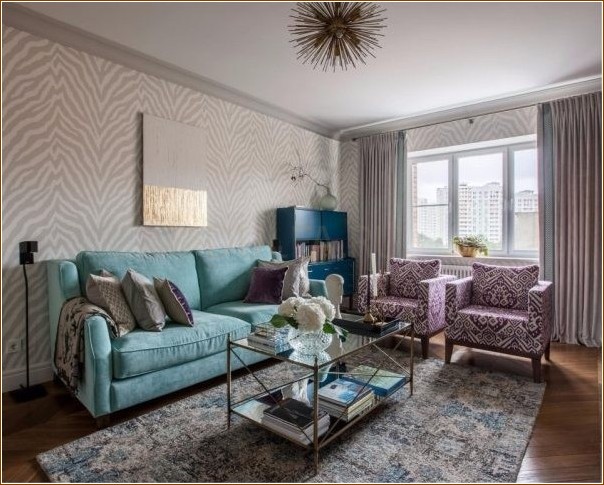 Types of sofa designs
It will be difficult to tell with the choice of the design of the sofa, since each person has his own preferences. But you still need to understand what types of sofas are in order to further understand what exactly you can choose from.
Corner sofas look quite stylish and modern, but they are quite voluminous, so they are not suitable for every room. If your room area is quite impressive, then you can still select a free corner for a corner sofa. It is convenient to sit on it in a large company, which will be very useful when watching a movie or your favorite program.
There are also simple longitudinal sofas that look no worse than their predecessors, and they take up much less free space. Therefore, they can often be seen in small rooms. It is best to choose sofas that do not have side supports, since in this case they will visually appear more constrained and smaller.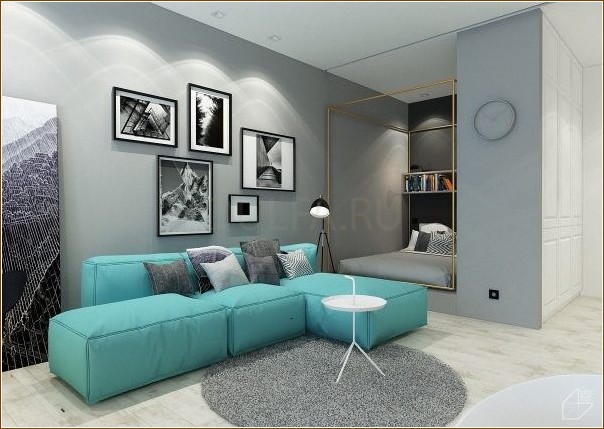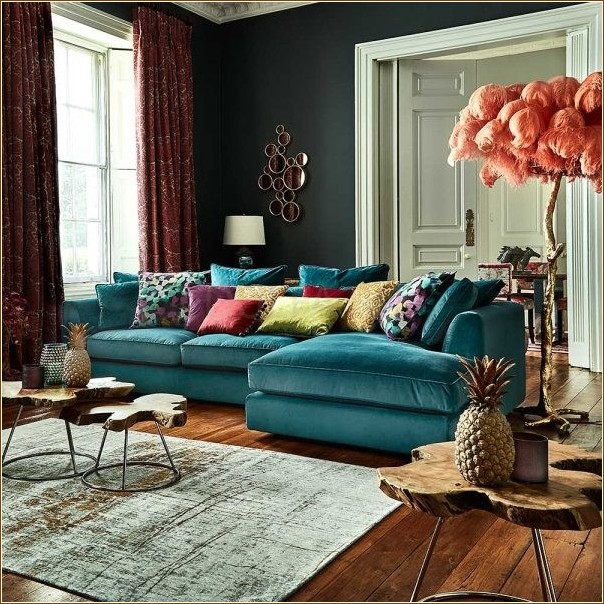 Modern minimalism in a bright interior. Customers are delighted!