The debate about which houses are better — one-story or two-story, it seems, will never subside. They alternately concede the palm to each other in the struggle for popularity, since each of the options has its own advantages and disadvantages.
Content
one. Brick one-story houses
2. Modern one-story houses made of glass and concrete
3. Siding and decorative plaster for the cottage
Two-storey houses and cottages allow the most reasonable use of the area of ​​the site, which is especially important in cases where there is a shortage of free territory. The presence of the second floor allows you to delimit functional areas — for example, bedrooms can be located on the second floor, and common rooms and a kitchen will be located on the first floor. And, of course, two-story houses usually have a more luxurious and status look.
The issue of savings in the construction process is also important, but if two-story houses allow you to save on materials for the roof, then one-story houses are cheaper in many respects, from the cost of project development to the cost of laying internal communications.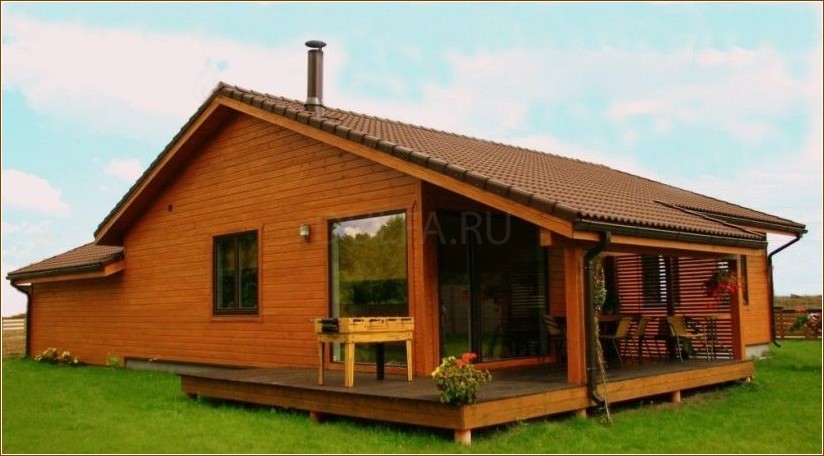 In general, less funds are needed for the construction of a one-story cottage, but in addition to this, one cannot fail to note other positive aspects. Firstly, a one-story house will be erected much faster, due to the fact that the construction technology is simpler. Secondly, as a result, such a house will be easier and cheaper to maintain. Thirdly, the staircase to the second floor creates certain inconveniences for the elderly and is a potential source of danger for both the elderly and young children. And finally, in one-story houses, the effect of a single space is created, which has a beneficial effect on the psychological climate of the family.
If you are interested in the construction of one-story housing, then we suggest you look at the latest photos of one-story cottages and houses, the most relevant at the moment.
Brick one-story houses
Brick one-story houses always occupy the top lines in the list of the most popular private housing options. This is due to the unique qualities of the material: brick buildings are beautiful, durable, fire resistant, retain heat well, have good sound insulation properties and air permeability. In addition, brick is an environmentally friendly material, which is especially appreciated in the modern world.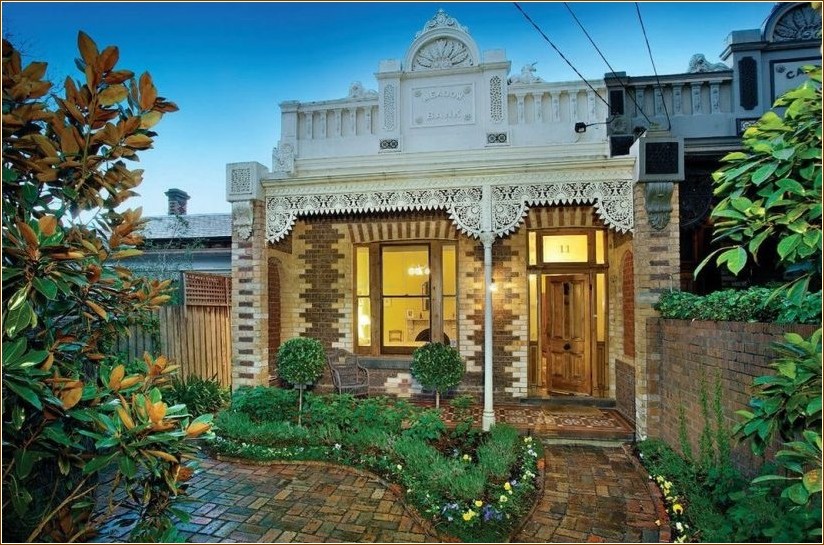 A brick house does not require frequent redecoration of the facade, and if such a need arises, then most often you can do with spot repair.
There are many different types of bricks, differing in both physical properties and appearance. Traditional red brick, white silicate, pressed, characterized by a wide color palette and similar in properties to natural stone, as well as clinker brick, characterized by high decorative properties — this variety allows you to build houses and cottages of any shape and in any stylistic direction.
Clinker brick has more than a hundred shades, so it is especially in demand in cases where there is a desire to experiment with the appearance of the building.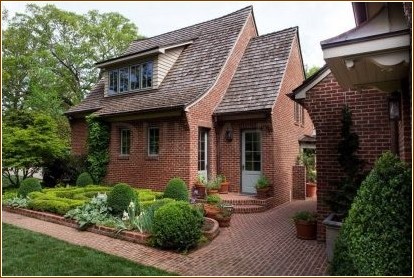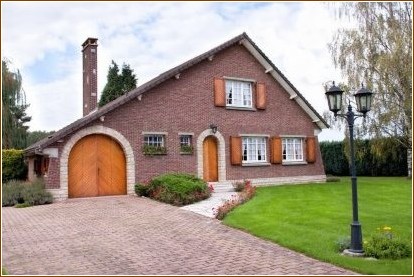 Among the fresh solutions applicable to one-story brick houses, it is worth noting comfortable and elegant houses with terraces. They create a feeling of lightness, provide you with a comfortable and cozy place to relax.
You will probably also be interested in:

modern style cottages
beautiful modern houses
When designing a house with a terrace, please note that it should be on the sunny side and protected from the wind.
Another interesting option is the house of their yellow brick. Such a house will be very presentable, will allow it to look original and not beaten. Yellow bricks will work well with brown or traditional red bricks, providing room for design ideas.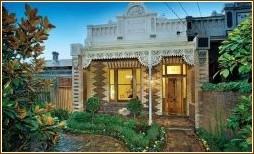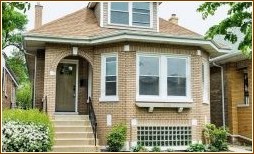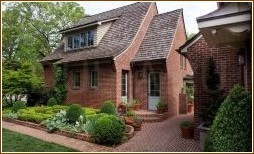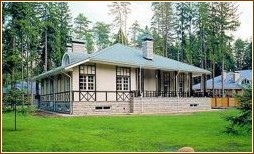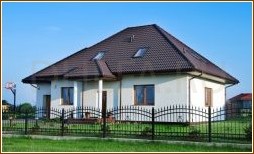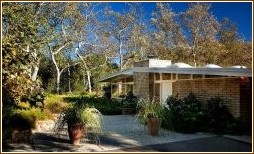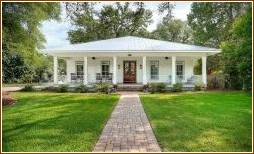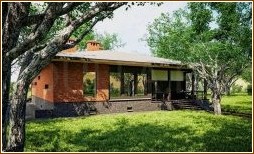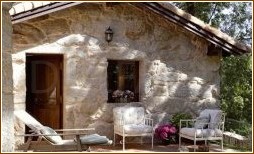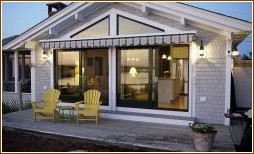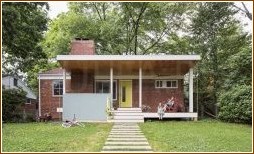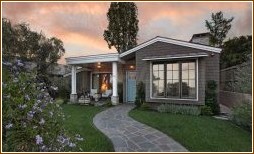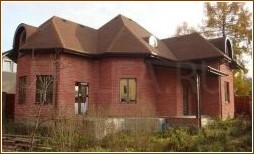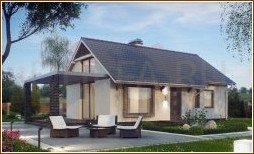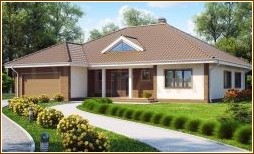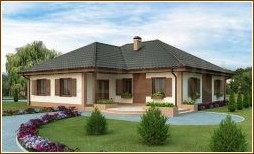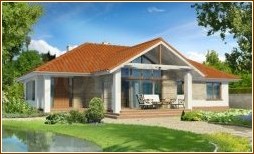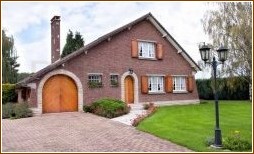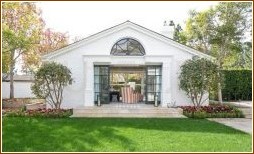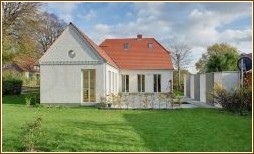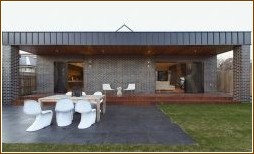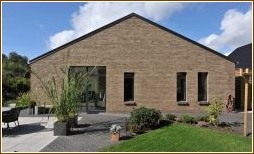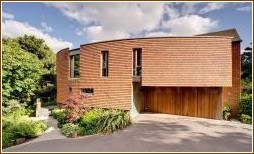 Modern one-story houses made of glass and concrete
Those who, when choosing a house design, give preference to manufacturability, will certainly choose for themselves the option of concrete and glass. Glass and concrete can be combined with metal structures or untreated wood. These materials are the best suited for the high-tech style, the popularity of which is steadily growing.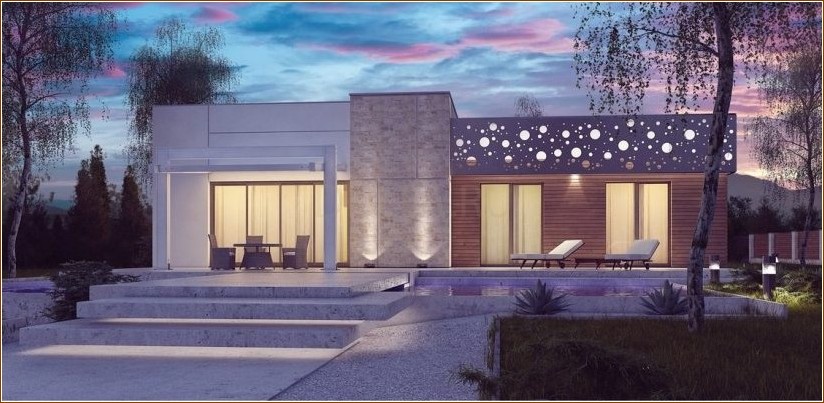 Concrete is not less durable than brick, and sometimes even surpasses it, while its price is much lower.
Concrete structures are characterized by laconic geometric shapes, sometimes of an unusual shape (trapezoids, rhombuses), smooth facades devoid of decorations, a flat roof and large panoramic windows.
The roof in such houses often performs additional functions: it can house solar panels, or there can be a recreation area.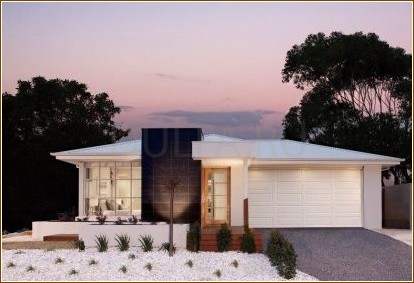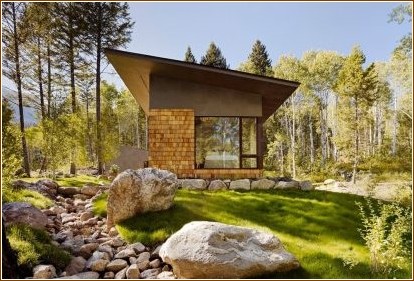 In a forest or city — and the fence should be both beautiful and practical. Here are some options:

fences made of corrugated board
brick fences
just a lot of beautiful fences made of different materials
But the most important feature of modern one-story houses made of glass and concrete is that they are literally crammed with the achievements of modern science and technology, designed to make our life warmer, brighter, more comfortable and simpler, without harming the environment, and without spending extra money. Inside the concrete cottage, you will surely find autonomous heating, a "smart home" system, climate control, innovative household appliances and other innovations.
Hi-tech, however, is not the only solution for concrete, you can easily get creative and embody any stylistic concepts from this material.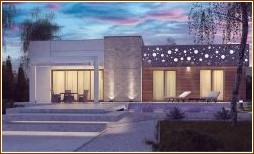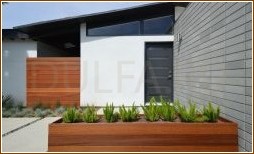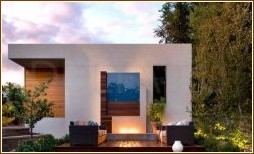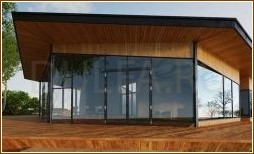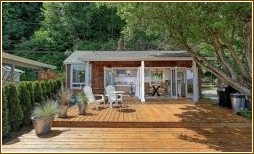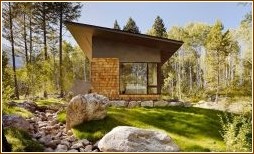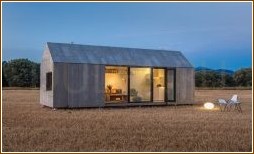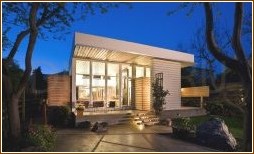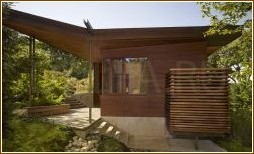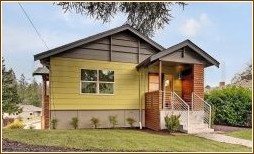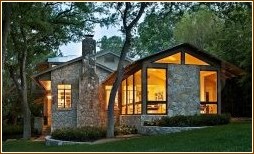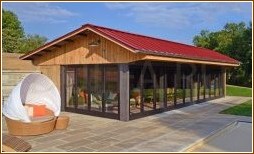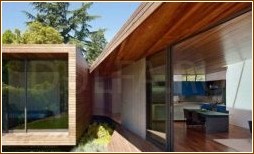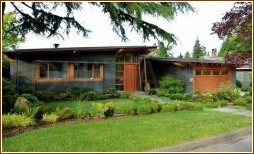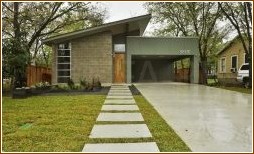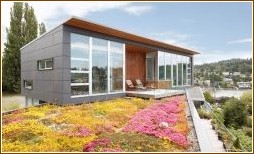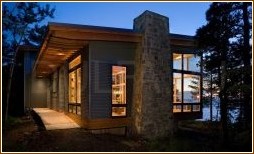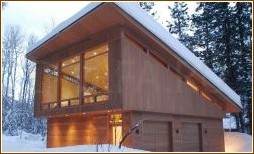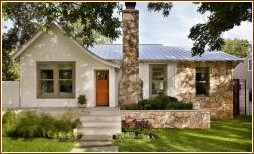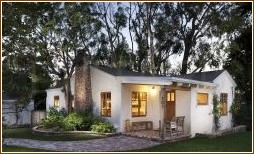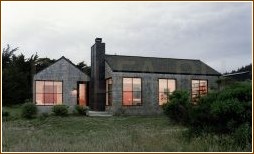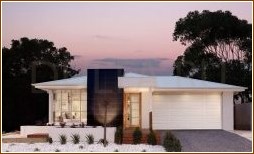 Siding and decorative plaster for the cottage
In many cases, the owners have a desire for additional finishing of the facade or the whole house. It can be dictated both by purely aesthetic considerations, and by the need for additional thermal insulation. Natural stone, facing bricks, wall panels and other materials can act as such a finish, but decorative plaster and siding are the most in demand today.

Plaster helps not only insulate, but also refine the building, as well as mask some wall defects, make them smoother. A large selection of existing plaster options allows you to create interesting textured surfaces that are distinguished by a high degree of decorativeness.
Plaster can be originally colored, but there are options designed to be painted in any color of your choice.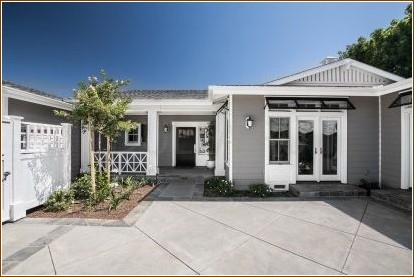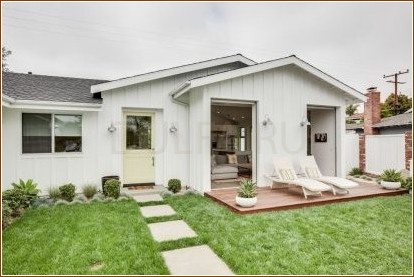 The disadvantages of plaster include only the need for additional surface preparation and laborious work.
Siding is a panel that is attached to the frame. Thermal insulation material is laid between the siding and the wall. There are several different types of siding: wood, metal, vinyl, but it is the latter that is massively used.
PVC siding gained its popularity due to its low cost, durability, ease of installation and simple maintenance. Vinyl siding is not subject to decay and corrosion, waterproof.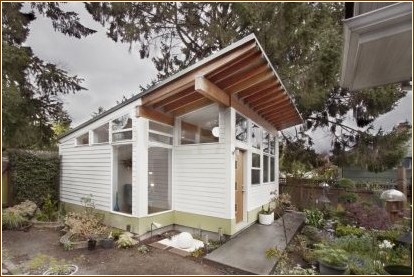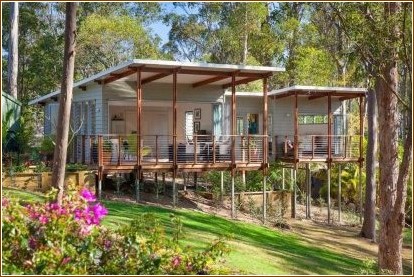 Siding is available in a wide range of colors, and paints are resistant to sunlight.
Among the shortcomings, perhaps, it is worth mentioning the airtightness, therefore, special ventilation holes are made in the casing, as well as low mechanical strength.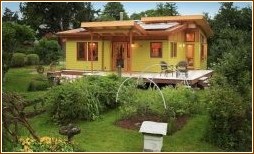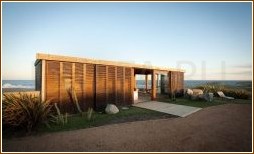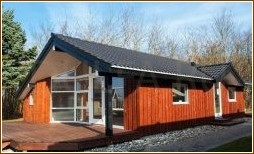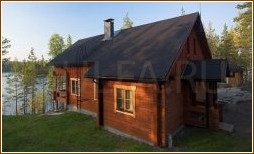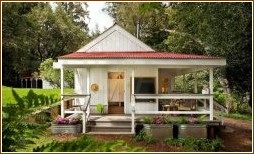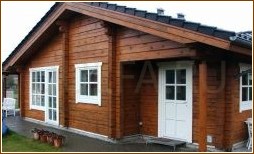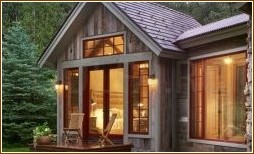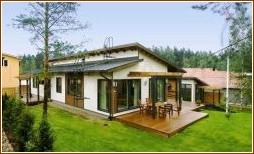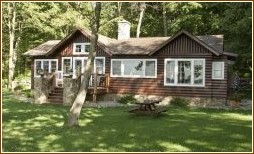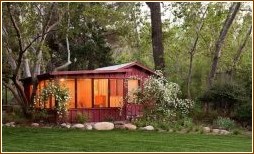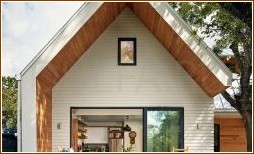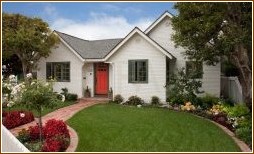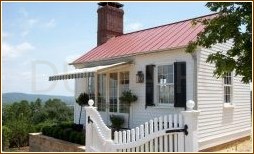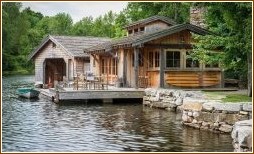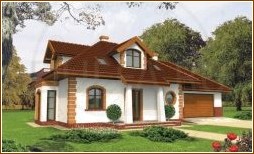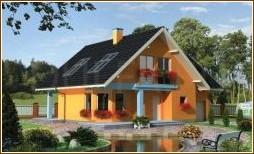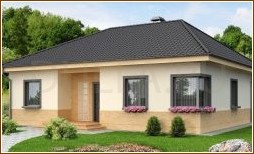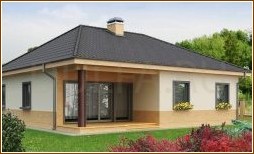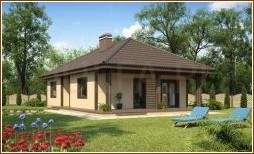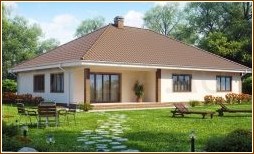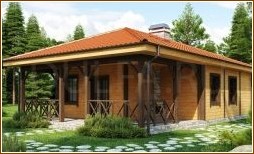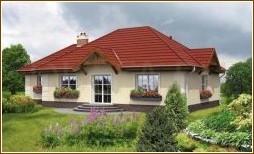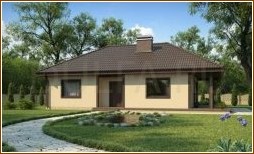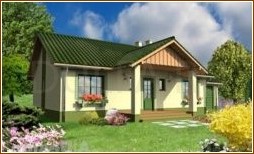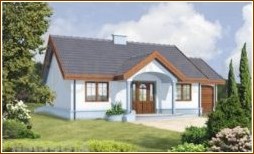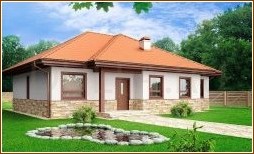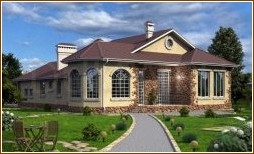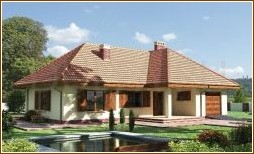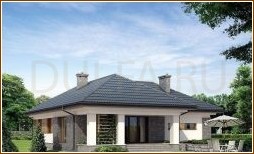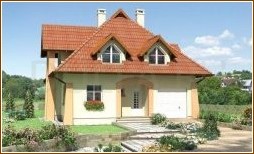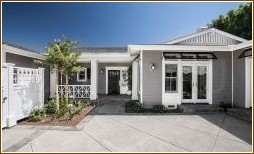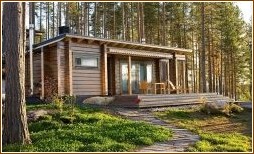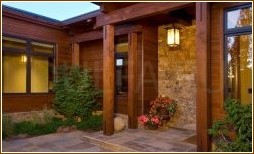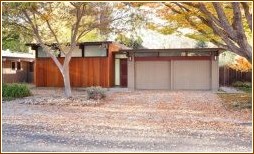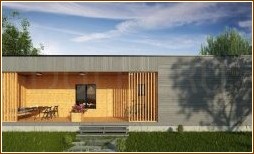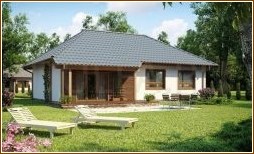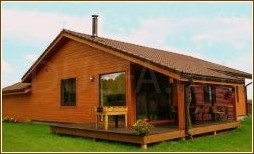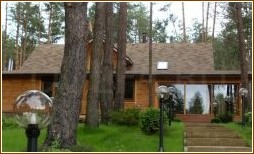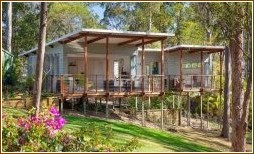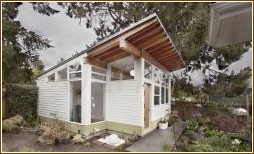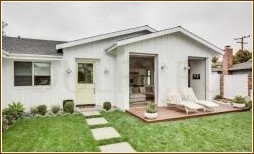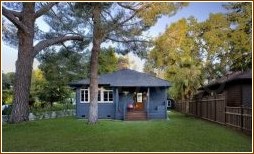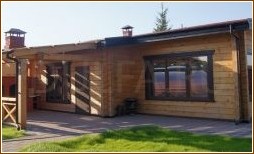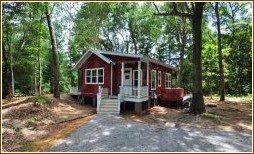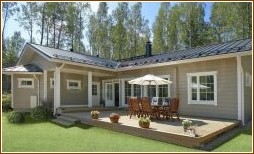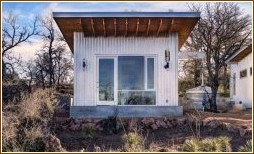 If you decide that your home is a one-story house or a cottage, then you have plenty to choose from, so analyze all possible options and choose the one that you like.
The best house designs from 70 to 140 sq.m. | Lineup 2021