Gold has not gone out of fashion for many years and will remain popular for a long time. Since ancient times, gold has been a sign of luxury, well-being and wealth. Of course, gold jewelry is most popular, but gilded details are also very often used for interior decoration. Previously, the interior was decorated with real gold, which spoke of the owner's wealth, but now the options are more budgetary, but no less beautiful. Of course, now there is no such fashion to decorate every corner of your home with gold, but if you choose the right gold decorative elements, you can make a rather stylish, attractive, original and harmonious interior. Gold fits perfectly into almost any style. The main thing to remember is that to create a harmonious interior, you need to use gold in moderation. After all, it is the small accents and restraint in the interior that "speak" of good taste.
Content
one. Several ideas for using gold in the interior
2. Rules for the use of gold in the interior
3. The color palette with which gold is combined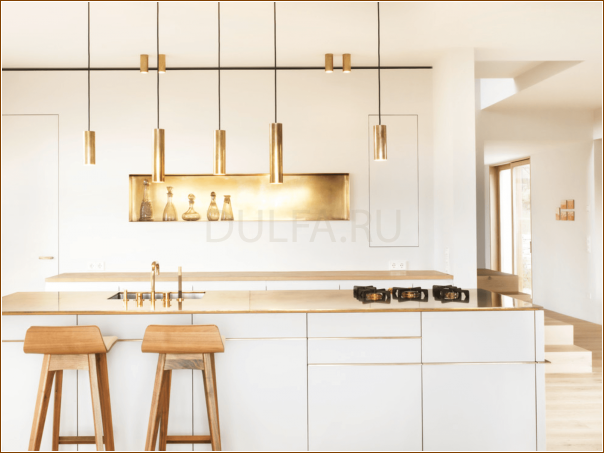 Several ideas for using gold in the interior
Mirror in a gold frame.This combination is considered a classic and is suitable for almost any interior. Gold and a mirror reflect the environment. You can experiment with such objects and try to fit them into any room. For example, in a living room or hallway, in a beauty salon or restaurant. Mirrors can be simple with a small frame or luxurious with stucco, gold plated. A mirror in a gold frame above the dressing table will look great. The shape can be absolutely any: square, rectangular, oval, etc.d. the mirror is not only a very beautiful and stylish piece of furniture, but also very practical.
Furniture elements with gilding.
Furniture with elements of gilding is not considered a novelty in interior design, this technique has been used for many years. Nowadays, it is more popular to use a darker golden shade, aged. This effect is made on purpose, it gives a special mood to the interior. Furniture with such inserts suits almost any style and can be harmoniously fit into any interior.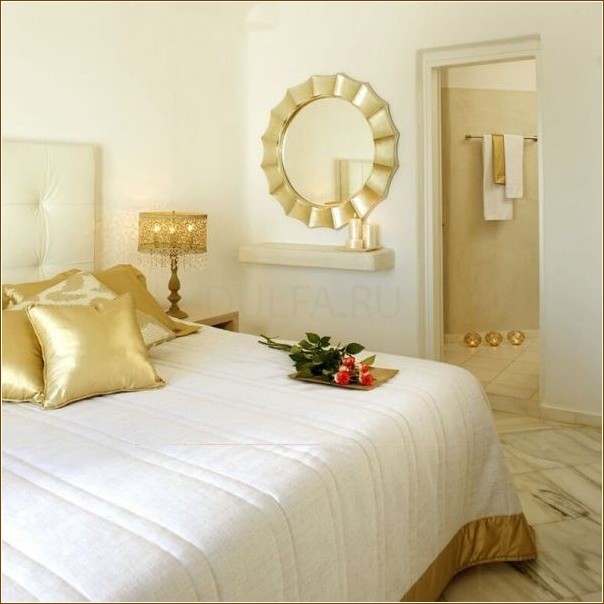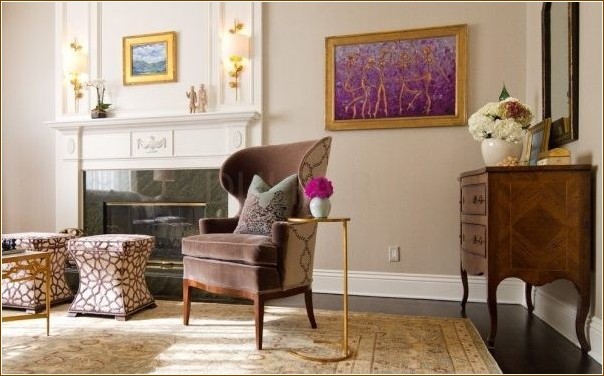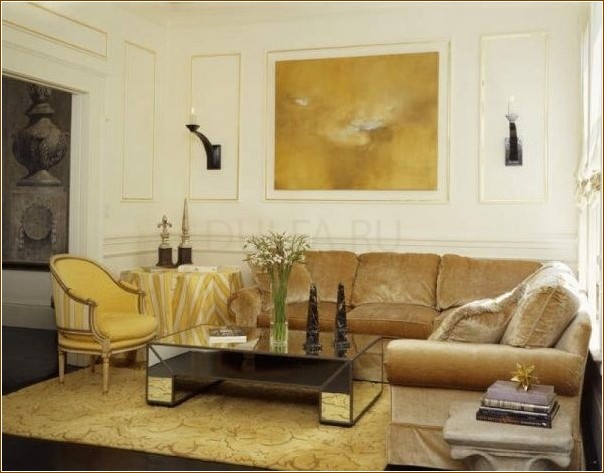 Rules for the use of gold in the interior
It is imperative to adhere to certain rules so as not to make the interior overloaded and ugly.
You definitely need to know when to stop. Gold items should be used in small quantities.
Textiles also sometimes have gold inserts. If you plan to use such elements, then you must definitely pay attention to their combination with other interior items.
Gold must be combined with the color scheme of the interior.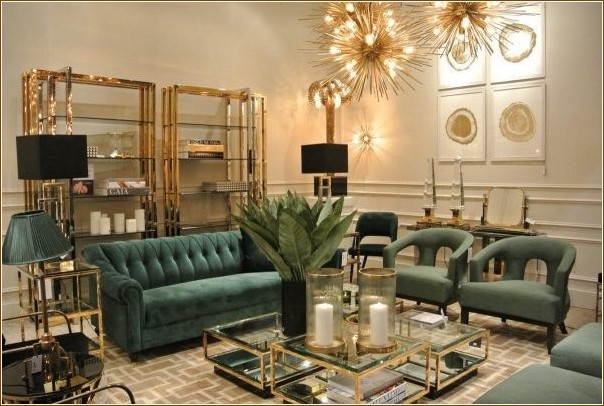 The color palette with which gold is combined
Gold is versatile, therefore, with the right amount, it can be combined with a sufficiently large number of colors. Warmer golden shades look great with whites, lighter and pastel tones. Gold will perfectly fit into the interior in beige, gray and peach tones. The classic gold shade goes well with the colors that are used for decoration in a classic style. Through the use of gold, the interior becomes more noble, luxurious and rich.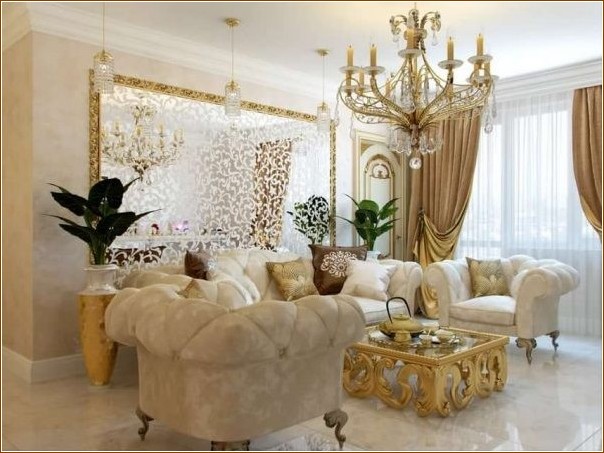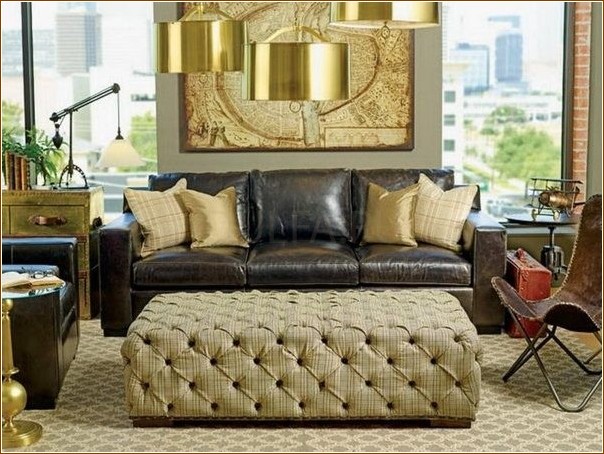 Gold color in the interior — stylish or vulgar? Dealing with designer Victoria Selina.