In a modern interior, everything should be decorated as beautifully as possible. But for this it is worth working hard, because without special decoration items and efforts, nothing will work out. But this does not mean in any way that you will have to spend a lot of money on the purchase of new decor elements. After all, everything can be done independently, and from improvised means.
Content
one. Putting together the sofa
2. We update the chair
3. Coffee table
4. High stands
With the right distribution of your time and the time of your friends, you can even collect pieces of furniture that will be no worse than those made to order by professional companies.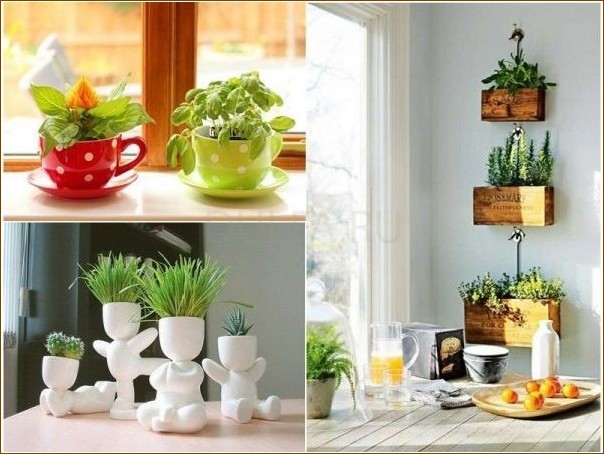 Putting together the sofa
Of course, you can't do it yourself, so invite your friends. In order to assemble a unique sofa, you will need a small set of materials and tools:
Screwdriver;
Screws;
Roulette;
Hacksaw for wood;
Bars 50×50;
MDF panels;
Soft base.
From the bars, you need to cut individual blanks, which will subsequently be assembled into the frame of the future sofa. You should also take care that the legs of the sofa were not very long, because otherwise you will have to use additional fasteners.
When the frame is assembled, you can additionally strengthen it with MDF panels, which will play the role of not only the seat, but also the back. The final touch will be pillows or a one-piece mattress, which can be sheathed in bright fabrics for more expressiveness. Believe me, friends will like this idea and an interesting pastime.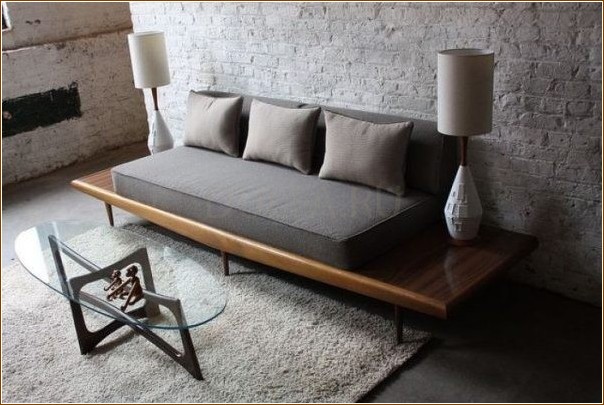 We update the chair
If the chair itself is still quite solid and stylish, but its upholstery is from the last century, then this does not mean at all that you will have to drag the chair with new fabrics. All this is in the distant past, because thanks to modern technologies, special paints have appeared that can be applied directly to the fabric. It is enough to choose one or several colors and shades that you would like to see in the upholstery of your future chair.
Several colors are necessary in order to create not just a monotonous surface, but to make an expressive pattern or pattern on the fabric. It can be just circles or winding lines that run across the entire surface of the fabric. Thanks to such an undertaking, you can improve the chair and bring it as close as possible to the new style of the room, with minimal expenditure of finance and personal time. And if you involve children in this venture, then you can get a rather stylish and designer idea, which cannot be found in any apartment.
Coffee table
You can independently assemble a unique coffee table that will constantly stand in the center of the room and delight guests and yourself. The main thing is to find the right approach so that everything looks very stylish and interesting.
It is enough to find any piece of dense material for the countertop. Of course, in most cases, the coffee table has a round shape, so using an electric jigsaw you can give it this shape. To fix the legs evenly, divide the table into three or four parts. It all depends on how many legs you plan to install. Now it remains to secure them and you're done.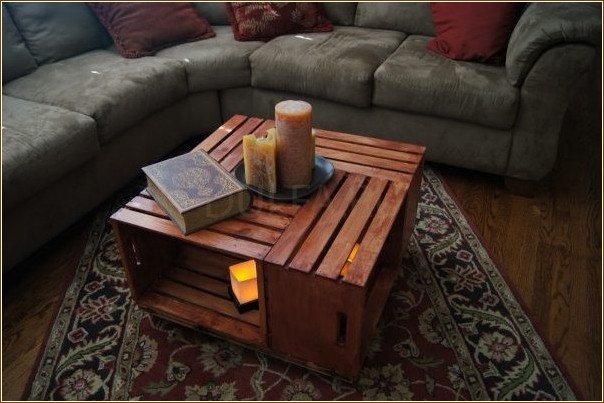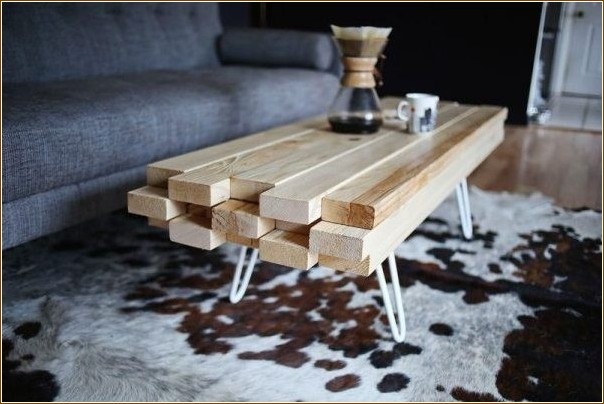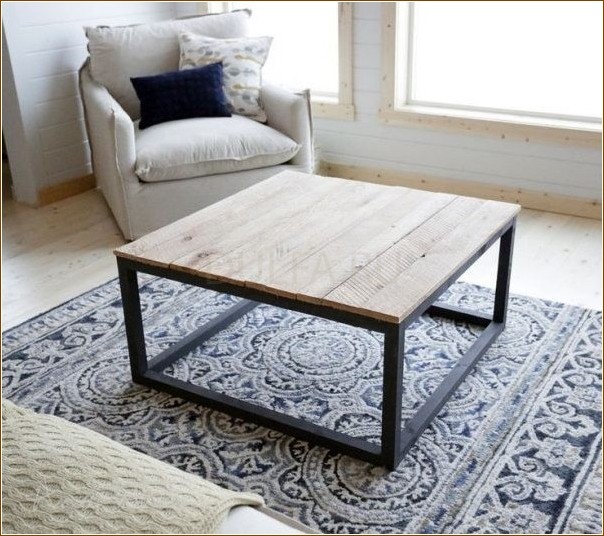 High stands
If we take as a basis any square plane like a stool, then you can assemble a unique shelf stand for a large house plant. As in the first case, we mark the holes for the legs and fasten them. But only in this case, the legs should be quite high, respectively, and strong. This is why aluminum tubing works best. They can be painted in any color to give the fake a unique look.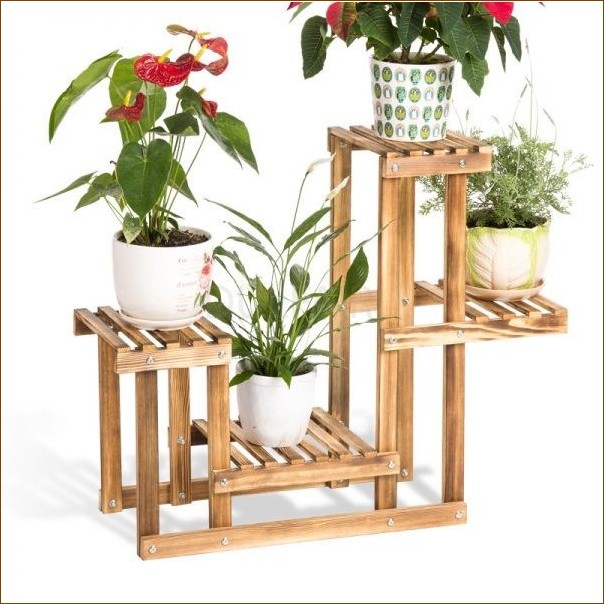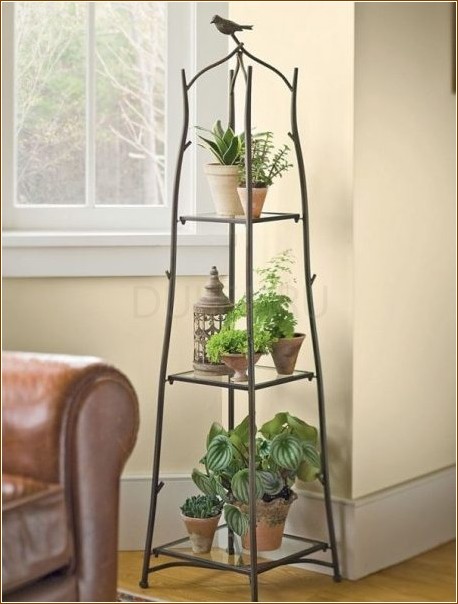 What to sell in 2021? Top DIY Products / Popular DIY Products