Porcelain stoneware is a durable material that imitates natural, real stone. The name lays the foundation for believing that it contains granite, but in fact it is not. Created porcelain stoneware at the end of the 20th century. In ancient times, porcelain stoneware was very expensive and was used in palaces, temples. Not everyone could afford this material. This material is used for finishing walls and floors, both outside and inside buildings. It is considered an ideal coating for public spaces such as:
Railway station
Metro
The airport
Cinema
Shopping mall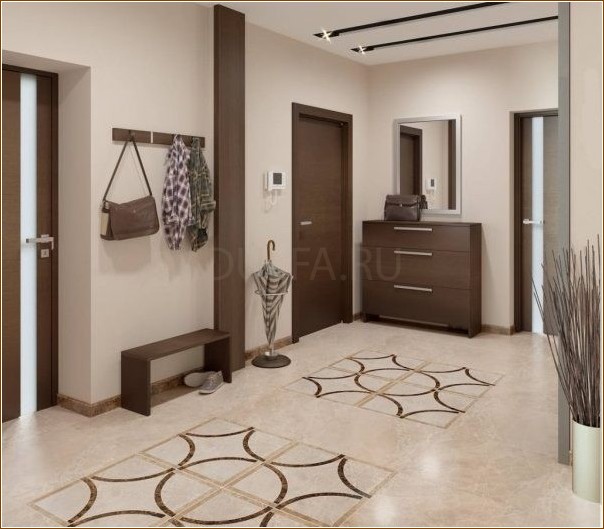 This material is very often used to decorate private corridors, kitchens, hallways, halls. Porcelain stoneware is quite popular, it is very often used. This material serves for a long time and retains its presentable appearance. Also the material is very durable. Most often, the kitchen, hallway or dining room is finished with porcelain stoneware, the bedroom is rarely finished with it. Many people who have started a renovation wonder whether it is really worth using porcelain stoneware or choosing a different material. Let's list some of the disadvantages of porcelain stoneware:
The material is quite expensive when compared with other materials
Shade does not match
Porcelain stoneware is very often counterfeited
The surface is cold and slippery
The material is heavy
It is not very pleasant to walk on such material as the floor is cold and does not warm up. It will not work to insulate it either. An entrance hall is a room through which a lot of people pass and often, so comfort should be almost in the first place in priority. You can install underfloor heating, but the cost will increase significantly.
Carefully! Porcelain stoneware is very slippery, so it is very easy to fall on it. In the fall and winter, the floor is often wet, so the risk increases significantly. Falling can damage yourself something!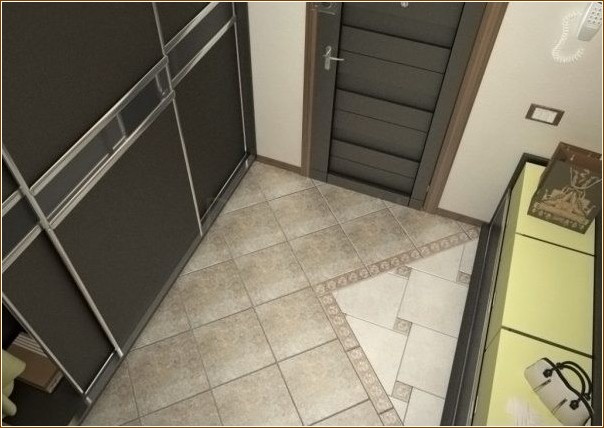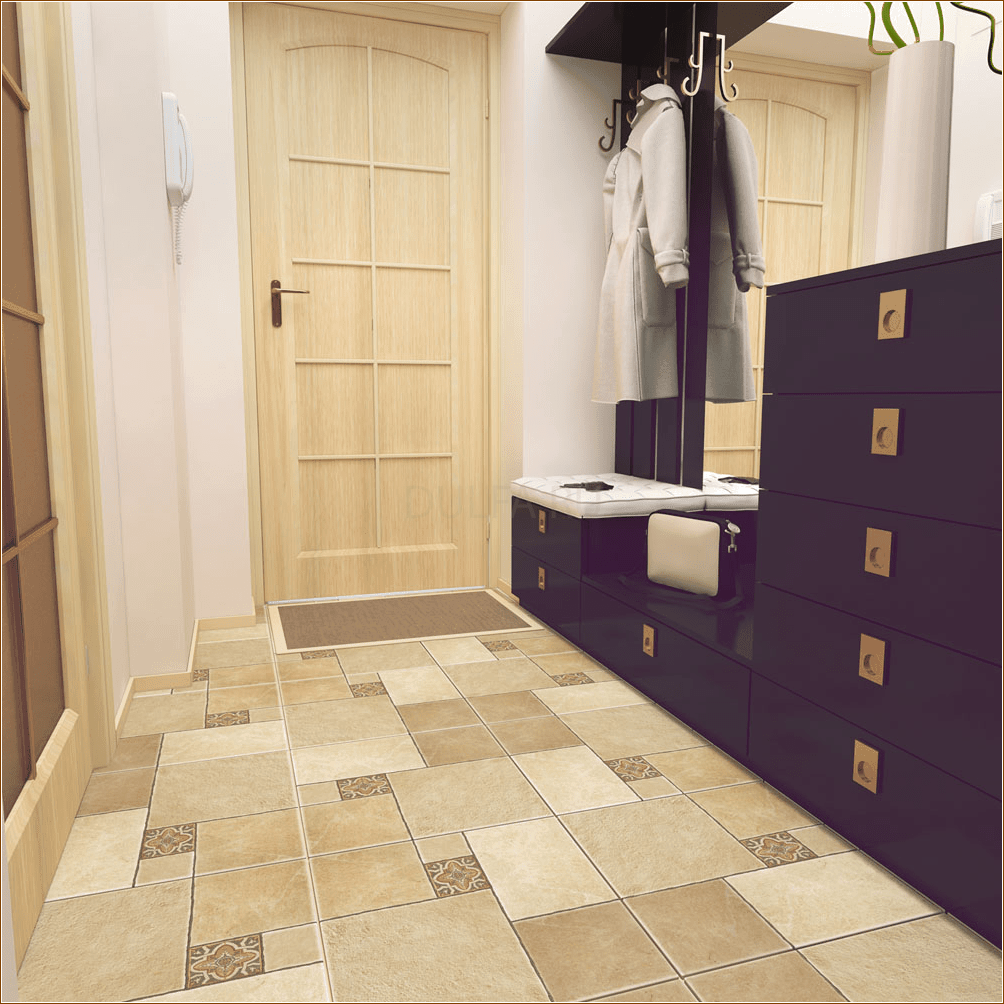 You can decorate the hallway with other, also high-quality materials. They will also serve you long enough. Porcelain stoneware is very expensive. It perfectly matches the interior of a huge room in a rich house! In an ordinary hallway, it is best to purchase a cheaper option, for example, parquet with a very high wear resistance rating. It is very difficult to choose a really high-quality porcelain stoneware. There is an opinion among people that the best quality coating is produced in Italy, but in the CIS countries, including Russia, you can also find a decent option. In Italy, a lot of firms are engaged in the production of porcelain stoneware, so even there it is not always possible to find a high-quality option.
Carefully! The catch is that there are really a lot of fakes on sale, and it is impossible to distinguish them by eye from real porcelain stoneware. You can spend money on low-quality material!
It is necessary to be able to choose the right porcelain stoneware. Looking at the surface of the material, it is impossible to distinguish a fake from the original. The characteristics depend on:
Types of mixtures that were used in the manufacture of the material
Processing temperatures for porcelain stoneware
Pressing technology
If porcelain stoneware is light enough, then you shouldn't buy this material. Tiles with a thickness of about nine millimeters must weigh at least 19-20 kg packaging. The reverse side of the tile should be with small pits no more than two centimeters. If there are more indentations, then you should not take this material, as this indicates that the quality of such porcelain stoneware is much worse. For decoration in an ordinary apartment, it is best to use good quality laminate or parquet flooring. The porcelain stoneware is cold, slippery, it has an expensive price, it is rather heavy, the installation becomes more complicated.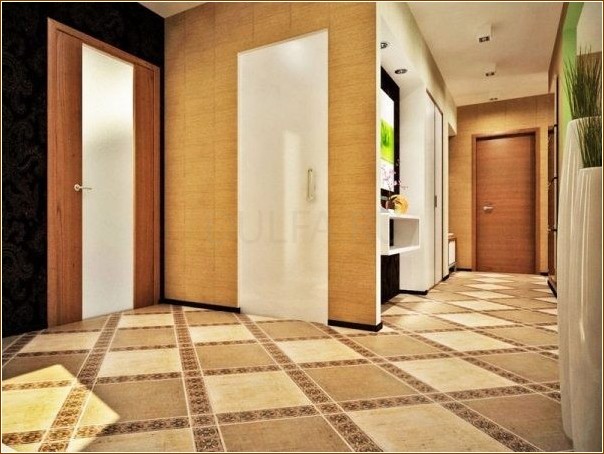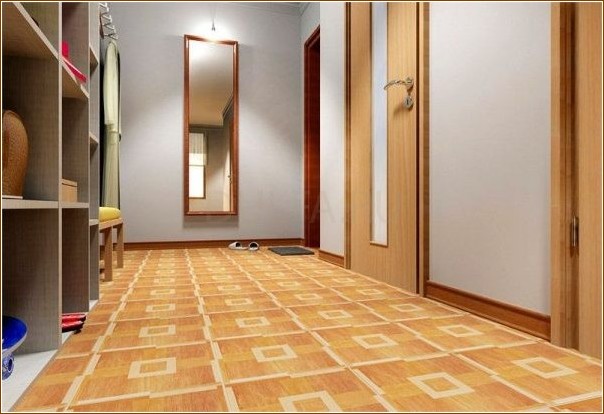 PORCELAIN ON THE FLOOR IN THE HALLWAY. Is it worth doing?