Decorating the interior of a living space, each person sets several requirements for himself — coziness, comfort, beauty and convenience. It is very difficult to achieve all these requirements at the same time. Blankets and curtains, which ideally correspond, correspond to the above stated requirements, with the right selection, of course, but they are already so boring that there is no desire to use them anymore. Of course, textiles create a warm and cozy atmosphere, but over the past few years it has become boring. Another solution comes to replace it — a knitted bedroom. It causes delight and surprise, when it hits it, and forever fascinates with its appearance.
Content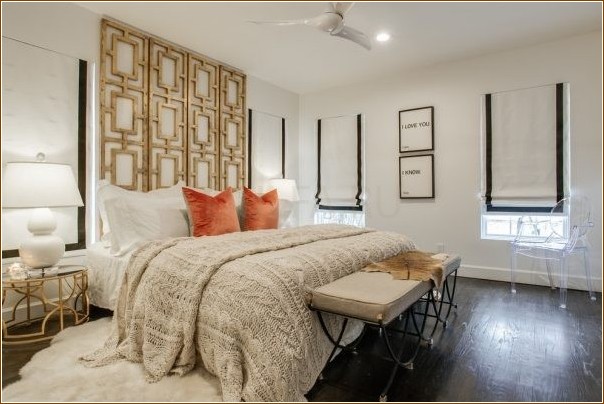 Decor
Decor is an important part of any room. Not one style is complete without it, so they think it over to the smallest detail. It is impossible to do without lighting in the bedroom. An excellent option in this case would be knitted lampshades. They are not that expensive, but they look amazing.
Knitted pillows will definitely come in handy in the bedroom. They can be laid out on a sofa or bed, while choosing any color you like. If the bedroom looks boring and dull, pillow covers should be bright and rich and vice versa. Having several sets in your arsenal, you can change them according to your mood, thereby bringing variety to your home.
From threads you can knit, a cover for:
Sofa;
Ottoman;
Armchairs.
They can be easily removed and washed or cleaned, so they perform not only a decorative role, but also protect furniture from rapid wear.
You should definitely complement the interior with knitted crafts — toys, boxes, napkins, photo frames, hot coasters and others. All these decorative elements will help restore life to old and lost their value objects, breathe new life into them.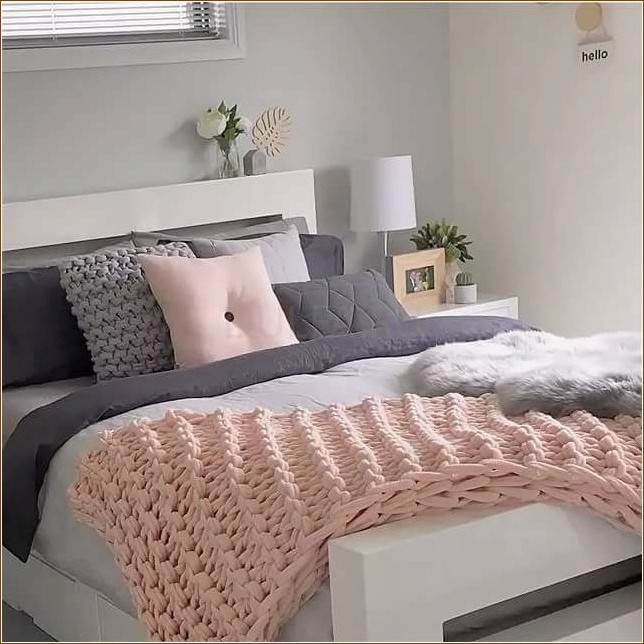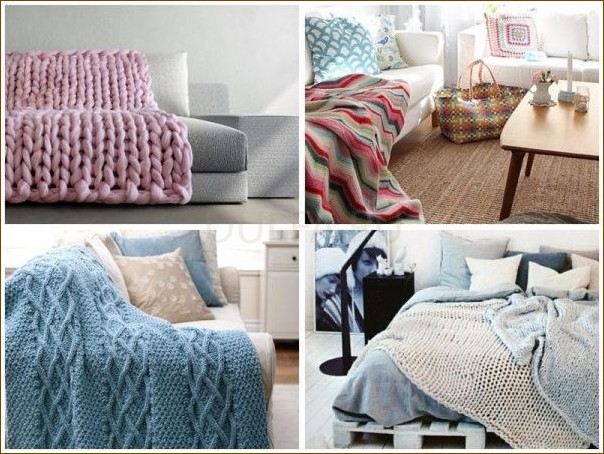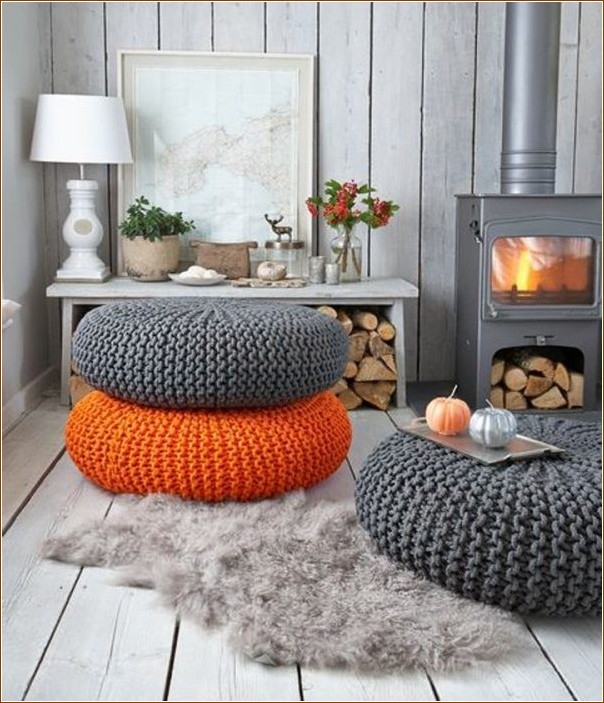 Room style
Woolen products blend easily with other items in the room. They are the highlight of the space and are eye-catching. But not every style will accept knitted items, they are most appropriate in:
Bedroom, made in a nautical style. This can be a knitted shell-shaped rug in the middle of the room or near the sofa. A regular oval rug with shells or other marine life will also work. Pillows on the sofa in the shape of fish will appeal to everyone, without exception. They are warm, soft and creative;
Country style. The rustic style will perfectly accept knitted items into its space, because it is in it that it is possible to convey all the beauty of knitted decor. It can be knitted tracks along the bed, small rugs next to the side tables and ottomans. Beautiful and interesting rugs can be hung on the wall if they are appropriate there. In this case, the color palette and style of knitting can be absolutely any;
Children's room. All children, without exception, love bright and beautiful things, and it is important for parents that they are safe for the child. Threads meet all these requirements. You can knit a beautiful and warm patchwork blanket, a soft toy or a sofa cushion from them. Using bright colors and unusual shapes, you can diversify the child's play, push him to new discoveries and expand his capabilities.
Today, a knitted bedroom is a new trend in fashion, which is safe for health, warms on dark evenings and surrounds with comfort and care. Especially lucky people who can independently knit such interior items using different knitting styles, colors and textures. But even without knitting skills, you can learn them or find a craftswoman who will knit any product to order. It will not cost so much, but the effect will be amazing.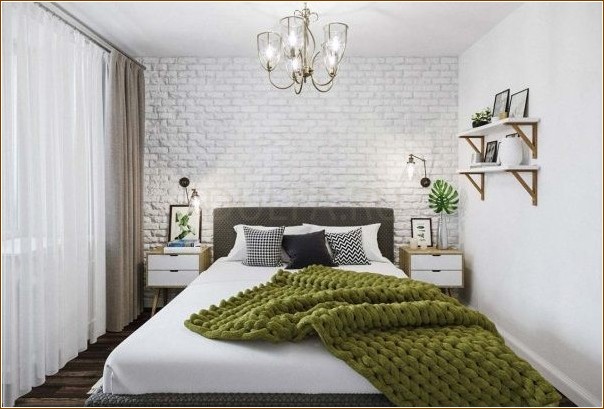 INTERIOR DESIGN TRENDS 2021-2022 | Japandi, wabi sabi, minimalism and landscaping