Nowadays, very often curtains made of light voiles are used for window decoration. This design is suitable for almost any room. Thanks to the variety of colors, you can choose a curtain for any interior. If you show your imagination, then a combination of several canvases of a veil can become a real composition and an original window design.
Content
one. Voile curtain in the kitchen
2. Living room decoration
3. Children's room decoration
4. Bedroom decoration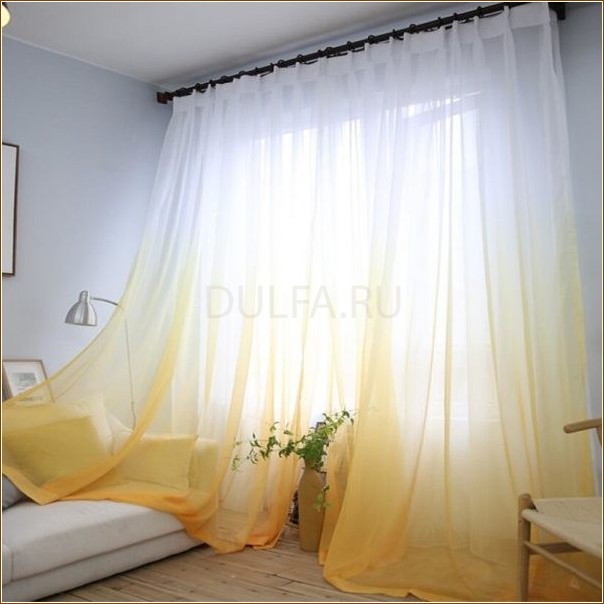 Voile curtain in the kitchen
Most often, kitchens are small in size and the windows are also not very large. It is for a visual increase in space that a voile curtain is perfect. In the kitchen area, it is best to use curtains with food, tea, gradient and different colors.
Important! The long curtain can only be used if the stove is located at a safe distance from the window.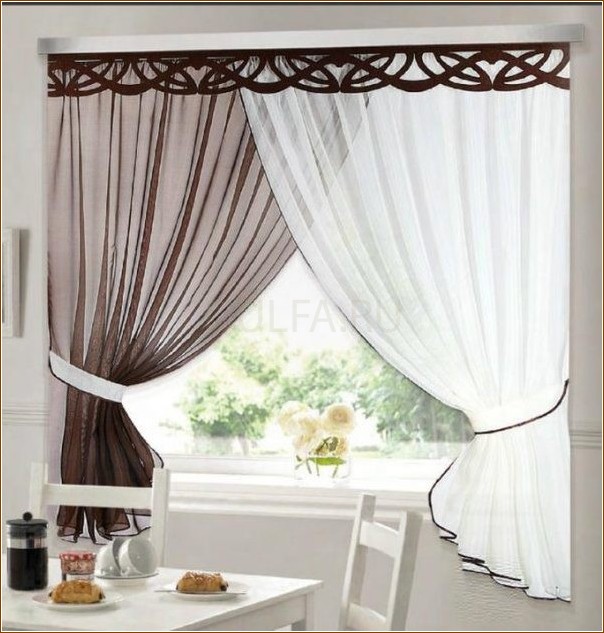 Living room decoration
In the living room, a veil curtain looks better, which will cover the entire window. For the living room, curtains with the image of various geometric patterns, lines, gradients and colors are perfect. The image of the city and beautiful streets is very often used. Win-win options for the living room are gray and white.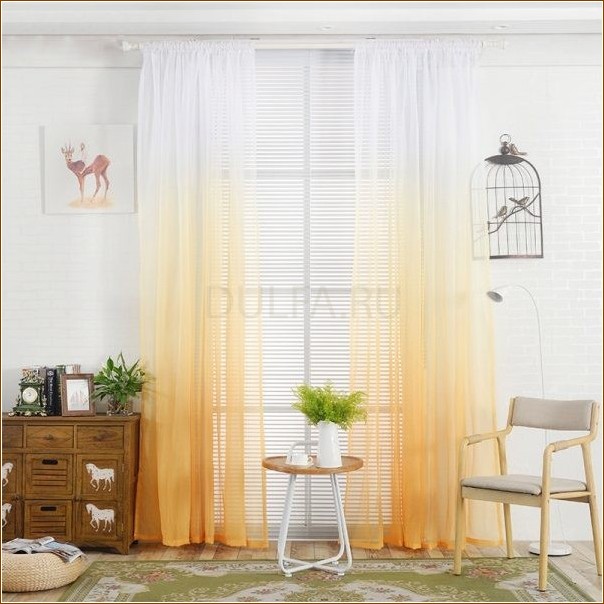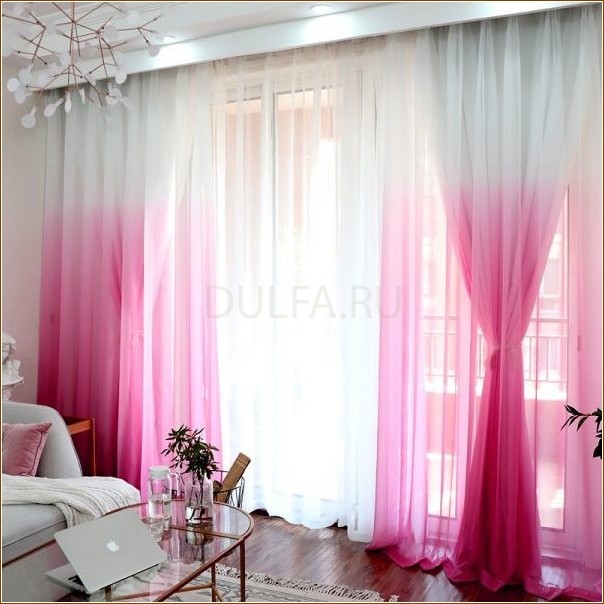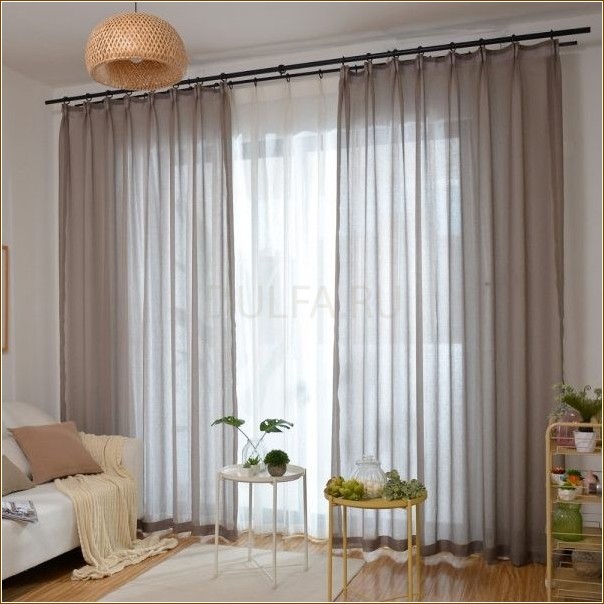 Children's room decoration
When choosing a curtain for a children's room, it is best to give preference to brighter and more beautiful colors. The curtains in the children's room can be a favorite cartoon character or a whole plot. For teenagers, it's best to choose something more serious, like a cool car, a gradient, or choose a solid color. Bright colors stimulate the child, saturate with positive and inspire creativity, have a beneficial effect on the psychological state of children.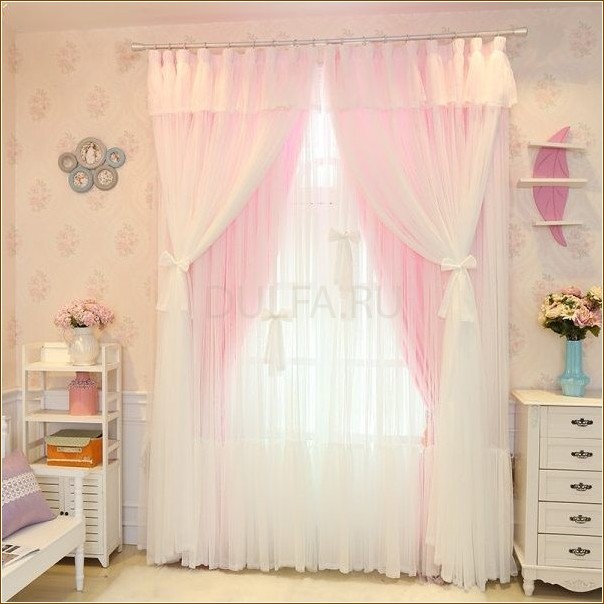 Bedroom decoration
The bedroom should have such an environment that will be conducive to restful sleep and good rest. For such a room, it is best to choose calm pastel colors that will not interfere with rest. A shade of calm pink or lilac will look great. Do not use bright colors for the bedroom, as they will invigorate and interfere with rest. White and milky tones are the most suitable option for the bedroom. Floral ornament will help to make the interior more original, and the green color will add peace and tranquility to the atmosphere. The gradient of blue, black and red looks very nice, but it is necessary to use such colors in the bedroom with extreme care. It is best to choose a veil for the bedroom that will completely cover the entire window opening.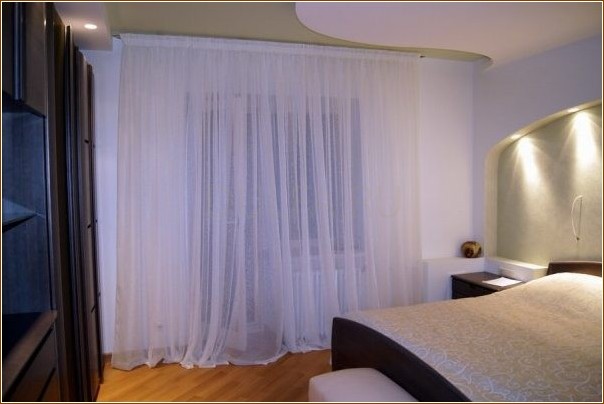 Voile curtains do not require special and difficult maintenance, dust practically does not sit on it and it is easy to clean. To clean the veil, just use a vacuum cleaner. Such fabric is made most often from chintz and silk. Due to the special type of weaving used to create the veil, the fabric does not twist and retains its previous appearance even after exposure to water. You can pick up a veil for absolutely any interior, to make the curtains from a veil beautiful and unusual to add even more originality. For example, make beautiful waves or hang two canvases and assemble with an accordion so that you get an interesting cross pattern.
How to sew beautifully curtains from a voile