One of the most famous Provencal interior designs. Homes decorated in this style are described as bright and cozy. Used the color palette of the French Lavender Valley. Warm accents of this style bring a pleasant atmosphere to the apartment, but some moderation should be observed so as not to "overshadow" the room and not to add kitsch.
Content
one. Style features
2. Location Tips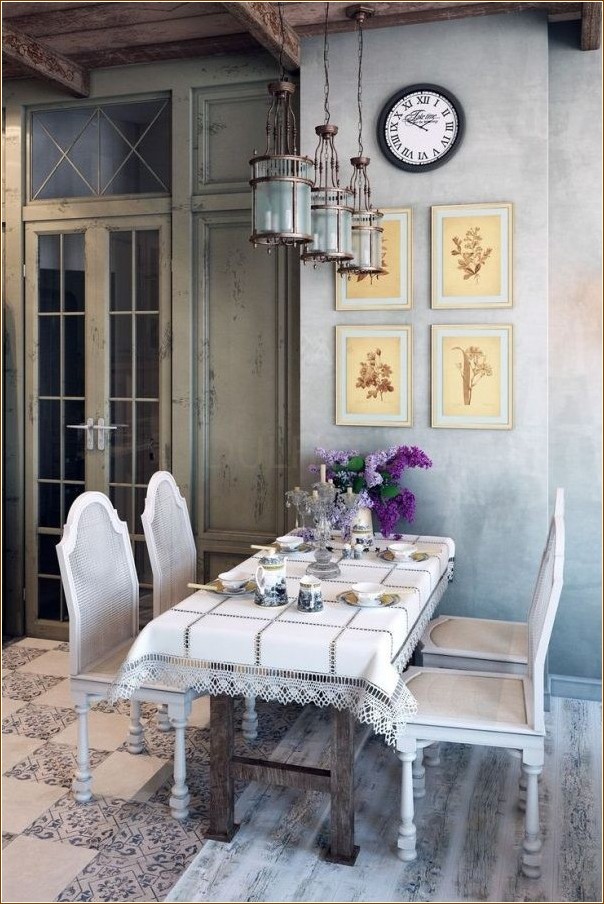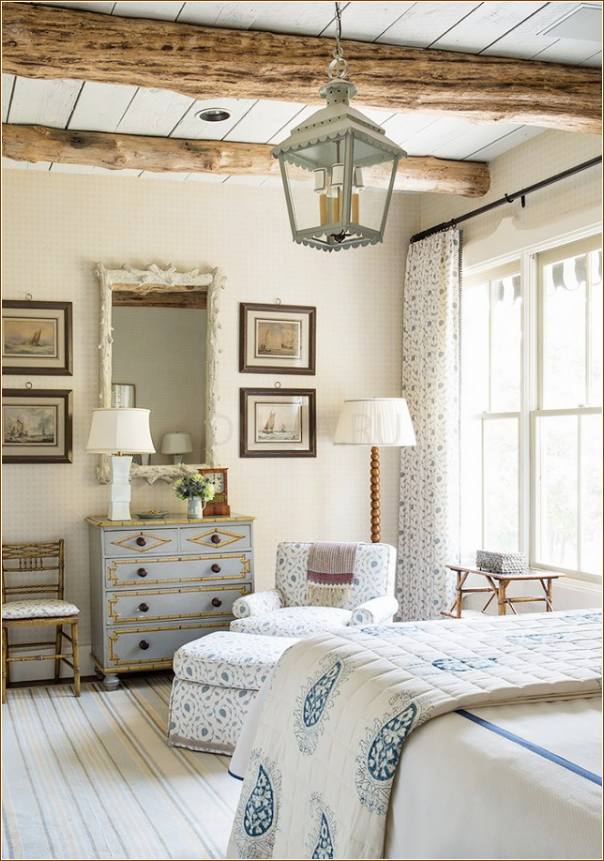 Style features
In a nutshell, Provencal style is a lot of white, brown, blue and purple accents, floral ornaments, wooden furniture, cast iron accessories and well-chosen interior lighting.
Provencal style improves the mood of households, especially in the autumn-winter period. Provides freshness in spring and summer. The style is distinguished by natural materials: stones, aged wood, ceramics. This style is also characterized by: tinted structural plaster on the walls, "grandma's" sideboards, glass windows. The floors in houses decorated with a Provencal character are most often made of wood or concrete and stone. It is also important what accessories will be chosen for interior decoration. These include: patterned pillows, sofa and bed covers, woven rugs, ceramic pots of dried herbs, or decorative decanters.
In addition to the living room, the Provencal style can be transferred to the bedroom. Bright colors of walls and furniture will allow household members to relax. A spacious wooden bed and a dressing table on bent legs are the hallmark of a bedroom in this style. The indicated design direction can be used both in the bathroom and in the kitchen. How? Fired tiles in matte colors or wooden elements of the technique will be a good move for decoration. This style is also characterized by light-colored linen or cretonne fabrics. They can act as natural curtains or cozy blankets.
The Provencal style will surely appeal to connoisseurs of tranquility, both in everyday life and in the interior. Separate elements are best suited in large single-family homes, although Provence can also be used in smaller apartments. Anyone who loves to emphasize contact with nature will be able to learn a lot from the interiors decorated in the specified style. A garden with flowers, herbs or potted plants will look elegant on a terrace or balcony.
Undoubtedly, the Provencal style allows you to forget about the hustle and bustle of everyday affairs.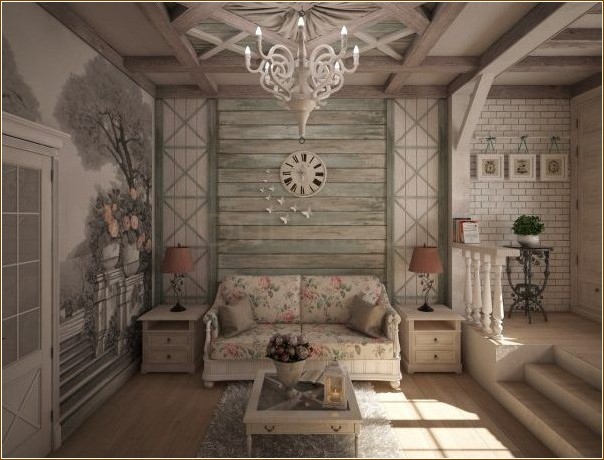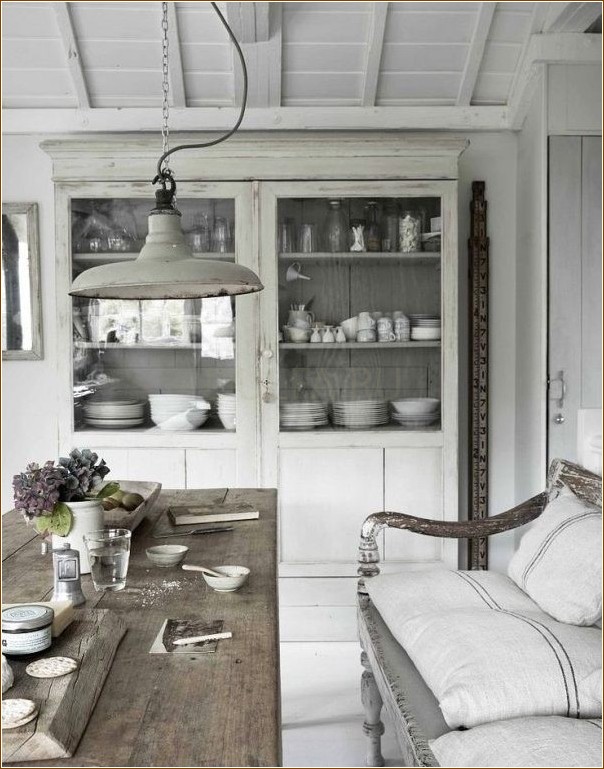 Location Tips
It is not difficult to equip a house in a Provencal style on the one hand,
However, you should not overdo it with the accessories mentioned earlier. A quick recipe for proven interiors with lavender fields? Everything is simple: pastel colors, decorative fabrics, semi-antique furniture, goods from a flea market, dried flowers and accessories in lavender shades.
When arranging the interior, special attention should be paid to the selection of furniture. If someone is a fan of vintage, he should know that in flea markets he will find a lot of furniture that is also suitable for Provence. Aged wooden tables and wardrobes, beds with iron frames, wrought iron chandeliers, candlesticks.
Also, do not forget that it is the details that ultimately influence the character of the style. The interior with lavender motifs and a bunch of dried herbs is characteristic of this design. Also, the interior will be complemented by wicker baskets, trays and lids for pots.
People are still willing to choose the Provencal style, because it easily adapts to modern interiors. It is enough to plaster the walls in the kitchen white and cover the floor with terracotta. Large mirrors stylized as "old" mirrors will also find their place in this design. As long as you have plenty of space and lots of penetrating light, you can afford to experiment with Provencal decor.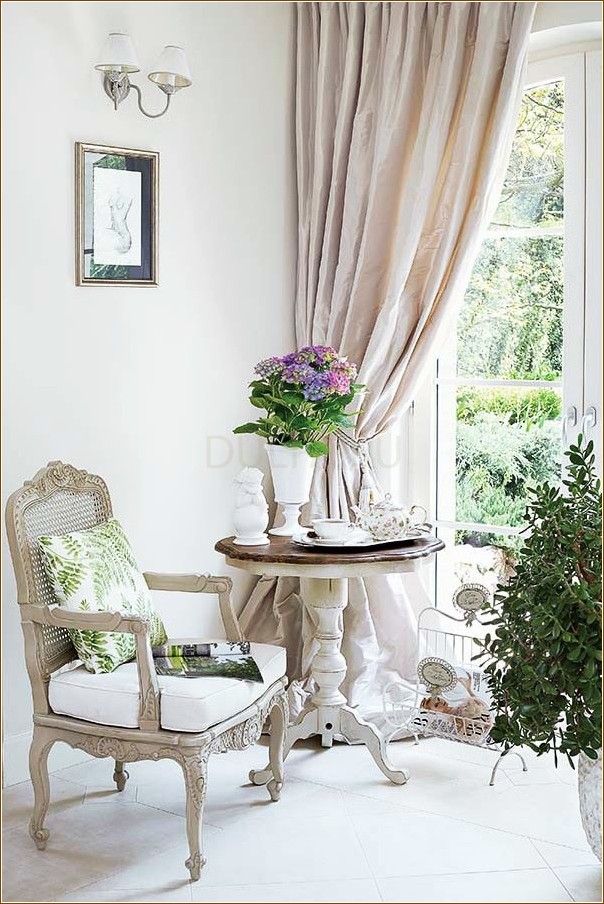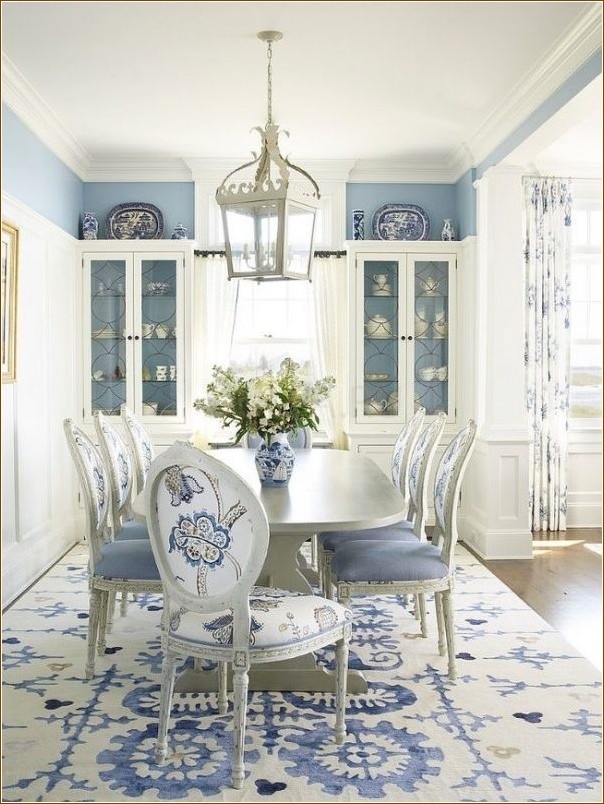 PROVENCE WALLPAPER. French chic in the interior