In recent years, the Provence style has firmly entered our life. Increasingly, people are trying to choose textiles designed in this unique and at the same time refined style. Absolutely all fabrics and fabric coverings that are in your apartment can be safely attributed to textiles. This can be bed linen or just decorative pillows that can be scattered throughout the apartment. It can be upholstery of chairs, sofas and armchairs.
Content
one. Types of fabrics
2. Colors and patterns on fabrics
3. Additional decoration of textiles
But in order to strictly follow the rules of Provence in textiles, you need to at least understand how it all works. You need to know what materials should be used and in what colors everything should be decorated. This is the only way to be completely sure that you can do everything on your own, without the help of highly qualified specialists.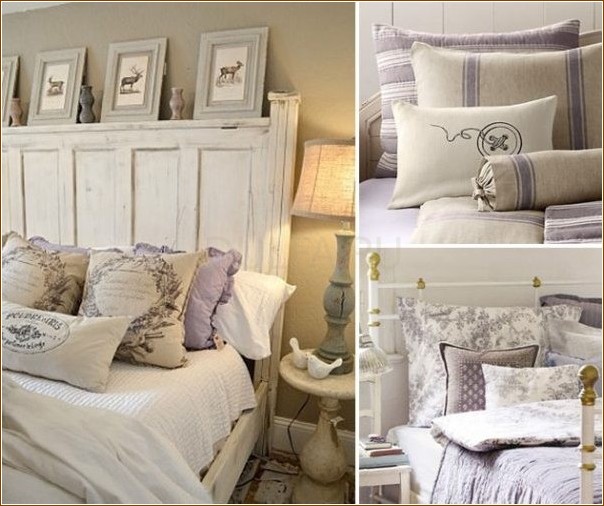 Types of fabrics
In order to understand which fabrics are preferable to the Provence style, you need to remember exactly where it originated. For the first time, they learned the Provence style in France, among the fields of gentle lavender. That is why, absolutely all fabrics that are used in this unique style should be, first of all, delicate, soft and silky, and secondly, they should be exclusively from natural materials.
Therefore, you should pay attention only to fabrics like cotton, linen or chintz. In addition to the fact that they will be perfectly combined in the style of Provence, their quality does not leave much to be desired, but absolutely the opposite. These fabrics are soft to the touch, and it will be more than pleasant to sleep on them.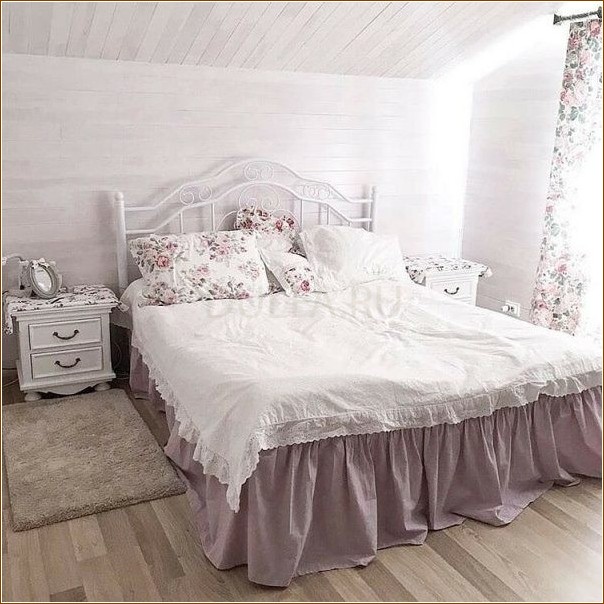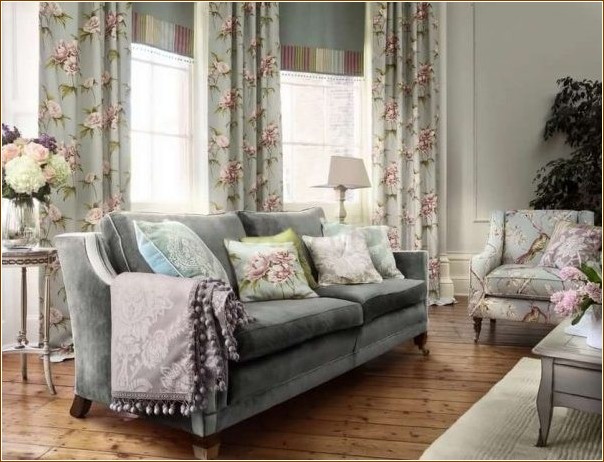 Colors and patterns on fabrics
The most interesting thing is that all fabrics in the room should be decorated exclusively in light, so to speak bed colors. Only in this case it will be possible to say with confidence that you really adhere exclusively to the planned style, and not combine everything on the go.
Of course, no one says at all that all fabrics should only be exclusively white. It's just about light colors. It can be creamy or ivory. Delicate peach tint or champagne will also come in handy. Lavender and pale pink shades are perfect for the bedroom.
As for the drawings or patterns on textiles, then here you also need to pay quite a lot of attention to the elections and small details, since it is from such seemingly little things that the Provence style is formed. Drawings should be all decorated exclusively in a natural style. Of course, it will not be entirely appropriate to see large kangaroos on a sheet, but a variety of flowers, decorated in not bright shades and tones, or various climbing plants, will be more than appropriate.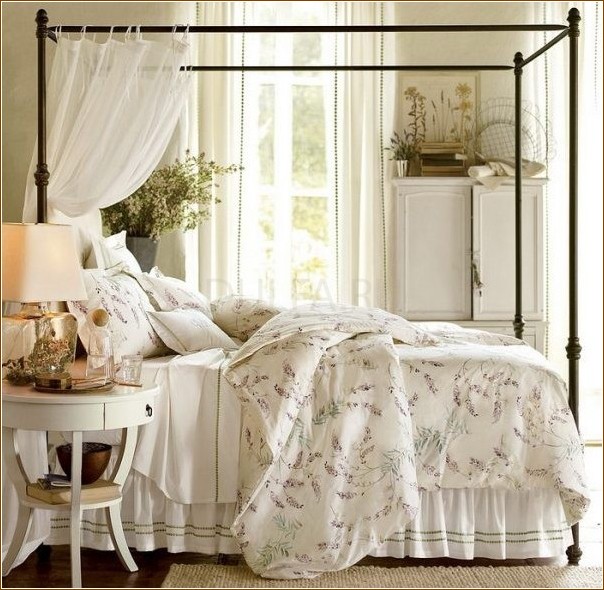 Additional decoration of textiles
At its core, the Provence style is nothing more than the most ordinary rustic style, combined with notes of luxury and antiques. That is why, just a duvet cover will not look. It is imperative to complement it with a beautiful design in the form of the same flowers, only not shown on the fabric, but sewn on top.
As for the curtains, then you can be smart too. If you have found high-quality and beautiful curtains, then they can be decorated with additional ruffles or embroidery, which are not that they will not be superfluous, but, on the contrary, will perfectly complement the overall picture and create a certain sophistication. It is possible to assemble the curtains in the middle part with the help of special tie-backs so that they frame the window beautifully. You can add lace or even lambrequins. In a word, you need to do everything to decorate textile products as much as possible, without going beyond the planned style.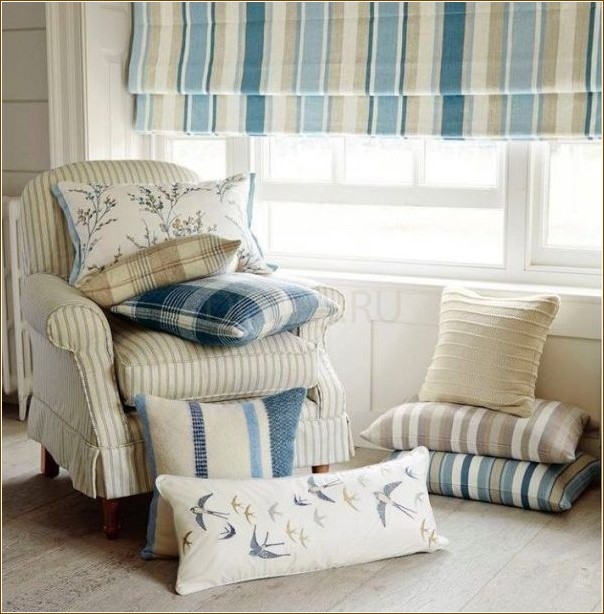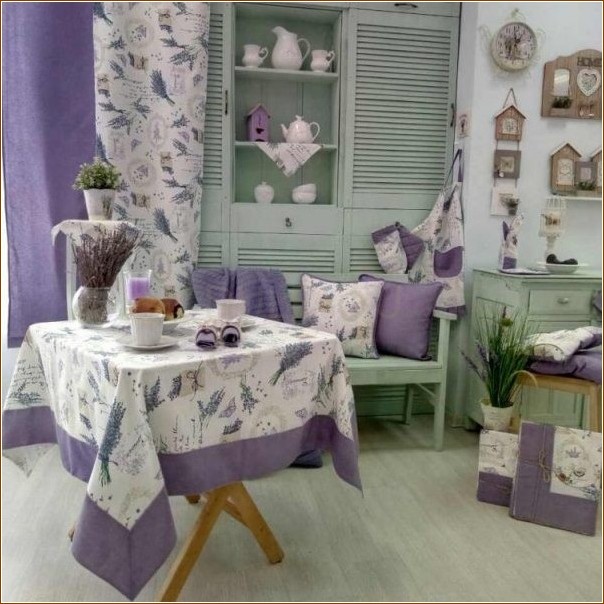 # 077. What characterizes the Provence style in the interior and to whom it suits? Provence style fabrics