Rococo is a sophisticated and refined style of the 18th century, which replaced the grandiose and pompous baroque. Unlike the latter, it carries a feeling of lightness, weightlessness, a bright play of color and thin, twisted lines. Rococo is no longer so much a palace style as a home style, it has more comfort and convenience and less solemnity. Nowadays, it is suitable mostly for spacious country houses.
Content
one. Specific traits
2. Furniture
3. Decor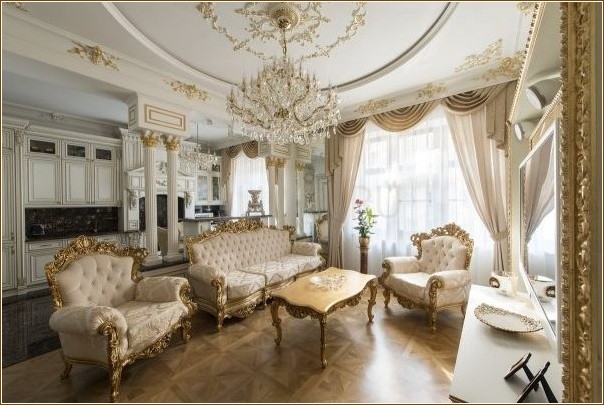 Specific traits
Rococo is characterized by bizarrely curved lines, asymmetry, the illusion of space mobility (due to screens and partitions), an abundance of decorative elements. The color palette uses a pastel range of shades in various combinations and halftones, when one tone smoothly flows into another, without standing out from the general background. Basic shades: white, blue, purple, pink, lilac, lilac, grass green, gold. Glitter also plays an important role in the carnival atmosphere created by style — it is created by forged elements in decoration, precious metals and stones, glass and crystal. Numerous light sources, consisting of small details, are designed to reflect all this splendor and make it sparkle with all the colors of the rainbow.
The design created for the European aristocracy requires considerable expenses — expensive materials, antiques, inlaid with gems. Plaster with stucco molding and carved inserts is used for the walls; high-quality dense wallpaper with a sophisticated floral pattern is also acceptable. On the floor — parquet or marble effect tiles. The ceiling is certainly a stretch ceiling, lavishly decorated with stucco, forged curls and bas-reliefs.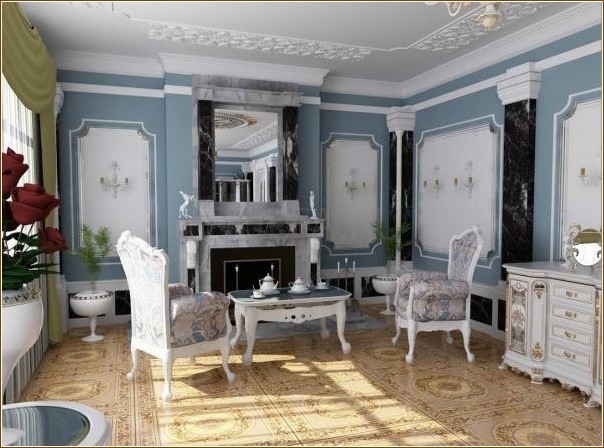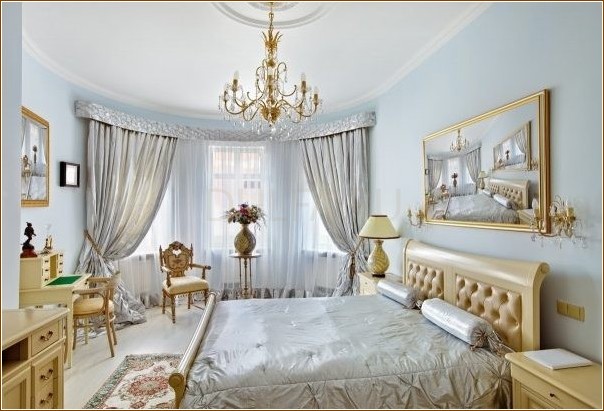 Furniture
The furnishings in such a design should consist of small, lightweight at least seemingly delicate items. Material — wood, most often linden, or walnut. Furniture is usually oval in shape, without straight lines. Rounded high backs, curved long legs, soft deceased seats, forged curls, intricate carvings — these are the main features of sofas, armchairs and Rococo chairs.
Such an interior requires an abundance of places to relax, in addition to couches and armchairs, it contains low benches, poufs, pillows. Furniture upholstery is certainly torn out with an ornament, metallic shades are welcome: bronze, gold, silver. The furnishings are complemented by cabinets with many secret compartments and drawers — folding furniture only appeared in the heyday of Rococo and was in great demand. These items were also made of wood and varnished.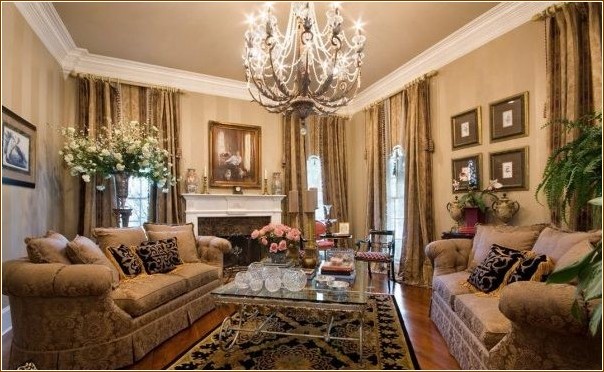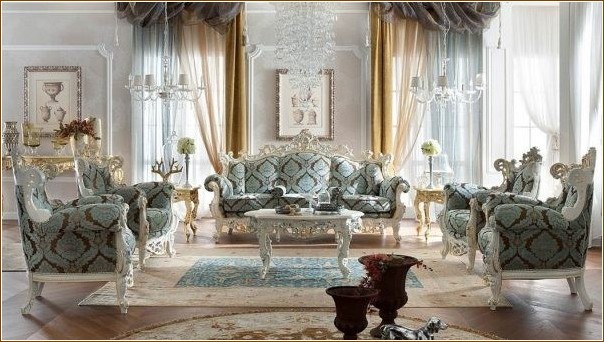 Decor
In general, palace styles are very fond of an abundance of decorations, and this one is especially. Everything that is beautiful, expensive, unusual and refined in the house — everything is on display. The living room contains a composition of several small paintings of a general theme — landscapes, episodes from ancient mythology, portraits of family members. You can't do without fancy porcelain figurines, which also make up groups — pastoral, ballroom, collectible, etc. d. Topics from high life prevail, flirting, coquetry, playful fights — no serious topics and deep dramas, play is everywhere.
It is widely used to decorate textiles — curtains, draperies, curtains — from the thinnest, flying fabrics — gas, cambric, chiffon, organza. Complex, multicolored painting decorates one of the walls of the room. The floors are covered with fluffy carpets of small diameter, with an unobtrusive pattern. Large mirrors inscribed in patterned frames, broken into several fragments, repeatedly reflect streams of light, scattering them throughout the hall. Finally, the "zest" of the interior is added by the inclusion of exotic Asian decor, which was in great fashion among the aristocracy of the 18th century. — fans, dragons, tigers, frogs, tapestries, and scented candles in warm colors, giving the home atmosphere a touch of mystery and a light areola of mysticism, pleasantly agitating the minds and feelings of the pampered rich of the past.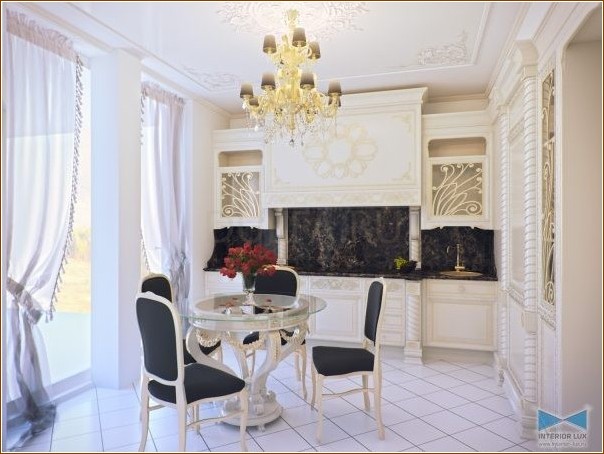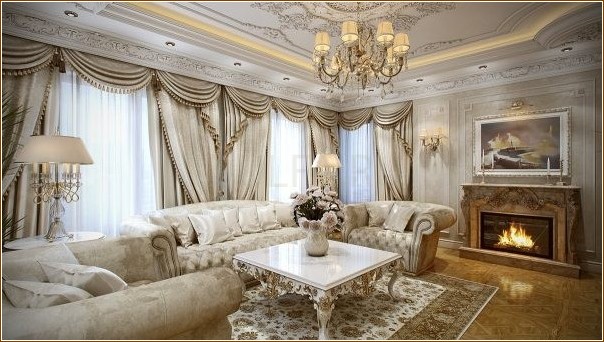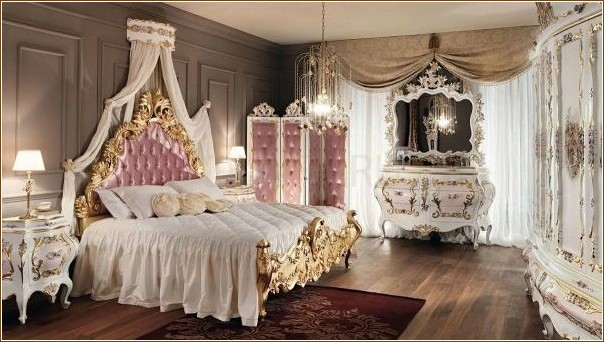 Rococo style in interior design