Thanks to the latest technologies, self-adhesive films have gained popularity again in many areas of activity, but especially in the construction and decoration of residential premises. Also, films are used for partial repairs. This is a great way to bring a little new and unusual flavor to the environment.
Content
one. Advantages
2. Flaws
3. Kinds
4. Installation recommendations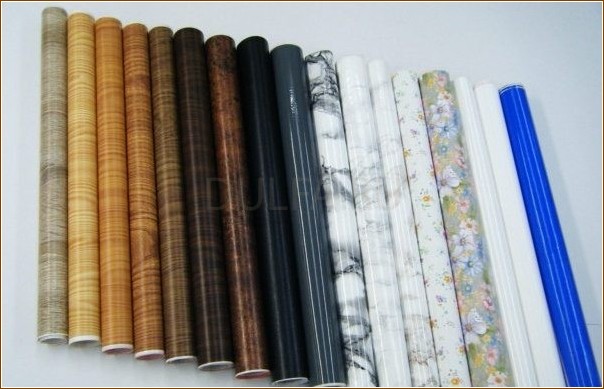 Advantages
Finishing films have many advantages:
affordable prices will make your renovation low-budget
strength and moisture resistance allows the use of the film in the decoration of any type of premises
the gluing process is simple, one specialist is enough
long term of use
easy maintenance, damp cleaning with soapy water is enough.
variety of designs: imitation of natural materials, 3D, glossy, matte, mirror, cork.
Flaws
The disadvantages include painstaking preparatory work to prepare an ideal surface, all irregularities will be visible on the film after installation. Also, the film is "afraid" of high temperatures, so you cannot use it near hot objects.
Kinds
Films are single-layer — it is easier to apply a pattern on the surface of such a material or use other finishing methods, and two-layer films — have a base and a covering layer and are more plastic material.
Distinguish between self-adhesive films and by the method of application:
for rooms with good lighting, use a matte film
for a hallway or other cramped room, a mirror film is suitable
holographic — to create an unusual design
transparent film is used to renovate antiques, since after applying the film, scratches and small cracks are not visually visible, and to strengthen the working surfaces of the countertop and glass.
type "blackboard" decorate children's rooms, which allows the child to draw on the walls, because later such "art" can be easily removed with a sponge.
stained-glass windows and mirrored surfaces of furniture
Satin — fabric self-adhesive wallpaper is used for the manufacture of photo wallpaper and for interior decoration of rooms.
cork wallpaper is used to improve sound insulation and thermal insulation of rooms, they have a longer service life.
Installation recommendations
Before gluing, the work surface must be cleaned of dust and, if there are oily stains, then also from grease with a solution with dishwashing liquid.
Leave wallpaper or film indoors for a while.
Prime the surface.
When cutting off a fragment, you must leave a couple of centimeters in reserve. The excess is easy to cut off with a clerical knife in place.
When pasting rounded surfaces, in order to increase plasticity, you can warm up a section of the film with a hairdryer.
If a bubble remains after pasting, it can be pierced with a fine needle and gently smoothed out
For ease of installation, self-adhesive films are produced in various formats. For large surfaces, you can choose 90 cm rolls. Self-adhesive 450-675 mm is used for furniture. When decorating small parts, a film with a width of 53-106 mm is provided.
The components used in the production of films cannot be called harmless. In order for their operation to be safe, special ingredients are used — stabilizers. As a result, the film does not emit harmful substances and unpleasant odors.
A huge assortment of self-adhesive films produced, ease of use, low cost makes them popular in the world of finishing materials, allows you to realize the most daring design ideas and satisfy the most demanding and practical.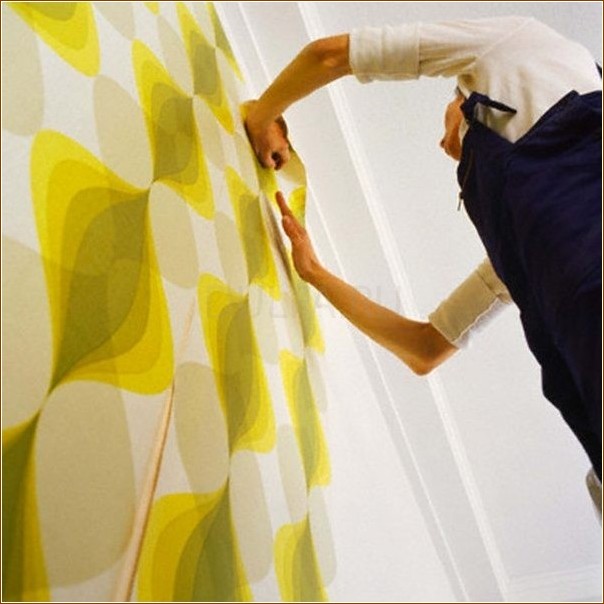 How to update an old kitchen set with self-adhesive foil!