Many designers simply adore open shelves in the interior of a room, but ordinary people do not share this love for some reason, at least such an impression is left by the comments of the Western and domestic population. In fact, this is an excellent solution that has a large number of advantages and not everyone who speaks negatively about open shelves really refuses them.It is on this occasion that we decided to discuss this issue with people, and also learned the opinion of some practicing designers and decided to put an end to this issue once and for all.
Content
one. pros
2. Minuses
3. Design Tips
Oksana Tsymbalova, a practicing designer: —The trend for open shelves among designers speaks for itself, because their efficiency and visual aesthetics will save the room from the heavy look of the cabinet, but on the other hand, such a solution may not always be hygienic and practical.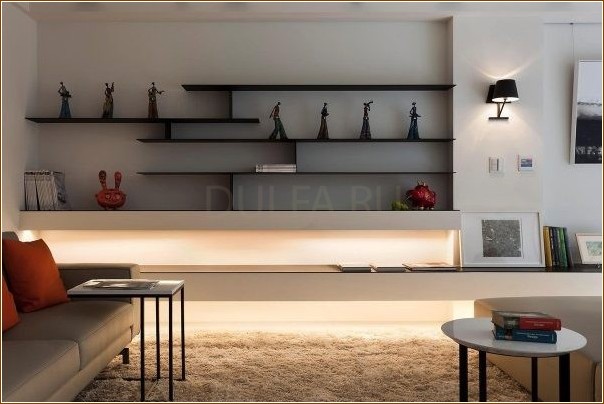 pros
The first thing I want to say in favor of open shelves is that they perfectly free up a lot of space, especially when it comes to a one-room apartment or a studio apartment. Hanging shelves are the best solution for small rooms, with their help you can create more space in the room.The shelves can be of different lengths and depths, depending on the customer's requirements.
Tatyana Kostina, decorator: -Of course, hanging shelves also take up some space in the room, but unlike closed options, they do not "steal" excess space.Obviously, if you make closed shelving, then it will look more brutal, and by adding to this an abundance of dark colors and dark wood, it will be generally lovely.But if you decorate the bookshelves with doors, then the interior will instantly become simply uncomfortable and it will be unpleasant to be in such a room.
Another of the positive aspects of open shelves is that everything lying on them is within seconds of your reach, especially this advantage reveals itself well if the shelves are used to store hygiene products that are used in everyday life or for dishes.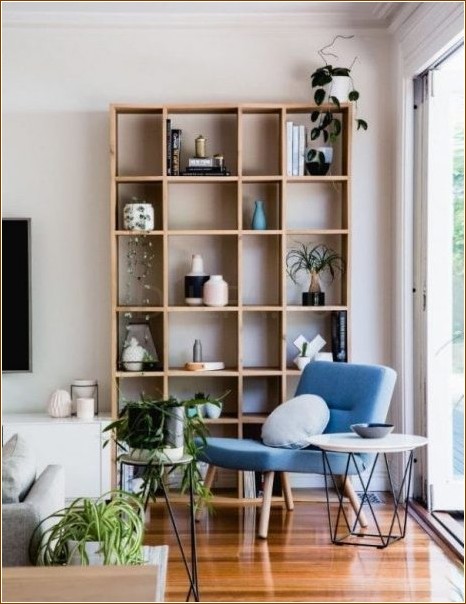 Do not forget about the beautiful appearance of these very shelves.Not only what lies on them can decorate the room, but the shelves themselves are an excellent interior decoration.A huge number of different frames and forms of open shelves, any person can pick up individually for themselves.
Tatyana Kostina, decorator: — The shelves will look best in the kitchen, where there is an opportunity to put decorative dishes, vases or anything else on them that will attract the attention of guests and residents of the house.It is especially good if your kitchen has cold colors.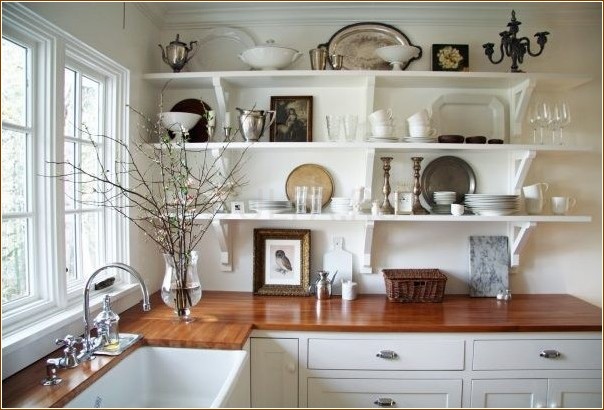 Minuses
Open shelves often collect tons of dust on themselves and therefore they need careful care, they need regular cleaning, but not everyone has the time and desire to take up cleaning often, so this is a disadvantage.
The second drawback immediately follows from the first drawback, because if your shelves are wiped daily, then you need to clean the rest of the room also daily, so that the room has a neat and clean look.Of course, if you are a perfectionist, then it will be a pleasure to put books on the shelves, but not all people like this activity.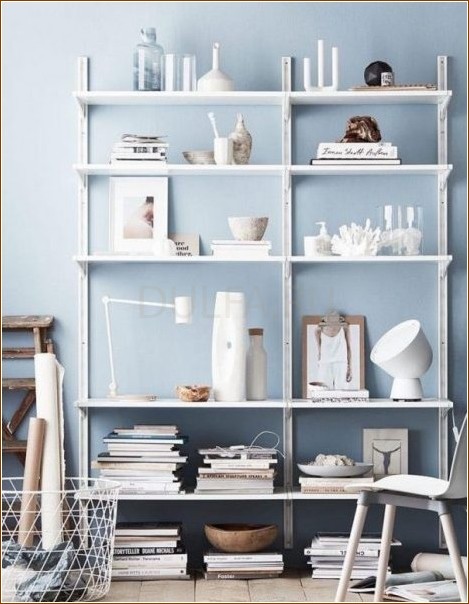 Obviously, books, dishes and other little things are ideal for being on open shelves, but you cannot store something large there due to the small dimensions of the shelves themselves and their often low carrying capacity.
Stepan Bugaev, interior designer: — By equipping your house with open shelves, you create a comfortable and informal atmosphere, thereby creating your own style.Now minimalism is very popular and at the same time it is popular to display various expensive or simply interesting things on display.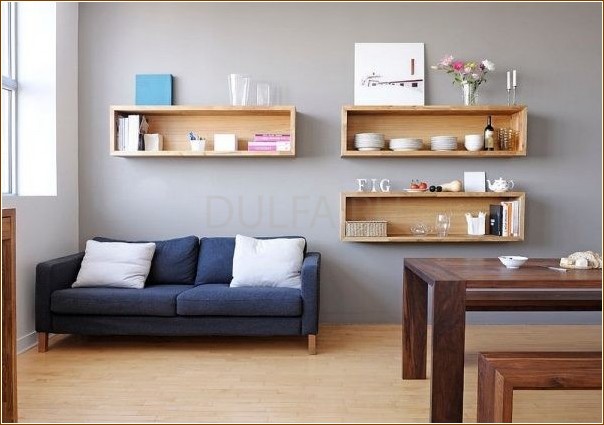 Design Tips
Here are some tips from Oksana Tsymbalova:
When choosing such shelves, it is best if the wall behind you has a solid color;
When placing shelves in the kitchen, do not put a service there, it must be washed often, and being in an open space will aggravate this process.
Techniques from Stepan Bugaev:
Mix and match styles, hanging shelves can complement a large wardrobe in your home.
Do not clutter up the free space with heavy structures that hang over your head.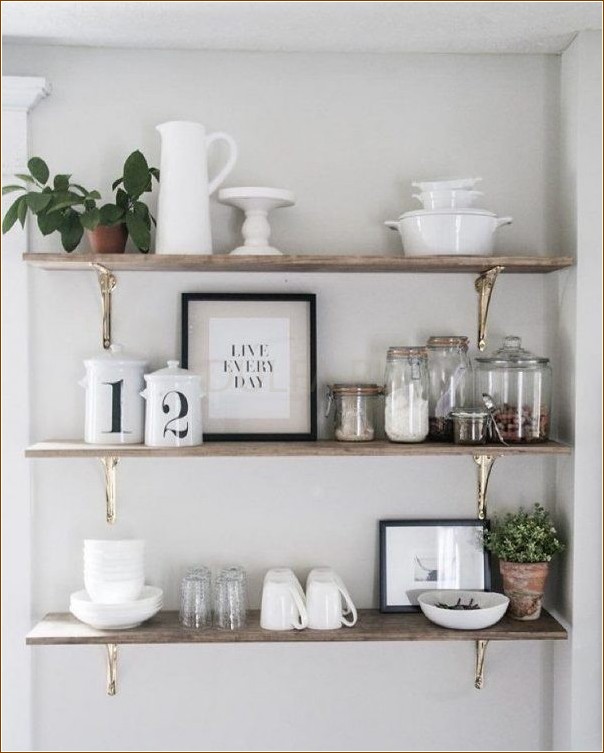 Open shelves in the kitchen: yes or no?! 6+