Recently, exclusively summer interiors have become very popular in our country, which allow you to fill a room with summer freshness and bright sun in a matter of minutes, even if the weather is constantly cloudy outside. Thanks to this interior, the room will always have its own refined and cheerful atmosphere of joy and fun, which will make you feel fun and carefree.
Content
one. Yellow bedroom
2. Sea style
3. Summer style kitchen
But all this can be achieved only if all the ratios of interior colors are timely and competently selected. If you arrange everything tasteless and meaningless, then in the end you will not get a summer interior, but just a set of bright shades that do not go well with each other.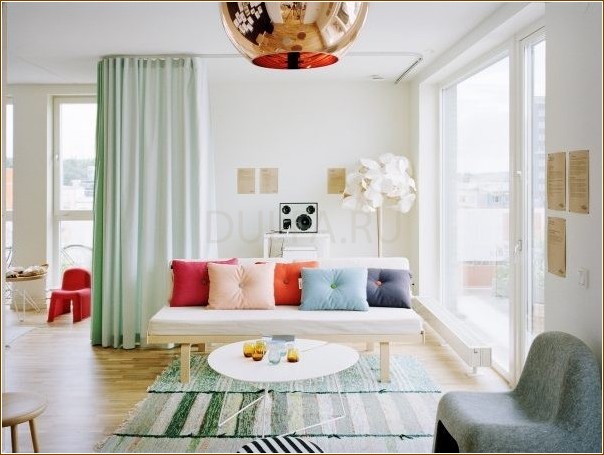 Yellow bedroom
Yellow is the color of the sun, so it will be advisable to use it specifically for decorating a bedroom. After all, it will be so nice to wake up every morning and see bright sunlight around you, even if artificially created, and not the gloomy weather outside the window. It will be fun and easy to wake up with a bright combination of yellow shades.
To decorate a bedroom, you can take several yellow shades at once. For the bedspread, you can use darker tones, which will allow you to get a harmonious combination with the lighter shades of yellow, which we use to design light curtains. Blackout curtains for sunny interiors are never used, since notes of natural light must penetrate the room anyway. If in addition to the bed there is a sofa or an armchair in the room, then it must be bright and stand only at the behest of the window. In this case, it will seem that the sun is illuminating it from the window and the bright yellow color is constantly present in the interior.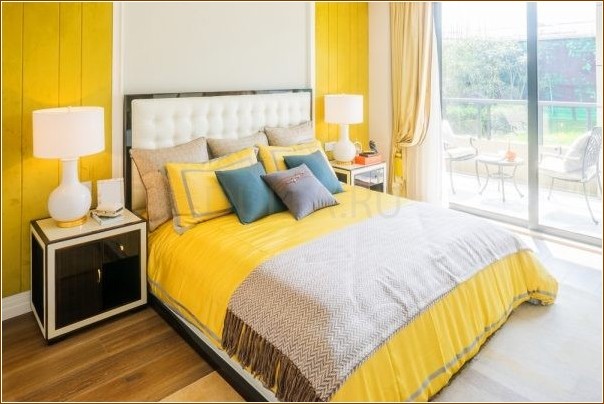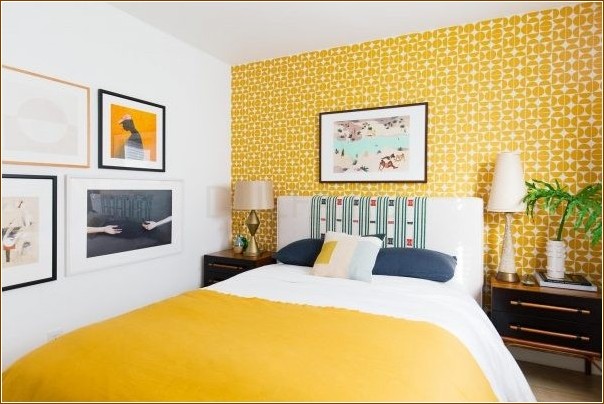 Sea style
The so-called maritime style is no less popular. This is a competent combination of white colors with blue shades. Here it will be appropriate to decorate the walls in blue tones so that they resemble the color of the sea surface. As you remember, we only use light curtains or tulle. They must be chosen in white tones, and it is best to choose snow-white options. In this case, it will be possible to create the illusion that clouds also appear against the background of the sea wave.
This style is very suitable for decorating a living room. Since this is the room in which a large number of people will constantly gather. Accordingly, the room should seem more spacious and bright. And best of all, only a marine style can cope with such a task. Of course, we shouldn't forget about textiles either. After all, there is this living room, then there will definitely be soft armchairs or sofas. The material for their upholstery does not really matter. It can be anything but leather. After all, sofas decorated with leather look very rough and knocked down, and this is for a summer marine interior, well, it just doesn't fit.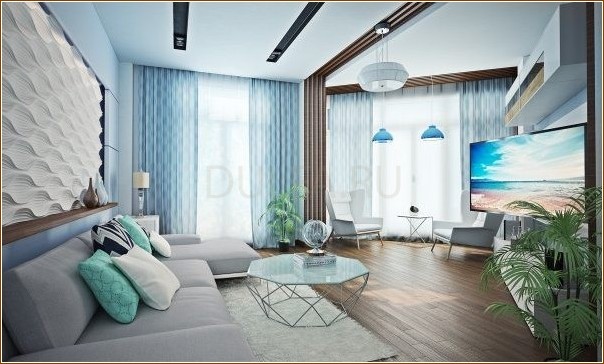 Summer style kitchen
Here you can again use yellow colors for the facade of the kitchen unit, while the work surface will be decorated in a blue style. It can be vinyl or tile. This does not play a special role. The main thing is to choose the right tones that can not only be beautifully combined with each other, but also harmoniously complement the sophistication and dimensions of the room.
It will not be superfluous to add bright prints to the kitchen. It can be meadow flowers or beautiful berries and fruits. Such stickers can be applied to the tiles, or you can buy a special tulle, which is already decorated beautifully and elegantly. Little things like that always help complete the big picture.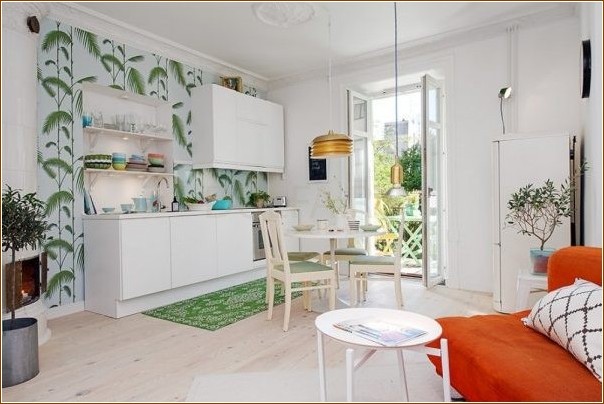 10 modern solutions for a STYLISH APARTMENT. Apartment interior design 2020