Each apartment has books, decoration items, art elements and just small knick-knacks. All this must be located somewhere. Of course, the days when it was possible to clutter up a room with massive sideboards with glass have already passed. Today, open interiors are in vogue, so you should definitely listen to this and think about how you yourself can diversify the style of the room and make a lot of open space for various objects.
Content
one. Sculptural shelves
2. Corner shelves
3. Showcase shelf
An excellent solution to this problem can be hanging shelves, which are placed on the walls in absolutely any part of the room. But by themselves, these shelves can be quite varied. You need to choose one or several options that can best fit into the interior and emphasize the style and personality of a particular project.
Sculptural shelves
This type of shelves entered the modern design style not long ago, so many, even professional designers have not yet had time to figure out how, where and in what quantities it is possible to distribute shelves around the room.
The sculptural shelves are quite an interesting innovation. In fact, this is an ordinary shelf, but with an unusual decoration. If the entire shelf is flat, then one part of it can be higher or lower than the main space, which allows you to perceive spatial objects in the interior in a completely different way. The beauty of these shelves is in their simplicity. Of course, you can buy ready-made options, but in most cases, people try to make them with their own hands. Moreover, even old boards and just improvised materials will fit perfectly as materials.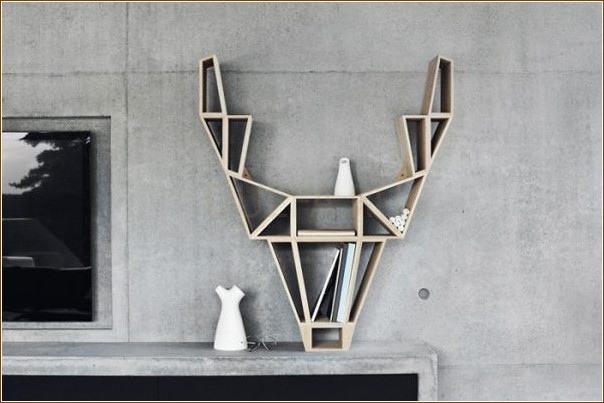 Corner shelves
But this version of the shelves is considered the most modern and interesting. Moreover, such shelves can safely boast that they are quite roomy and spacious, while they do not take up much space in the room. All this adds up exclusively visually and due to the fact that almost none of the designers ever uses the corners in the rooms.
Corner shelves can also be purchased, but it couldn't be easier to assemble it yourself. This is where boards come in handy, even from trade pallets. It is only necessary to fix the bases with a punch in the form of small and almost invisible slats, which will hold the main structure and the mass of objects on them.
Corner shelves are very suitable for storing antiques and ordinary books. The color and selected materials can be completely varied. In most cases, everyone is repelled only by the particular style in which a particular room is decorated.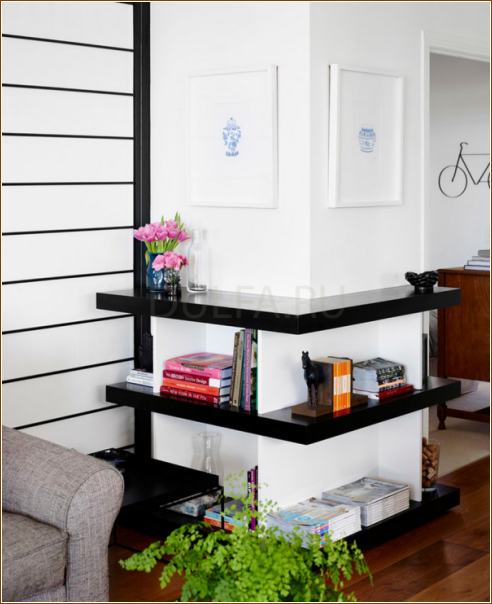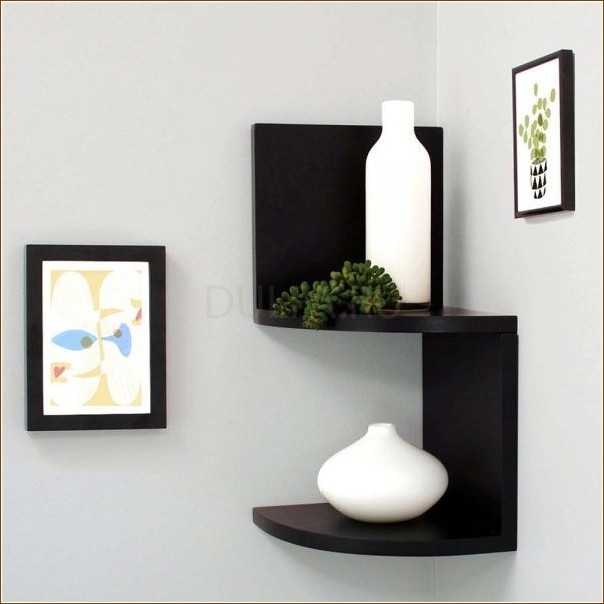 Showcase shelf
Another newfangled trend is the shelf, which is designed like a showcase. In fact, it is a rectangular frame, where the long side is often vertical, and the short parts are horizontal. But here you can change everything, since it depends on whether the kick of the item will be located there.
In the frame, you can place the required number of shelves, on which, in fact, there will be various little things that have nowhere to put, or vice versa, you want to put them on public display. As a fastener, you can use the most ordinary cable or braided rope, which by the way can significantly complement and decorate a fairly large number of existing design styles. In the center of the cable, you can make a loop in which a special mount will be located, but you can do without it. All this is hung on a special support, which is pre-mounted in the wall at the desired height, taking into account the length of the entire structure.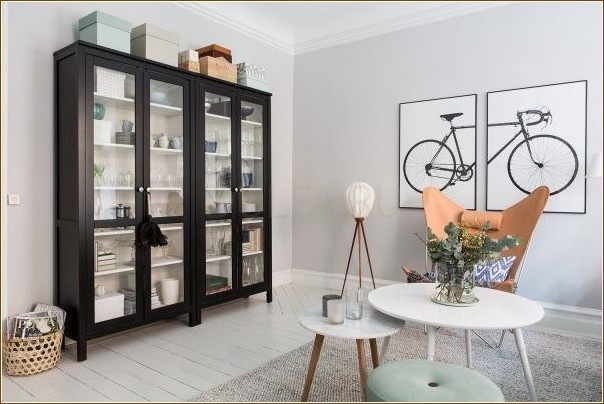 Shelves on the wall. Unusual design ideas