The question of whether it is necessary to ennoble the adjoining territory definitely requires an affirmative answer. After all, if the territory is neat, then this is already half the success. All guests will see that you are good hosts and that you care about how your site looks. In addition, it is also necessary for their practical considerations. The paved adjoining area will protect the yard from dirt in rainy weather. On such a surface, sun loungers, swings or other attributes of a summer cottage will look good.
The choice of materials is now large. Each of them has both its own advantages and disadvantages. Therefore, it makes sense to learn about them better and make a choice.
Nowadays, rubber tiles are gaining popularity, which are used to cover the local area. This material is practical and easy to install. If it suits you, then you can also use it for a playground, to create paths. It will turn out to be a very practical and harmonious combination.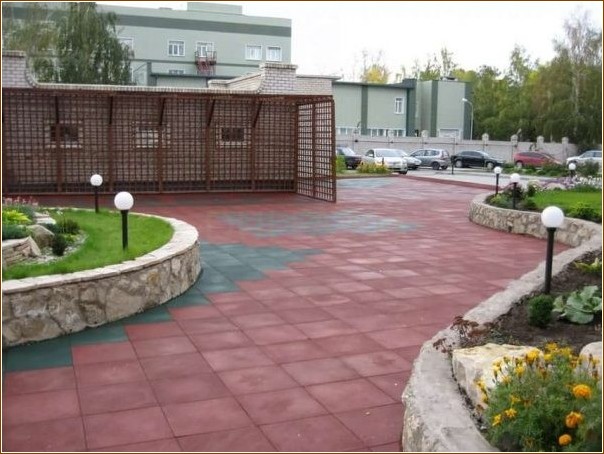 The big plus of this material is its durability. Such a coating will withstand even if you drive a car on it. And if you just drop some object, a bucket or garden tools on it, the surface will remain safe and sound.
This coating will serve you faithfully for many years. At the same time, it practically does not lose its aesthetic qualities. The color remains the same, and the sun does not melt such tiles, unlike asphalt.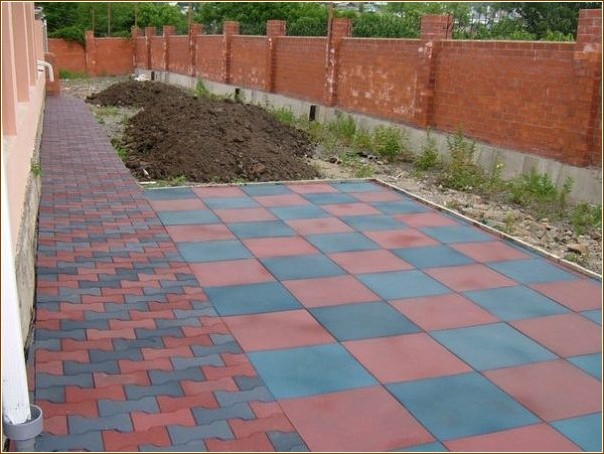 The next plus is that the surface is safe from the point of view of injury. It is springy, which means that even if you fall, the risk of injury will be minimal. This proves once again that such a coating can be used in playgrounds.
Another advantage of rubber tiles is that they can be installed on their own, without the help of specialists. Tile installation is quite simple.
Of course, you can't do without flaws either. And the fattest disadvantage of such a tile is flammability. Therefore, a fire should not be made near such a surface. And in the country you often need to do this.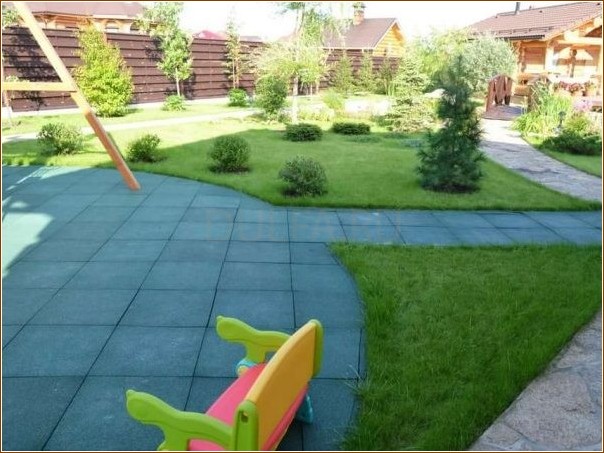 A good option for a summer residence is a natural lawn. Indeed, after all, you are at your summer cottage to enjoy nature. And you get tired of stone, asphalt and tiles in the city. In addition, the lawn looks very neat and makes the site ennobled.
However, in order for it to really perform all these functions, you need to know about some rules. Before planting a lawn, the soil must be prepared, loosened and leveled. Consider the choice of seeds carefully, the lawn must be very resistant to trampling. You will also have to buy a lawn mower, because the lawn will need to be mowed regularly to maintain aesthetic beauty and attractiveness. Otherwise, there will be no question of any accuracy. It starts to grow like a field.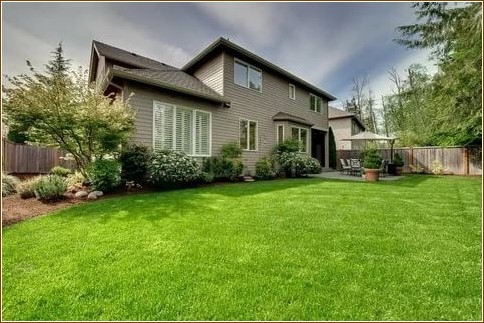 An alternative to natural turf is artificial turf. With this finish, you don't have to worry about grooming, watering, weeding and trimming. It looks very beautiful, it does not fade in the sun, it can be swept or washed if necessary.
But he is also not devoid of shortcomings. Such a coating heats up in the sun, so on a hot day you cannot walk on it barefoot and lie on it. In addition, the safety for the body of synthetic materials from which it is made has not yet been proven.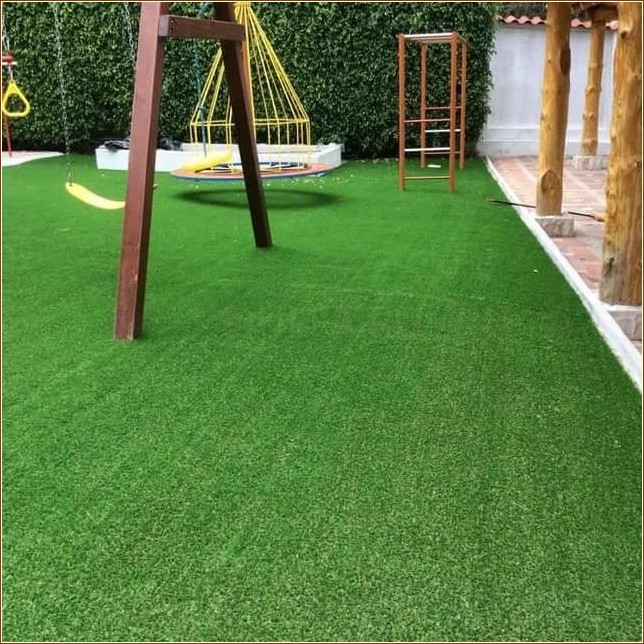 It is very easy to pave the local area with pebbles or rubble. You just need to buy it and scatter it in the designated places. But such a coating is not very convenient to care for. It is impossible to sweep it. Over time, it is trampled into the ground. And weeding weeds among the stones is also problematic.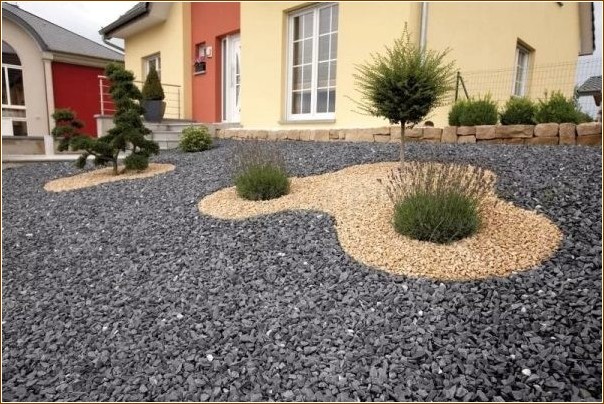 How quickly can you improve the local area or personal plot. Simple and beautiful…