For five years now, an amazing color has not been giving up its positions, which is chosen over and over again even by real fashionistas.
Content
one. Sage in the interior
2. Sage color in the bathroom
3. Kitchen and sage
4. Bedroom in sage tones
5. Living room
It's a sage shade. Representatives of the Pantone Color Institute chose Desert Sage as one of the colors of the 16th year. Since then, everyone has loved this tone so much that it will not leave the pages of fashion catalogs, no matter how new fashionable shades crowd it.
one. This chic noble shade of gray with a greenish tint gives a sense of peace in the soul. Cool color is associated in the minds of people with nobility and wisdom, maturity and expensive beauty. It is not surprising that the name of the color translates as both sage and sage.
2. The delicacy of this neutral color is so calm and self-sufficient that it can even be used solo, but in combination with other tones it reveals them from an unexpected side, emphasizes beauty and creates unique and desirable combinations.
3. The sage shade can be used in several degrees of brightness, from light to deep dark, this gives an additional margin of creative possibilities. Expressive and strong, the sage color does not put pressure on the psyche, rather setting it up for a meditative or working mood.
4. All couturiers are simply in love with these shades, sage is an alternative to the too unambiguous khaki, it gives a touch of noble elegance to even the most simple models. Most likely, they will keep their promises and bring sage color to the top shades in 2020.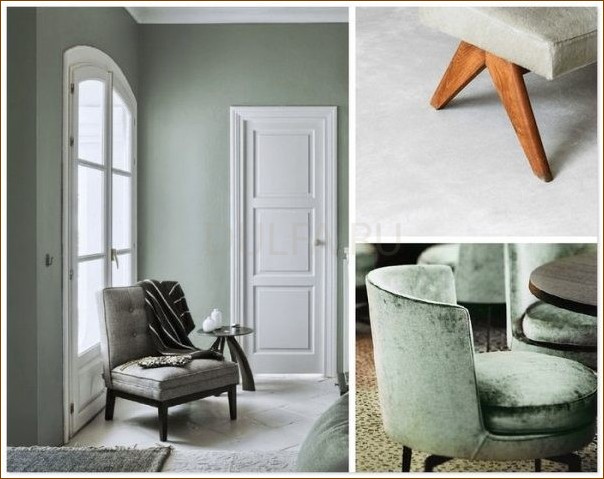 Sage in the interior
Interior designers are ahead of the couturier in their delight: the color of sage really creates a sophisticated atmosphere, reminiscent of nature, but without a touch of Peisan simplicity. This is freshness and a feeling of joy, a feeling of inner relaxation, as if in the mountains, where a bluish haze is saturated with the scent of herbs and flowering plants.
The versatility of sage color suits any space from the study to the kitchen. But even if you use it with accents — cushions or interspersed with tiles, it will still qualify for the main role and will not get lost.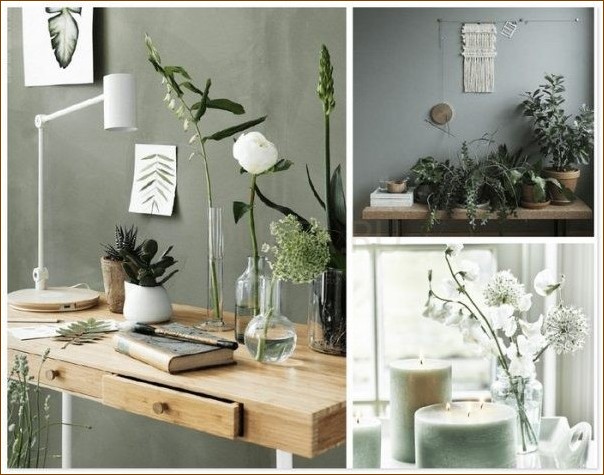 Sage color in the bathroom
The sage color will give the room the style of a yoga salon, spa or dental clinic, there will be a feeling of high cost and self-love. You can use it both in fragments and paint over the entire walls. You can even start with bath towels and a toothbrush cup: the view will change instantly.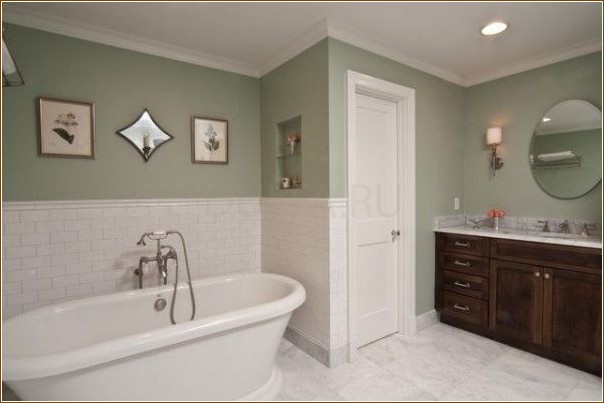 Kitchen and sage
This pair is ideal: it is in the kitchen where the family comes together that sage will create a peaceful atmosphere without fuss. Leapfrog will stop, as if the time has come to drink tea forever and have cozy friendly conversations. The endless rush and rush will begin later, but while the tea is still hot…
Provence cuisine, country cuisine will be as refined as the intricate forms of Rococo.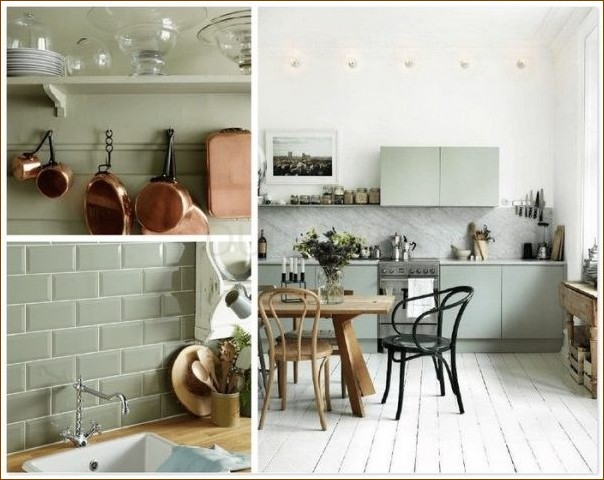 Bedroom in sage tones
Sleep well and wake up easily in the morning — that's what sage color is for. They can be used to decorate walls and use when choosing linen. He will not be obtrusive.
Tip: if the sage color is not used pointwise, but on all surfaces, it is better to choose either the lightest diluted or the darkest shades. A bright tone will cast greenish highlights on faces, so spouses will not appear attractive to each other.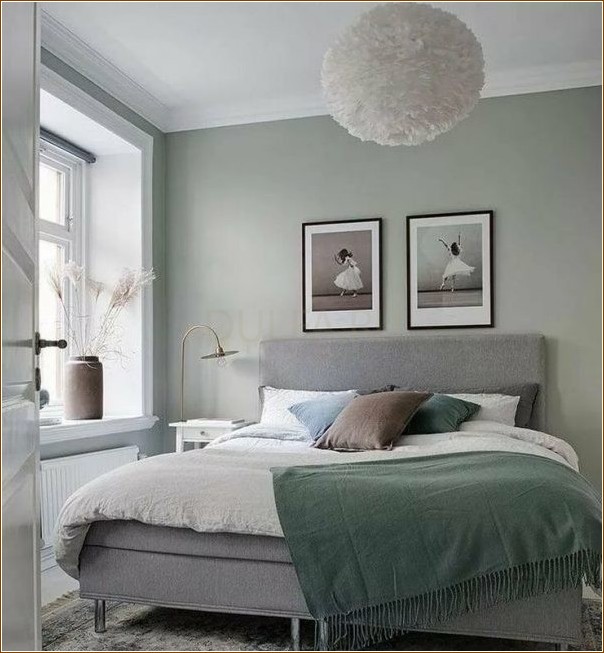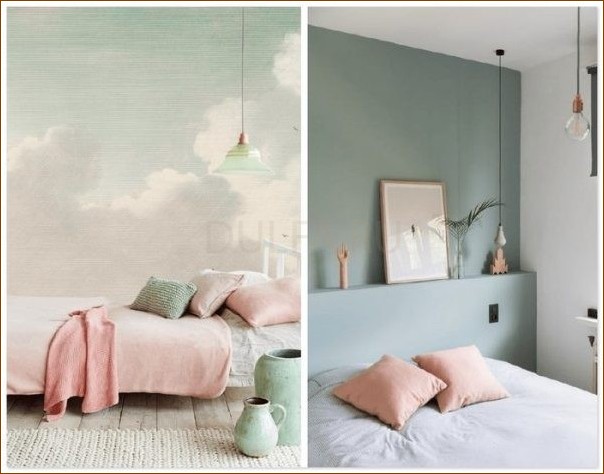 Living room
Philosophical and brooding, in the living room sage turns into a foppish hue. The interior becomes glossy and expensive. In combination with white, a cool atmosphere appears, but a combination with warm natural colors seems to send guests to the colors of southern resorts.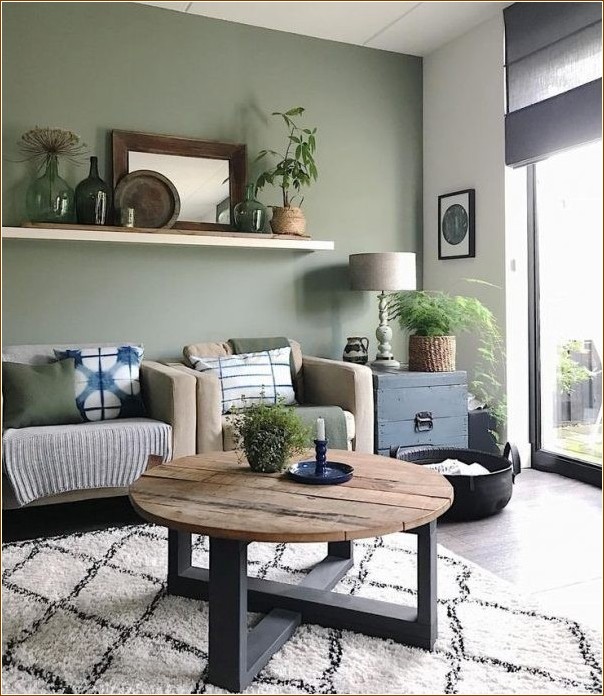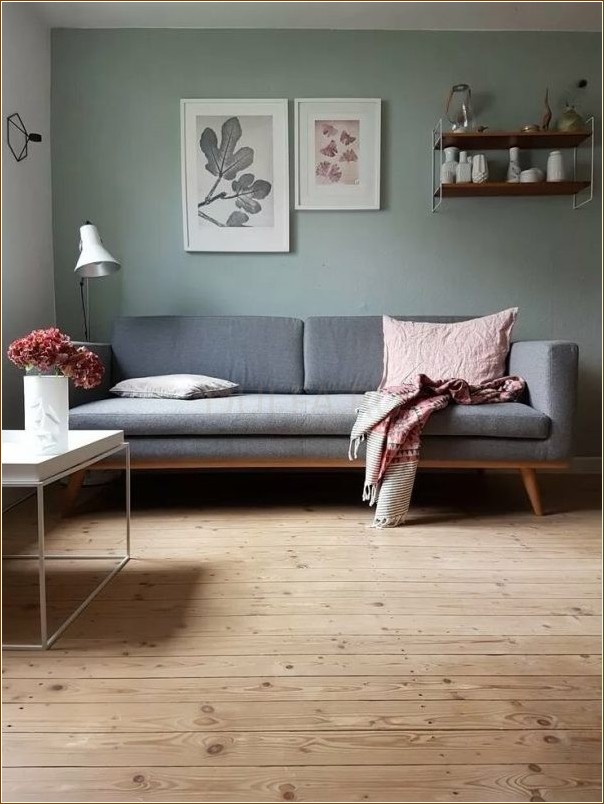 All-rounder sage is really appropriate everywhere and attracts attention. Its particular value is the ability to combine with almost any shade of the color wheel.
GREEN | Green walls, green accents | What shade to choose?