Now that we spend a lot of time at home, it's time to get creative. You can make such crafts with your own hands that will give your interior freshness or simply decorate it. In our article we will tell you about such homemade products that will not require a lot of time and material from you.
Small vertical garden can be created. For such a garden, you will need to make several pots of the same size. To make them, you need to purchase a wooden bar. It should be about 13 by 13 centimeters, and 140 centimeters will be enough in length. In addition, prepare wood glue, a ruler, a pencil, sandpaper, a hacksaw, and picture mounts.
Next, you will need to measure with a ruler and pencil the places where you need to saw the timber. You should get 8 10-centimeter segments and 4 bars of 12 centimeters each. After the details have been prepared, you need to clean them with sandpaper. The ends of the timber do not need to be cleaned. Picture mounts must be installed on a long bar. In this case, you should retreat from the edges by 2 centimeters. After that, we connect all the elements with glue, we get a hollow cube. And this one will remain attached to the wall. Plants are then placed in it. You need to make several such cubes.
Surely everyone has white china. Isn't it a bit boring? So make it bright and unusual. To do this, you will need cling film, scotch tape, paint designed for working with porcelain, plates and a brush.
Having covered the surface on which we will create, we begin to work. First, cover half of the plate with cling film. To make the drawing neat, fix the cling film with scotch tape. Next, we begin with a brush to apply chaotic patterns on the surface of the plate. You can use a toothbrush instead of a brush. Use it to spray drops of paint, do not stop the flight of imagination.
After completing the drawing, you need to carefully remove the cling film from the plate, and then put it in the oven. How long the plate should last in the oven depends on the paint. Read the instructions. After the paint has dried, remove the plates from the oven and enjoy the result.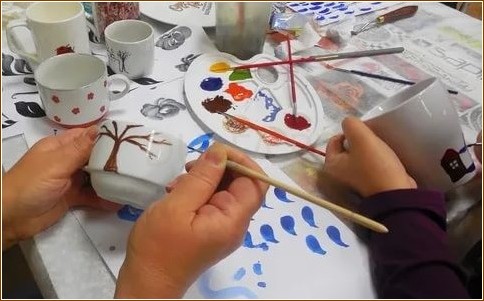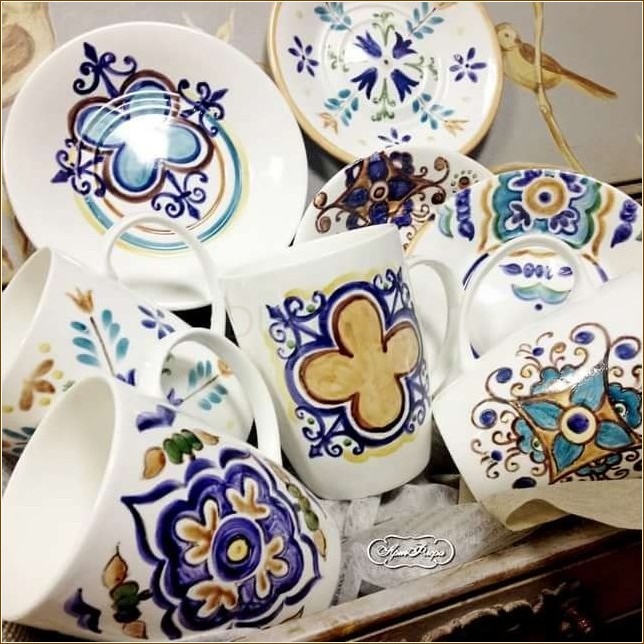 Herbariums are back in fashion. And we will tell you how to make a herbarium that will not be hidden in a thick album, but will become an interior decoration. To make it, you will need flowers, glass with a frame, scissors, glue, try to find transparent, paper towels and a book.
After picking up the flowers that you really like, cut them off, remove the leaves. Then place the flowers on a paper towel so that they are at a distance from each other. After that, another paper towel is placed on the flowers, and this structure is placed between the pages of a thick book. It is advisable to choose a book that is not the most valuable for you, since there is a possibility that the juice from plants will seep onto its pages.
After that, we forget about our flowers for a while. Usually a week is enough for the flowers to dry. But maybe a little more. Once the flowers are dry, arrange them as you wish on the glass and secure with clear glue. Next, install the glass from the back side and place it in the frame. Here is a beautiful herbarium ready.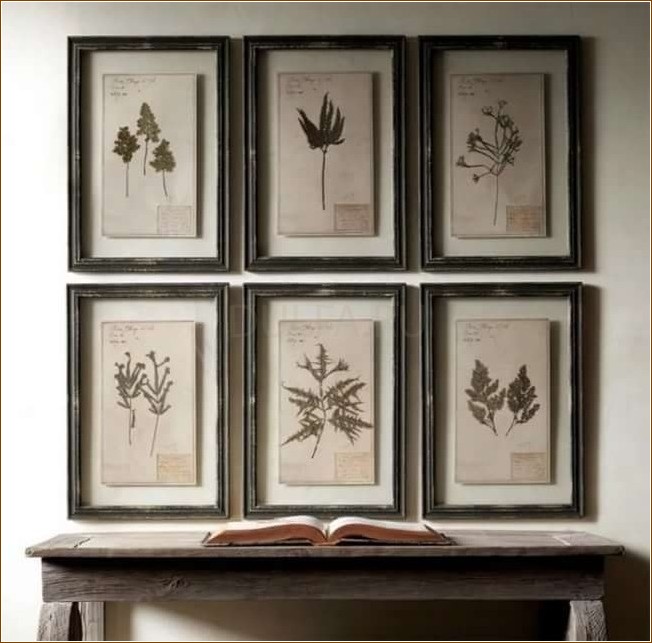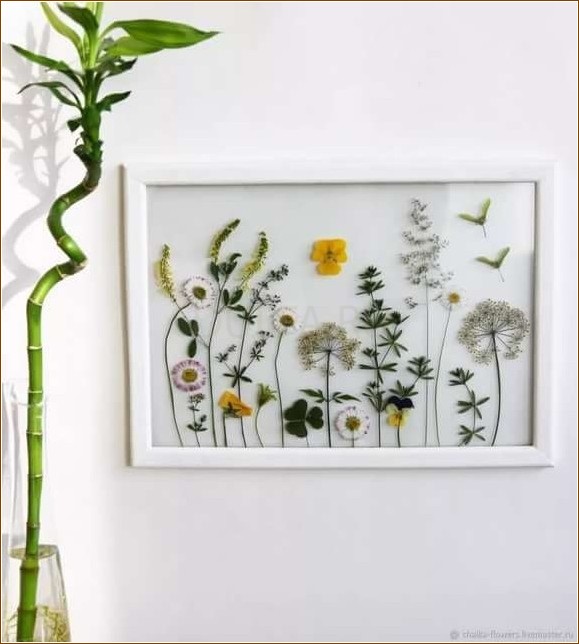 You can paint without paints. There is an interesting technique. For such a pattern you will need flowers, thick paper and a hammer. You just need to take bright flowers, put them on paper, preferably even cardboard. Then, using a hammer, you need to strongly imprint the plants into the paper, and then remove the remnants.
5 AMAZING DIY HOMES!