When arranging the interior, it is difficult to avoid mistakes that will bring discord into the overall picture. In order not to face such a phenomenon, it is recommended that you familiarize yourself with a dozen modern trends in a fashionable interior.
Content
one. Mirrors
2. Coffee table
3. Carriage coupler
4. Rack
5. Art Deco dresser
6. Unique armchairs with "ears"
7. Chairs in trendy art deco style
eight. Blue color
9. Black item
10. Non-ferrous metals in the interior
Italian-made furniture from the leading Philipp Selva brand will be an excellent solution for home decoration. It skillfully combines nobility, elegance, and restraint of style.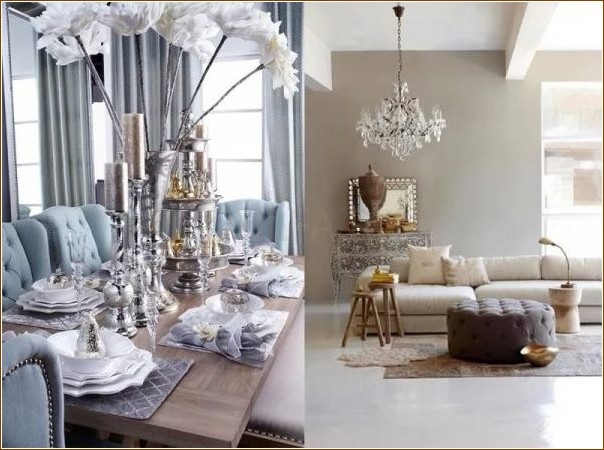 Mirrors
Don't stop at just one mirror in the room. They can be used from 2 to infinity. Due to this attribute, you can give the room spaciousness, make it more festive and beautiful. There are no clear notes on the use of mirrors. They can be framed or not, hung on the walls chaotically or strictly in one line.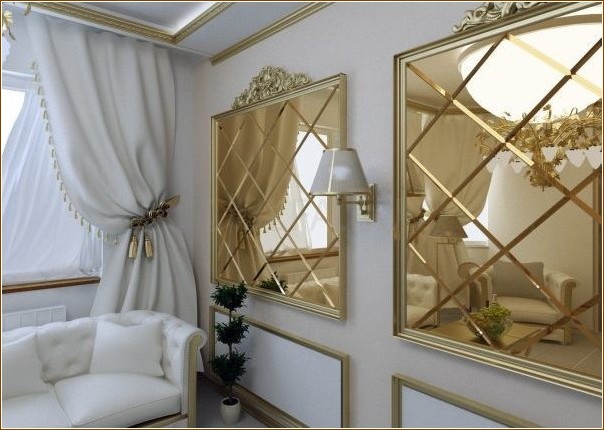 Coffee table
Several coffee tables can be used in the interior at once. They can be similar in style, but different in size or height. The decision of the tables of the same size is encouraged, but they should be different in color.
All this will allow not only to update the interior, but also to make the space more functional. It will not be difficult to dilute the familiar picture if you move the tables to other places in the room from time to time. The design will sparkle with completely different notes.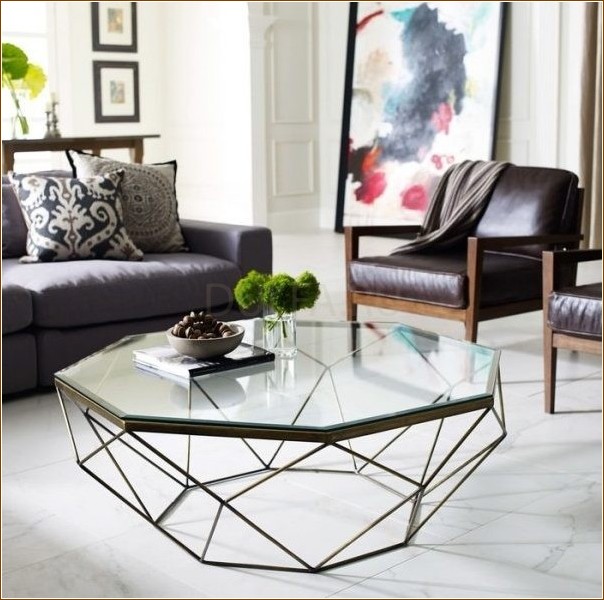 Carriage coupler
This attribute of the interior does not give up its fashionable positions since the 19th century. It adds luxury to even the simplest furniture.It often decorates upholstery or headboard.
The carriage coupler perfectly combines tradition and new trends, allowing you to add a touch of discreet luxury to the interior.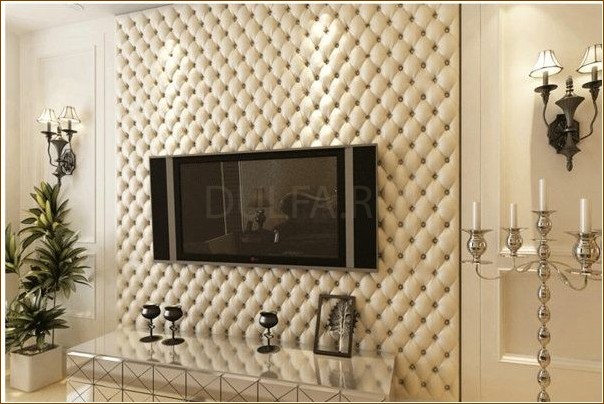 Rack
For a long time already, tall racks have passed from the category of simple furniture for storing things into a decor item that can give freedom and relaxation to the atmosphere. Place items that will catch your eye on the shelf. It is possible that you can turn a simple shelving into a real art object that will not be left without the attention of guests.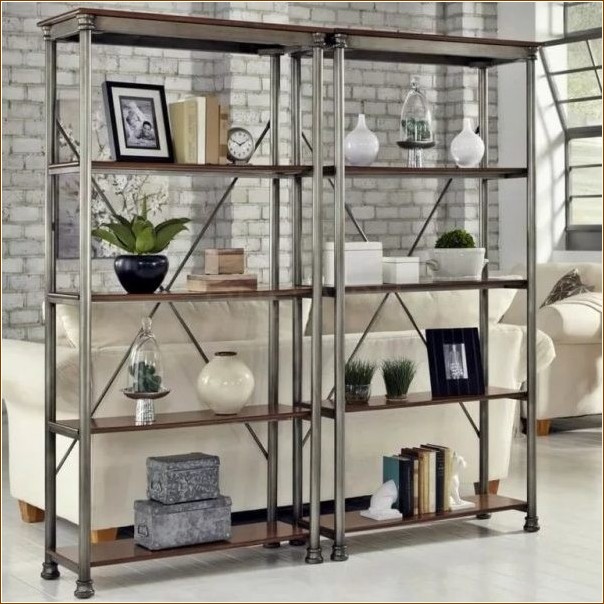 Art Deco dresser
Chinese and ethnic details are no less in demand when arranging a modern interior. It is recommended to consider a discreet Chinese chest of drawers as an option for furnishing the interior. Such furniture looks good, giving the atmosphere of mystery and uniqueness.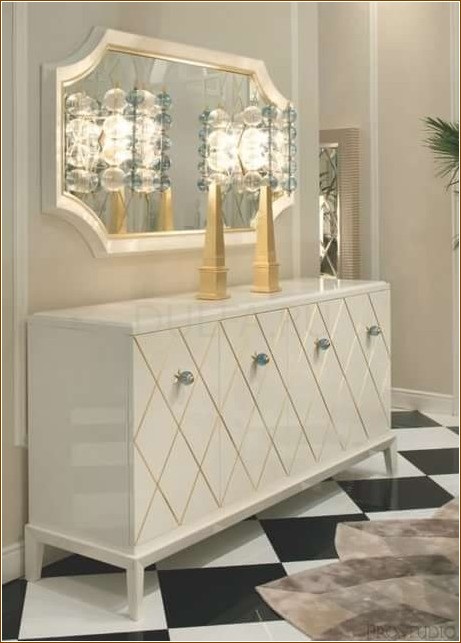 Unique armchairs with "ears"
This version of the armchairs has become a favorite of many designers. All hunters of unique furniture strive to equip a similar interior. This is a very convenient solution. Furniture ideally promotes relaxation and secluded leisure. Just looking at the shape of the chair, you can understand that the owner of the house has very good taste.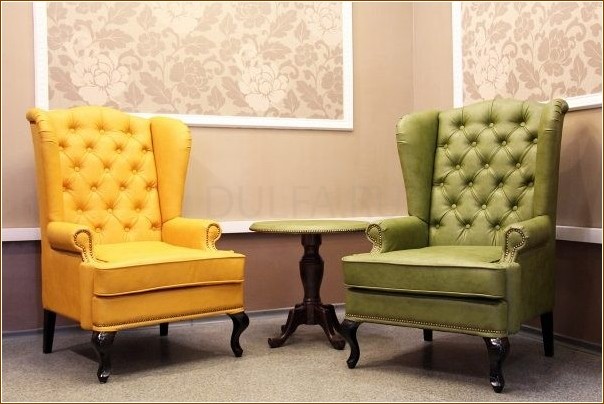 Chairs in trendy art deco style
Each interior should not only correspond to fashion trends, be beautiful and unique, but also practical. For this reason, designers are advised to pay attention to the chairs in the art deco style. They are distinguished by clear geometric shapes, restrained color schemes that emphasize their belonging to the upper class. They are also very comfortable to sit on.
Blue color
Dark blue should still be in vogue. You can use it in the upholstery of upholstered furniture.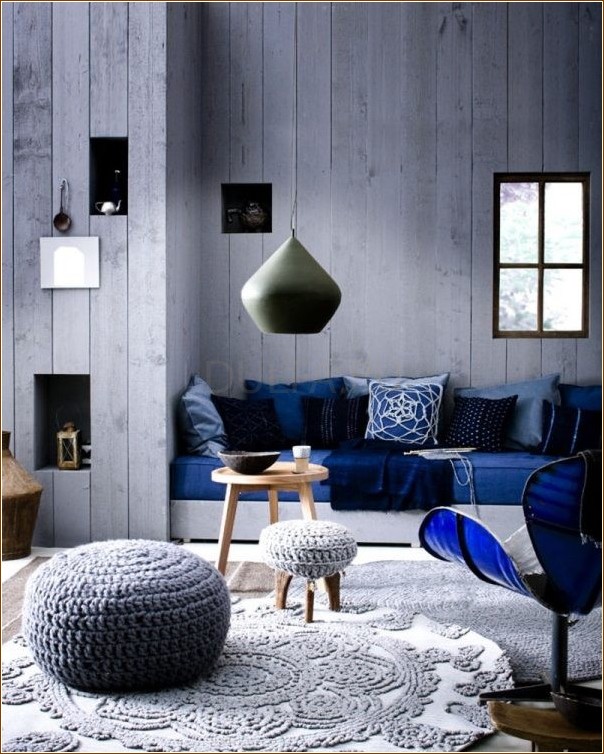 Black item
One of the items in black must be present in a fashionable interior design. It can be a table with a glossy surface and an unusual shape. Such a detail well emphasizes the status and delicate taste of the owners.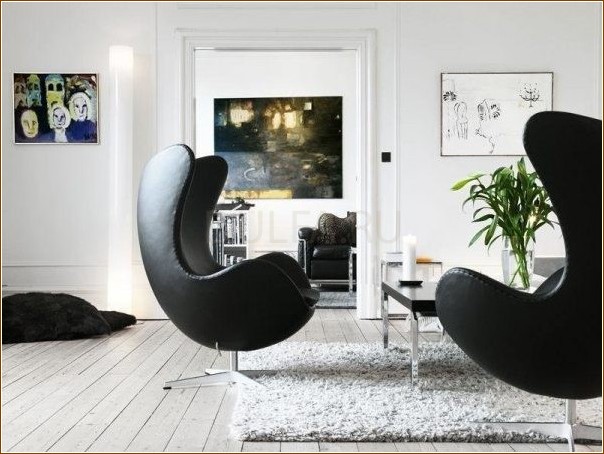 Non-ferrous metals in the interior
You can use objects made of non-ferrous metals in the design. Brass is often used by fashion designers, both in Russia and abroad. These can be brass lamps or some other accessories, furniture handles and legs. Even a small detail made of non-ferrous metal will bring a mono-interior to life, giving it shine.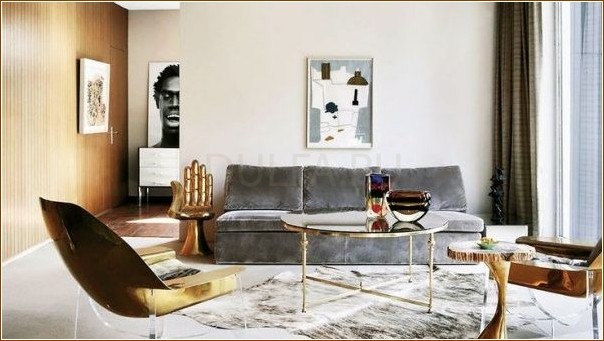 8 INTERIOR TRENDS that will be wildly popular in 2022 — 2023