Of course, professional design requires specialized knowledge and skills. In addition, you need to have some creative talent. Nevertheless, modern opportunities allow you not to spend money on the services of designers, but to do this work yourself.
Content
one. Roomstyler
2. iKEA Kitchen Planner
3. Home styler
4. Floorplanner
5. Roomle
6. Planner 5D
In particular, it is possible to use special programs that have all the necessary capabilities and tools for room design. A distinctive feature of the programs listed below is also accessibility for people without training, much of this software is intuitive.
Roomstyler
In order to start using this program, you will need to register, or check in through the social network Facebook. Ideally, knowledge of English will help, but the intuitive interface allows those who do not know this language to use the program with ease. An interesting feature is that in addition to the program itself, Roomstyler is also a kind of social network that unites novice designers with professionals and generally creates a community of people who independently develop various projects.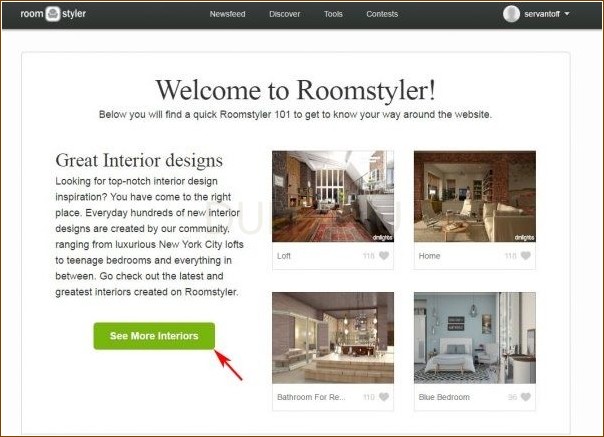 iKEA Kitchen Planner
A fairly simple program created under the auspices of a global brand. Kitchenplanner only offers dining and kitchen filling. In addition, there are restrictions on the very content of the design project.
It is clear that only furniture and other elements from IKEA are offered. Nevertheless, if you are going to shop in this hypermarket, it is quite convenient to see the design and calculate the budget.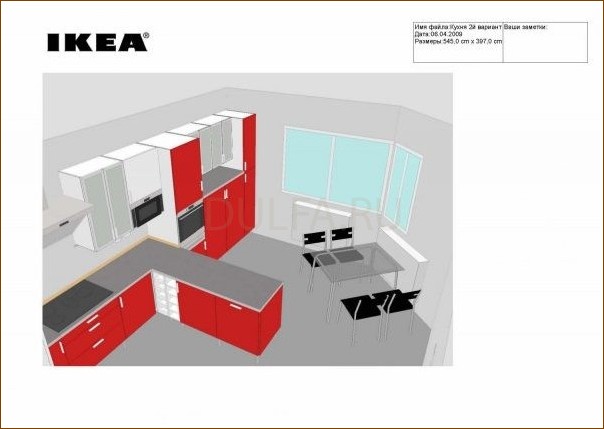 Home styler
The creator of this software is Autodesk, which is also known for AutoCAD and 3DS Max, that is, software that requires long training before use. Homestyler in this sense is much more convenient, as it allows you to create your own design projects without any preparation.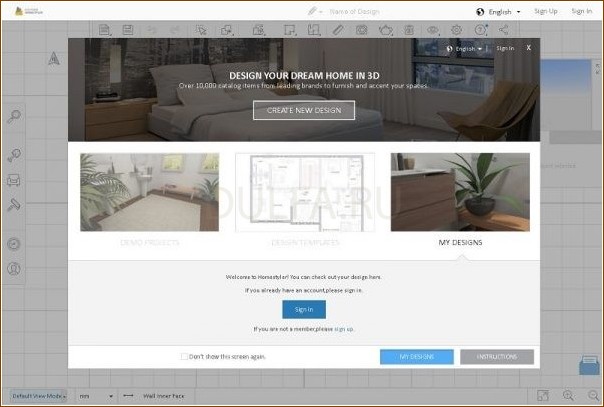 Floorplanner
You will also need to register or log in using a Google account. In general, the program is very ambitious and allows you to design not only an apartment, but also multi-storey buildings. However, some functions are available only in the paid version.
If you use publicly available software tools, then there are also a lot of opportunities that will help you to create a project. Especially if you want to make your own house or for example a penthouse.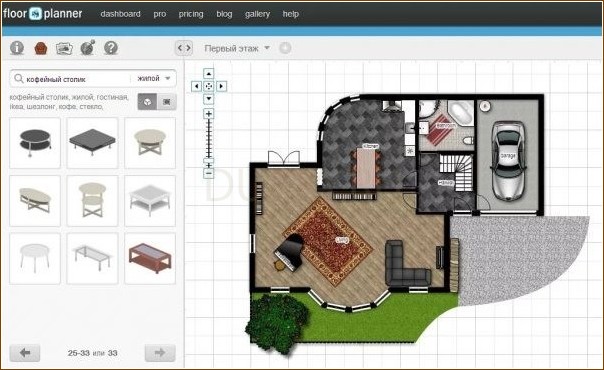 Roomle
An intuitive online service that offers a lot of ready-made templates, as well as the ability to carry out independent projects using photos of your home.
Of course, the visualization quality, when compared with the previous versions, is not at the highest level. Nevertheless, this software deserves attention.
By the way, the program is a bit like the Sims game in connection with the little man who is given the opportunity to walk through the created house.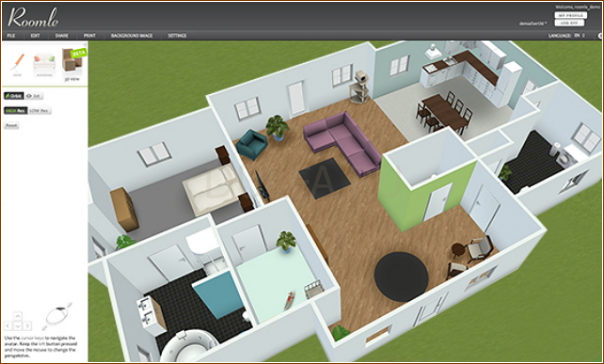 Planner 5D
Completely Russian development, which is developing quite actively. The creators promise to add a lot of interesting things in the coming years, in particular, to increase the number of templates, supplement the catalog and add interesting projects.
The disadvantage, of course, is the paid version (there is also a free one, but with limited functionality), but access for 650 rubles opens up many interesting opportunities that, perhaps, are worth that much money. An excellent service that allows you to do everything yourself. You will be able to carry out your own design projects, as well as use the best practices of other designers.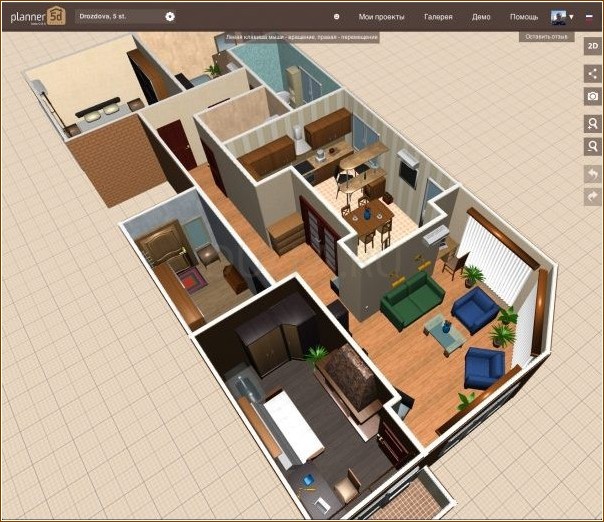 TOP 3 best programs for interior design and visualization