Curtains in a house or apartment always remain an important feature and complement to the entire interior. Even the most expensive and modern design can be spoiled by ineptly selected window textiles.
Not everyone, when choosing curtains, turns to professional design for help or has an impeccable taste in order to skillfully choose curtains that are a harmonious addition to the style and design of an apartment.
Content
one. Weighty fabrics
2. Velvet curtains
3. Lambrequins
4. Bold print
5. Using tulle only
The article presents those types of curtains, the purchase of which should be discarded, since they are not only not in the fashion trend, but also can significantly reduce the cost of even a fresh renovation. It is not only difficult to argue about tastes, but it is also useless, therefore if you experience a state of delight and comfort from certain curtains, then no one has the right to prohibit their use, even if a certain version of window textiles has long been outdated and is not used to decorate modern interiors.
For those who follow the news and keep up with the times, designers are advised to exclude the curtains listed below from use in modern designs.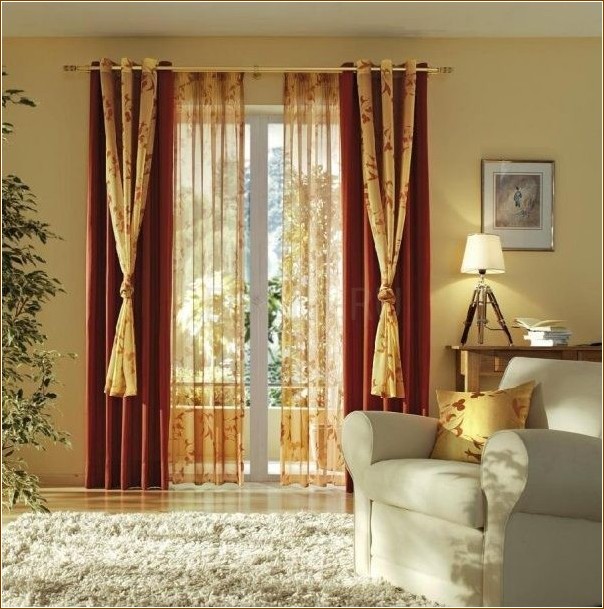 Weighty fabrics
Heavy and weighty window textiles were in trend half a century ago. It was then that such material was a sign of chic and luxury. Of course, in order to darken a room with windows on the south side, you will need to use curtains that practically do not let in light. But today there is an alternative to weighty materials. Designers use in modern projects lighter, but at the same time minimally transmitting light fabrics, as they look more delicate and graceful than from heavy materials.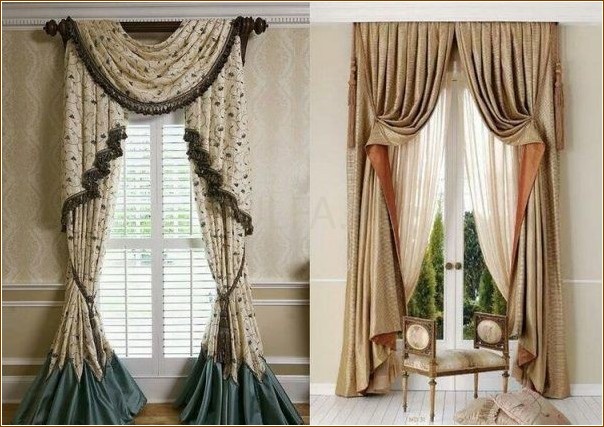 Velvet curtains
The material velvet is beautiful in itself. Such curtains can fit into the interior only when the whole character of the apartment is designed in a certain style, such as, for example, Baroque or Empire style. Velvet curtains look harmonious in huge rooms with high ceilings, but definitely not in an apartment of standard dimensions, and not when modern, neoclassical or high-tech styles were used for decoration.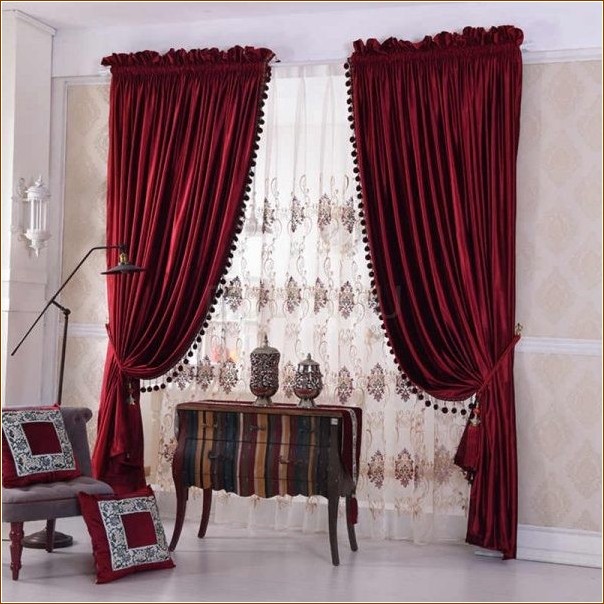 Lambrequins
In the early nineties, such curtains were all the rage: a variety of horizontal draperies spoke of style and luxury. Anyone who the budget allowed was eager to decorate their house or apartment with lambrequins. Alas, the fashion for this type of window textiles is a thing of the past. In modern design, they can be used only in cases where the interior elements are weighty with notes of Empire or Baroque, which rarely find their connoisseurs at the present time.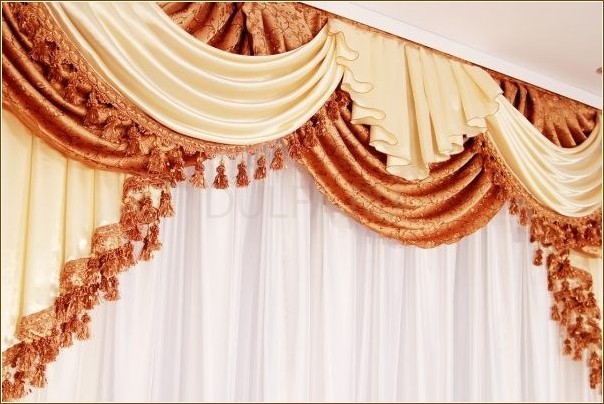 Bold print
In exceptional cases, curtains with a bright and bold print will be able to place harmonious accents in the interior and add liveliness. As a rule, the use of bright curtains with an excessive number of drawings and patterns can only ruin a good apartment design. Therefore, think carefully before decorating rooms with such curtains. Currently, most designers prefer fabrics in soothing monochrome shades.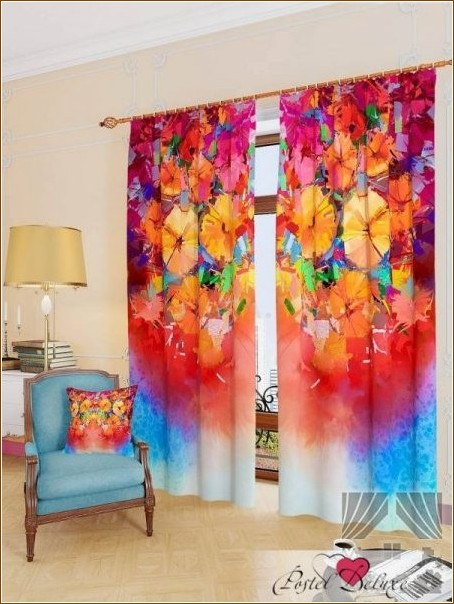 Using tulle only
During the perestroika, not everyone could afford a new renovation with suspended ceilings and lambriquins. To somehow get out of the situation, they just bought tulle, which they used to curtain the window. In the modern world, echoes of the past reality have remained, and someone continues to mistakenly believe that the use of tulle alone is quite acceptable in the interior. However, even the most beautiful tulle will lose to good curtains, which can be harmoniously combined with a light translucent curtain. In a modern interior, weightless fabric as an independent element is used only in the kitchen, but not in the bedroom or living room.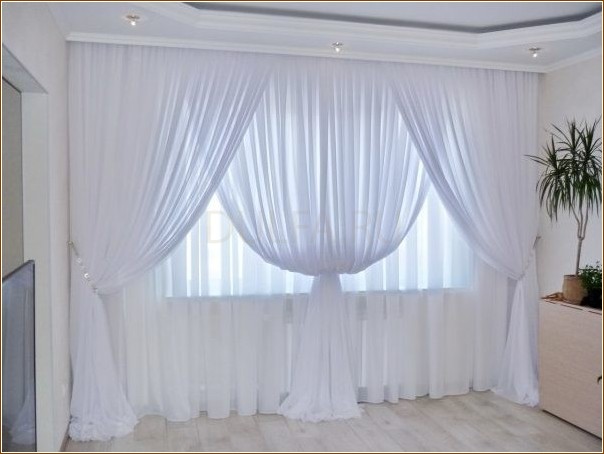 Curtains that are out of fashion and spoil the interior. How to choose the RIGHT curtains. Interior Design