If you still live in a world where a vase is by no means a piece of furniture or even decoration, but just a vessel in which you can put flowers from the garden, then it's time to forget about these stupid prejudices. Today the vase serves a more refined function. Moreover, there may be absolutely nothing in it. By itself, it is already a piece of exquisite art and should take pride of place in any room. But nevertheless, you need to have a sufficient baggage of knowledge and experience that will allow you to turn a simple vase into an object of decoration at any time and on your own.
Content
one. Stone vase
2. Rattan vases
3. Aesthetic excellence
You need to be able to find the right balance of the interior. If there is empty space somewhere, then it must be filled. But not just to everyone that came to hand. Here you need to choose the right items and pay attention to all the subtleties. A vase is perfect for this. It's not for nothing that vases have been decorating houses since ancient times.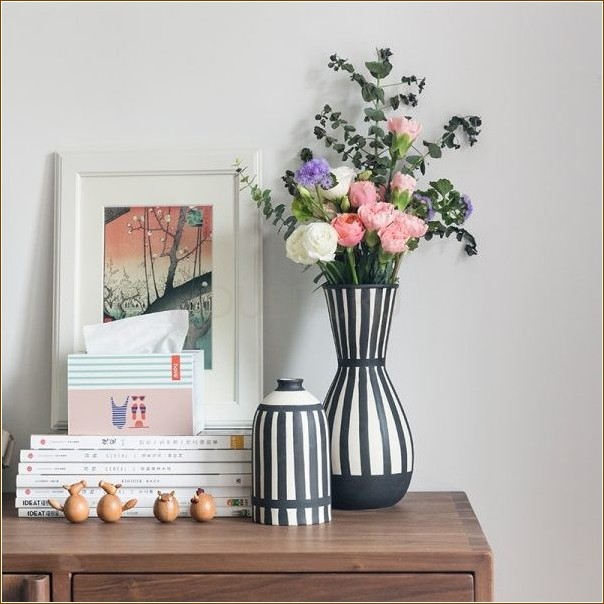 Stone vase
A vase carved from natural stone will look very beautiful and elegant. As a rule, only granite or marble is used for this. And if a granite vase is not suitable for every style, then a marble vase will decorate the interior and give it its own flavor. Of course, it is by no means intended to put flowers in it and certainly pour water. How do you imagine changing the water in a vase that weighs more than one hundred kilograms.
This is a subject of decoration, therefore, you need to treat it with understanding. You need to place such a vase at a certain point in the room. It should not immediately catch the eye, but at the same time, when people have already entered the room, the vase should be visible. You can't put it in the center of the room, but you don't need to hide it in a corner. You can place it next to a sofa or armchair. Two symmetrically placed vases on both sides of the TV or sofa will look very nice.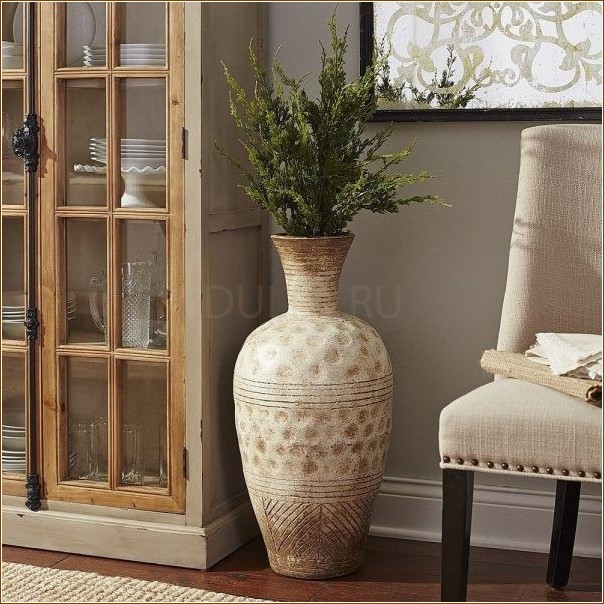 Rattan vases
If you prefer more natural interiors, then a rattan vase is perfect. Moreover, if the first option is usually a floor type, then a vase and rattan can be both floor-standing and small. It can be installed on a coffee table or in the corner of a room. By itself, such a vase looks quite stylish and modern, but it is not recommended to leave it empty. Rattan is essentially a natural material or even a plant, so you need to fill the vase with plants. It can be various decorative thorns, necessarily dried and varnished so that they do not fall apart into small needles and do not stick into the legs. There can be bamboo stems or anything that will harmoniously combine against the general background of rattan and the interior as a whole.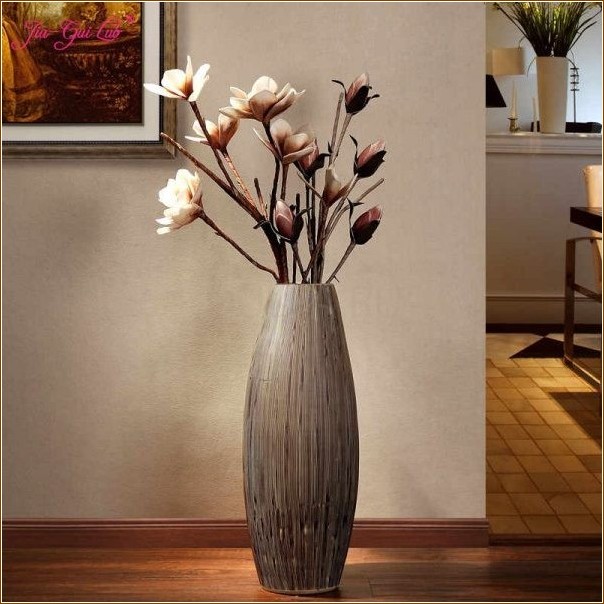 Aesthetic excellence
It often happens that the interior design seems to be beautiful and stylish, but all the same, something is wrong and lacks a certain zest. In this case, you need to introduce certain notes of perfection.
It is in this situation that it will be appropriate to use a whole set of vases of different sizes, but at the same time their style should be as similar as possible to each other. This vase can be placed in this room, or even throughout the apartment. One can be placed on the table, the other on the floor in the corner of the room. Others can be spread throughout the apartment on tables and bedside tables. In order to give more positive effect, you can add the same twigs to each of the vases. This will be the link between the entire room and the design as a whole. But it is still worth combining the color preferences of the palette, so the vases should fit into the whole interior as harmoniously as possible.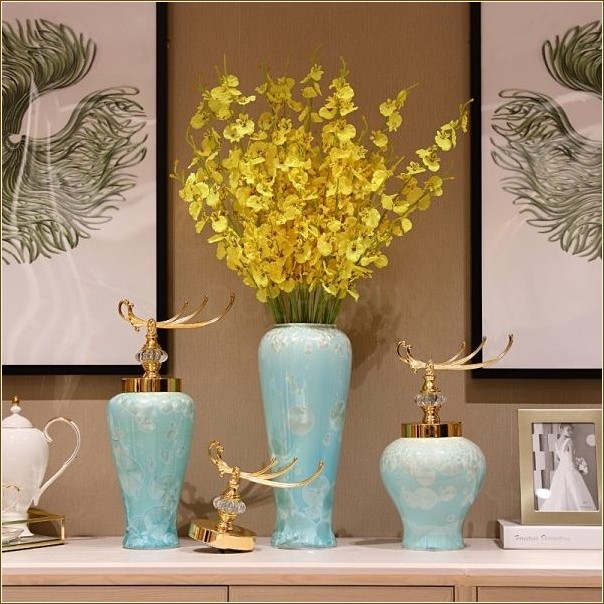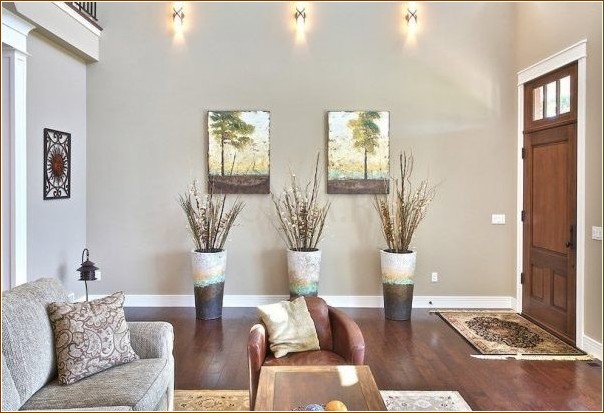 We decorate the interior with vases — Everything will be kind — Issue 24 — 09.08.2012 — Everything will be fine