Despite the fact that today most people spend their free time on the Internet, books have become not a means from which a lot of information can be emphasized, but simply an object of interior art. Thanks to books, you can create a unique and inimitable design that will perfectly highlight any styles in the planned interior.
Content
one. Fancy shelves
2. Chaotic mess
3. Decorating walls with books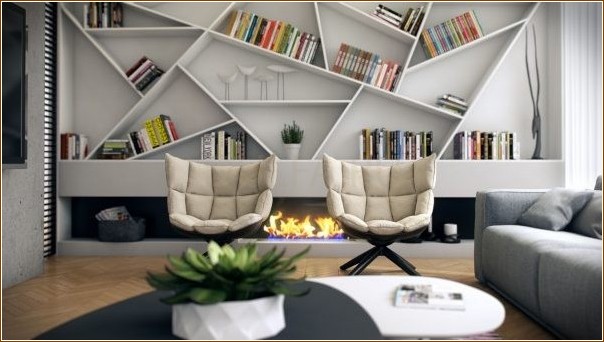 Fancy shelves
Today you can no longer find old shelves that were closed with a piece of glass. All these are outdated styles that will only spoil the appearance of the interior. Today, unusual shapes and creative solutions are in vogue. That is why the shape of the shelf can be absolutely varied and unexpected.
It will be interesting to look at the shelf, which has a huge variety of geometric progressions arranged in a chaotic order. The undulating shelf will look no less relevant. In this case, you can place various items not only in special compartments in this shelf, but also on top of it.
If there are a lot of books, and a large wall is simply empty, then a wine cabinet will perfectly decorate it. More precisely, this is not a real cabinet for wine, but only its semblance, since not bottles with a noble drink will be stored here, but exclusively books. But only because of one idea, which the designer was not afraid to bring to life, one can safely note the sophistication and unique style of this very design.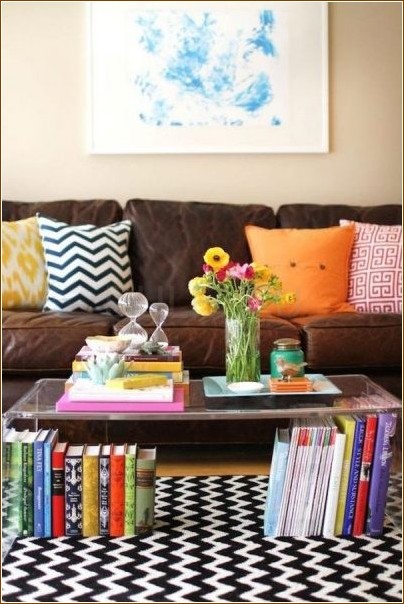 Chaotic mess
But if the area of ​​the room simply does not allow such luxury as numerous shelves or, even better, separate cabinets for books, then you should not refuse this type of decoration.
You can decorate an apartment with books without any difficulty. Of course, you still have to sacrifice a small part of the free space, but you can get off with a little blood, and at the same time get a high-quality result.
Books can simply be placed on the free shelf in several pieces. You can arrange small stacks in the lower tier of the coffee table, or on the corner of a large writing table. Even a windowsill can become a canvas for design creativity. Of course, the books will look beautiful on the windowsill if, instead of a blackout curtain, you decide to use light tulle curtains.
Books can be used in the most unexpected places. They can serve as a stand for a vase of flowers or a fruit basket. They can be placed on open kitchen shelves between plates and cups. This combination is extraordinary, so you can be sure that your guests will immediately pay attention to them and a huge series of various questions will be sent to you.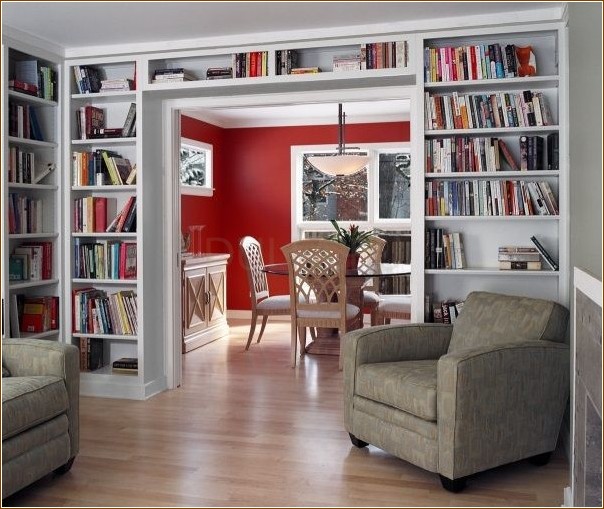 Decorating walls with books
As strange as it may sound, books can be used to decorate walls with them. Someone is used to decorating walls with paintings by famous or little-known artists, but you can decorate an empty wall with books.
To do this, you do not need to come up with any framework or complex mechanisms. It will be enough to come up with any fastening element, such as a dowel in the wall. A beautiful string is attached to the inside of the cover of the book, which can either be sewn or glued. Each person is free to adjust the length of the rope independently, based on their preferences, but it is best to stick to the 10-20 centimeters mark. A small loop is made at the end of the rope, which is hung on a dowel or any other mount on the wall. The result is an excellent, and most importantly, unusual decoration on the wall. Of course, it is better to choose the color of the cover strictly according to the style of the interior.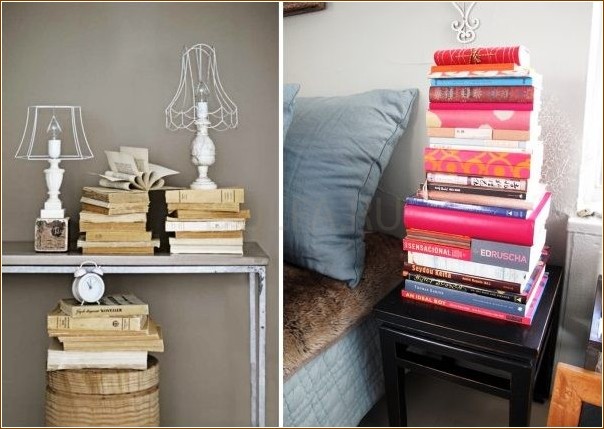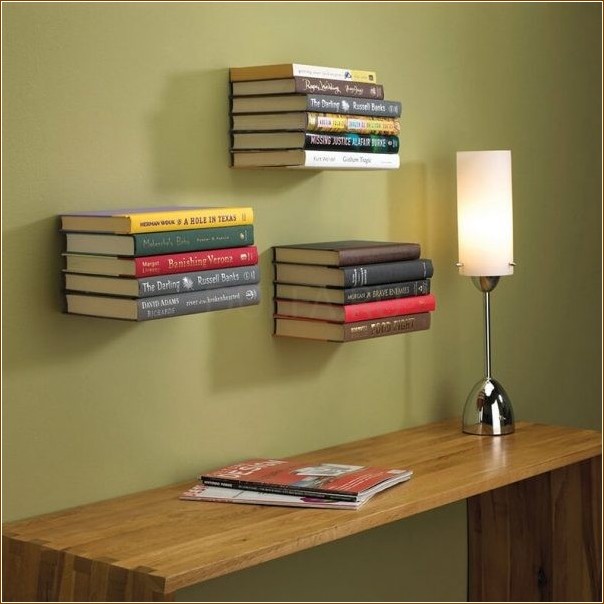 TOP 5 books for interior designer // How to enter the profession of a designer?