Space zoning is a design technique that allows you to visually divide a room into several parts. It is used both in spacious studio apartments, where one room can be used for different purposes, and in small apartments, where several people are often forced to live in one room. Zoning allows you to solve several problems at once.
Content
one. Visual zoning
2. Zoning with architectural elements
3. Furniture zoning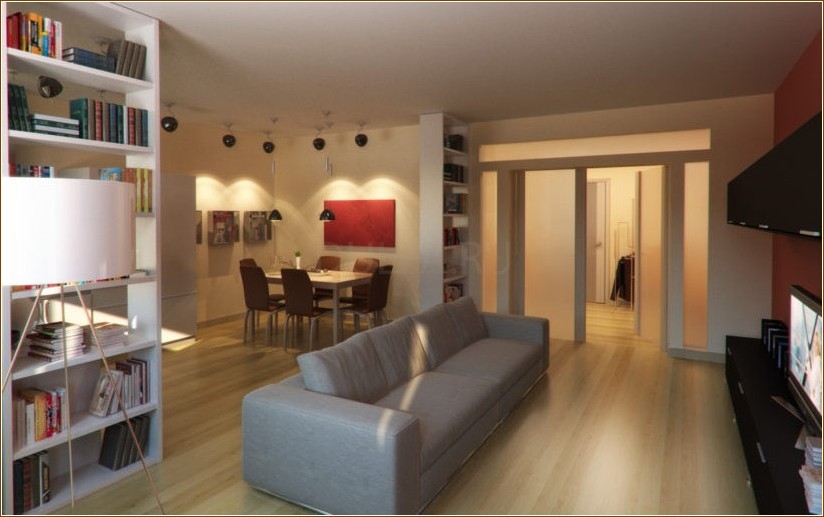 1) Allocate several functional areas, for example, divide the living room into a recreation area and a study.
2) Allocate personal space for each person if there are several tenants in the room.
3) Visually resize the room, making it appear larger or smaller.
4) Change the shape of the room to create an original and unusual design.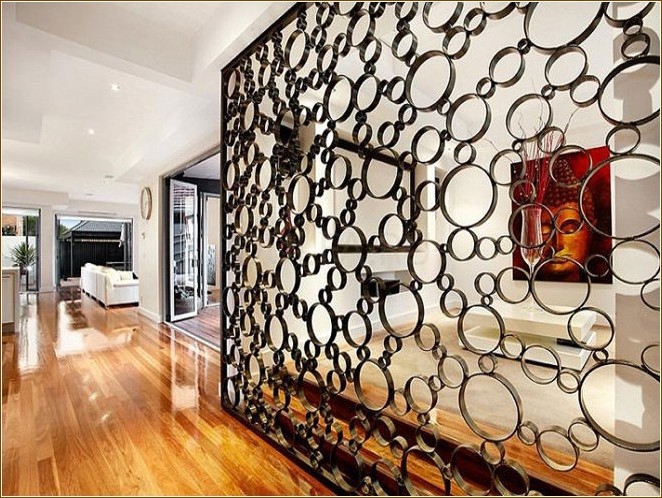 There are various ways of zoning space — some of them require major repairs, while others allow the use of furnishings and lighting elements. The following describes the basic techniques that are used when zoning rooms.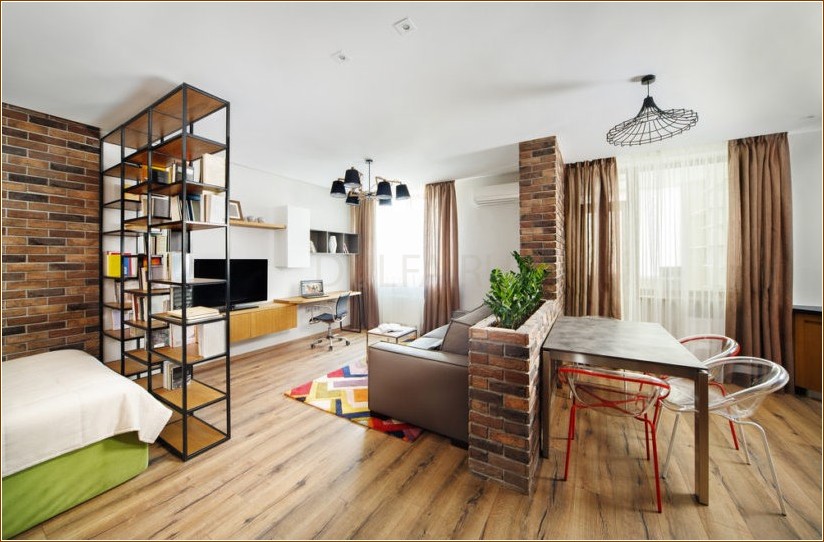 Visual zoning
This method is especially suitable for small spaces where there is no room for additional partitions. This is, first of all, zoning using color: you can paint the walls in the selected areas in different colors or combine two types of wallpaper (the main thing is that they are the same in quality and structure). In addition, you can use several types of finishes, for example, combine paint with tiles or wallpaper with wood panels. Also, the use of lighting allows you to visually highlight different parts of the room. To do this, use lamps located at different levels (for example, a chandelier under the ceiling and a table lamp), as well as different colors. Sometimes built-in lights or LEDs are used to illuminate pieces of furniture and accentuate a specific area.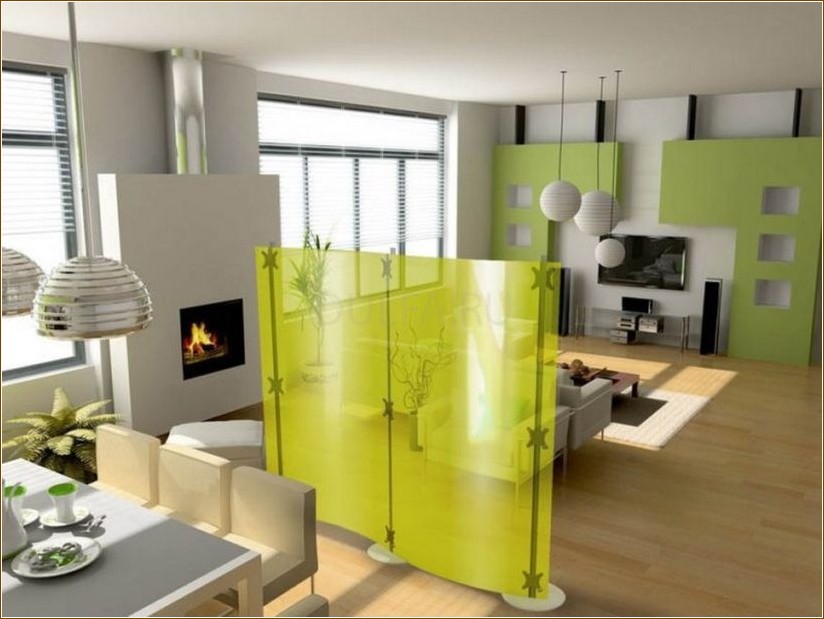 Zoning with architectural elements
This is a more complex and time-consuming method, which involves the construction of additional structures in the room: partitions, arches, columns, as well as the installation of multi-level ceilings and podiums. These structures "eat up" part of the room's space, but they can have additional functionality: for example, in the podium you can make a box for storing things, use the partition as a shelf, and place built-in lamps in the false ceiling. In addition, this method radically changes the very shape of the room, giving it a unique modern look.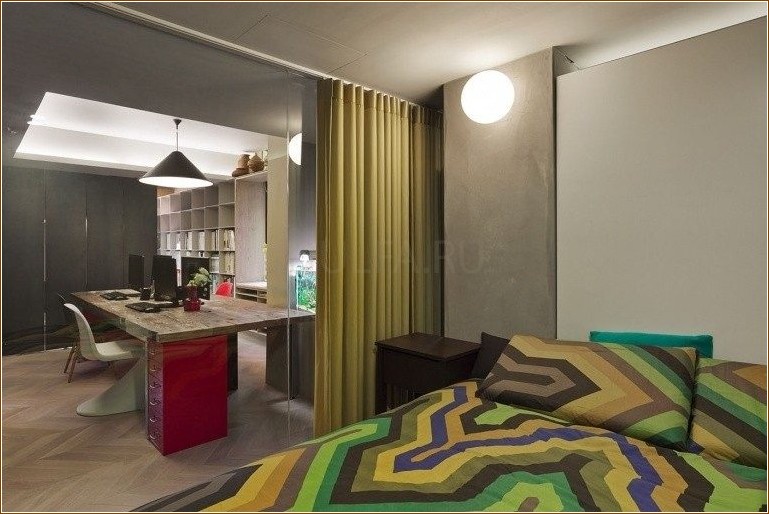 Furniture zoning
You can divide a room into zones without laborious repairs, using any pieces of furniture. Low furniture, such as a sofa or coffee table, visually divides the room, while leaving a clear view. A tall wardrobe can separate part of the room completely, hiding it from the eyes — this can be used, for example, if you want to separate the common area from the bedroom or nursery. The bar counter is often used for zoning in apartments where the kitchen is combined with the living room.
Also, curtains and screens are traditionally used for zoning. They can be either solid or translucent, depending on how fully it is required to separate one zone from another.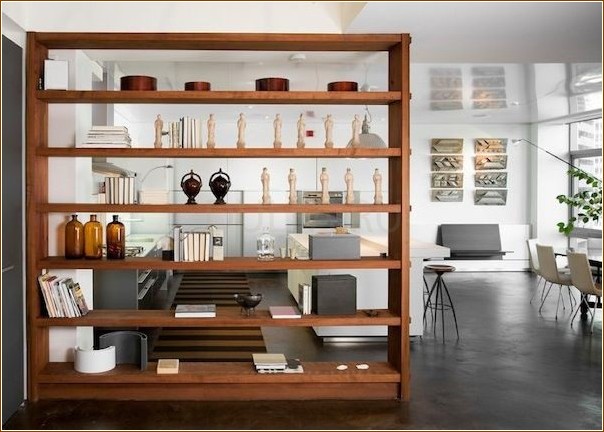 Several different zoning methods can be combined with each other to achieve the best effect. The main thing is that, despite the division, a single style and a sense of common space are observed in the room.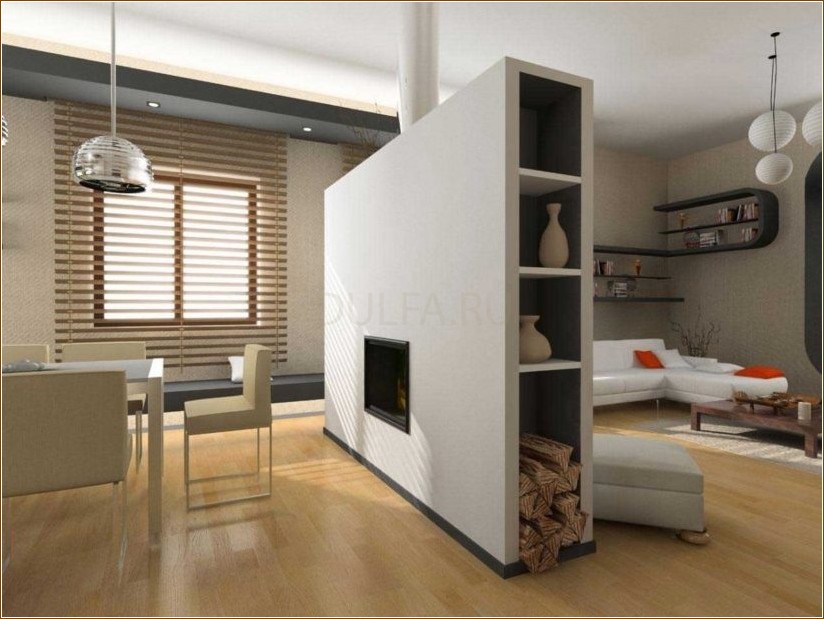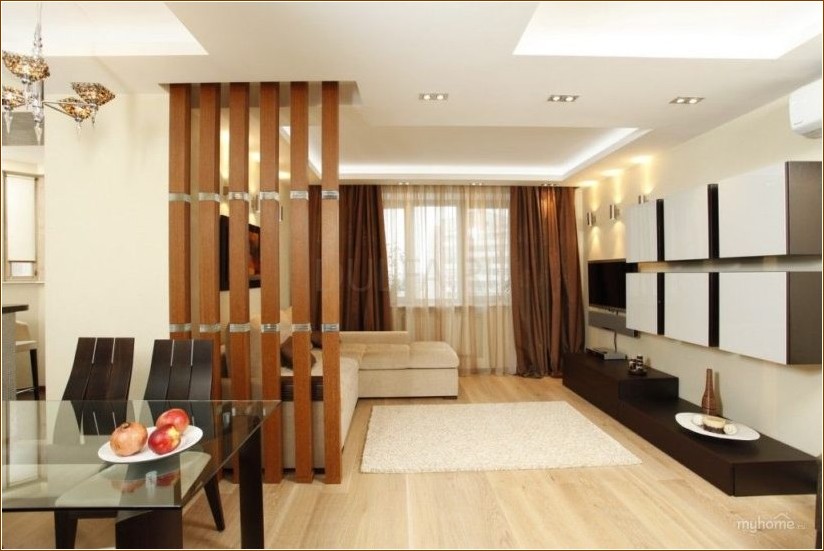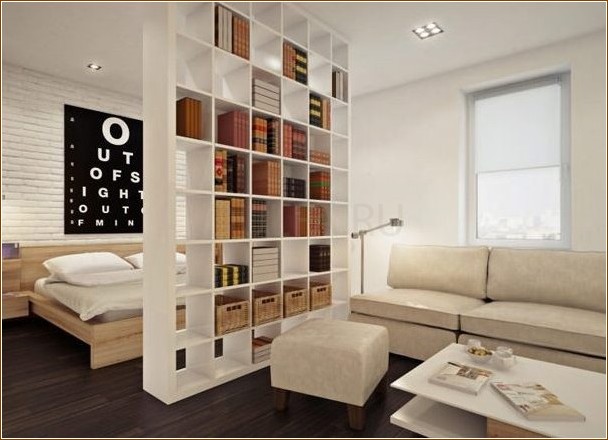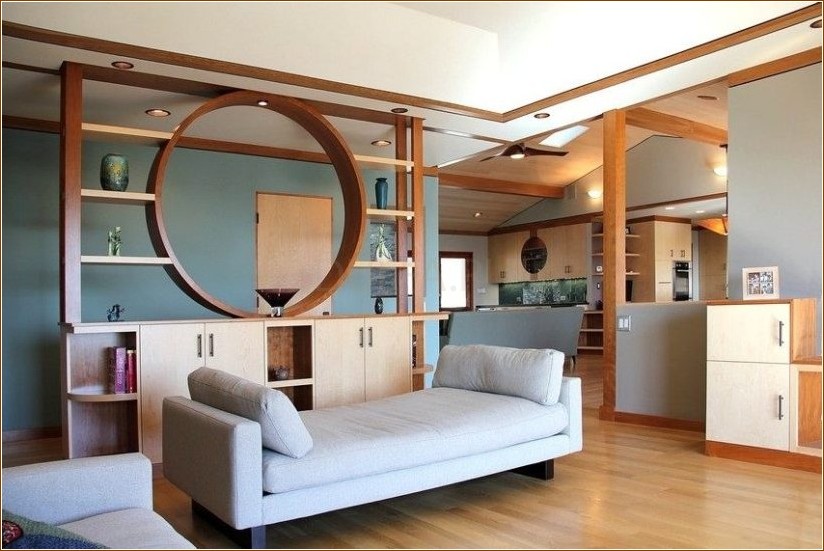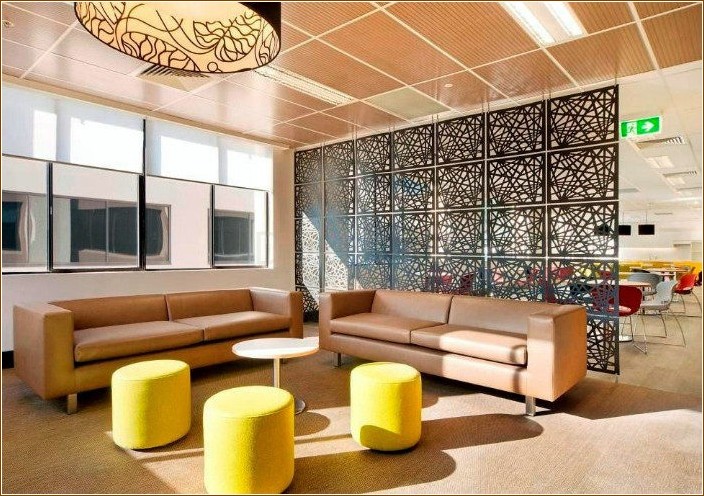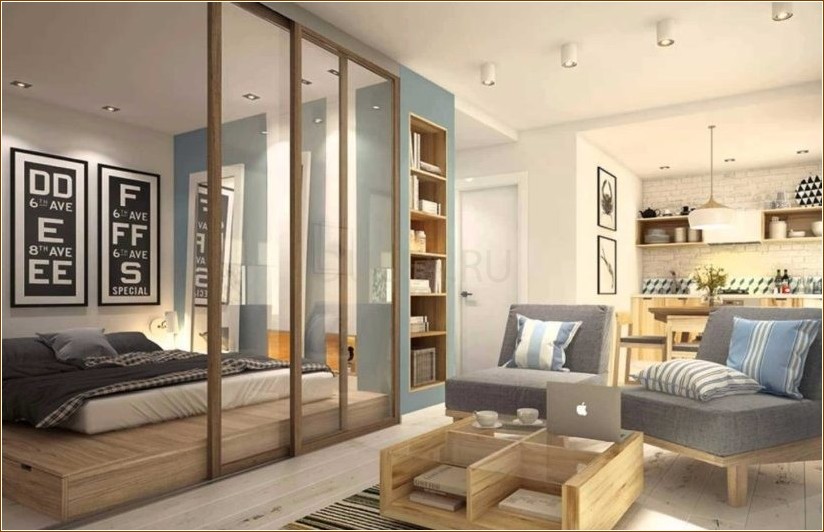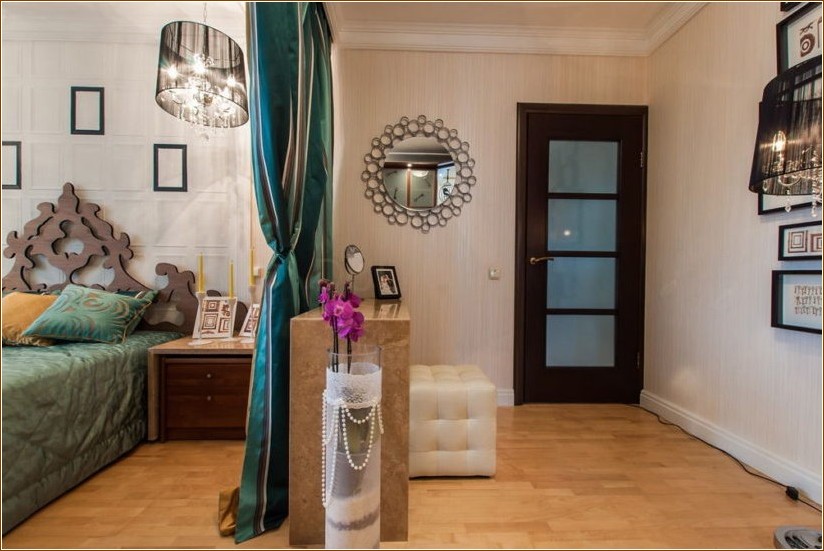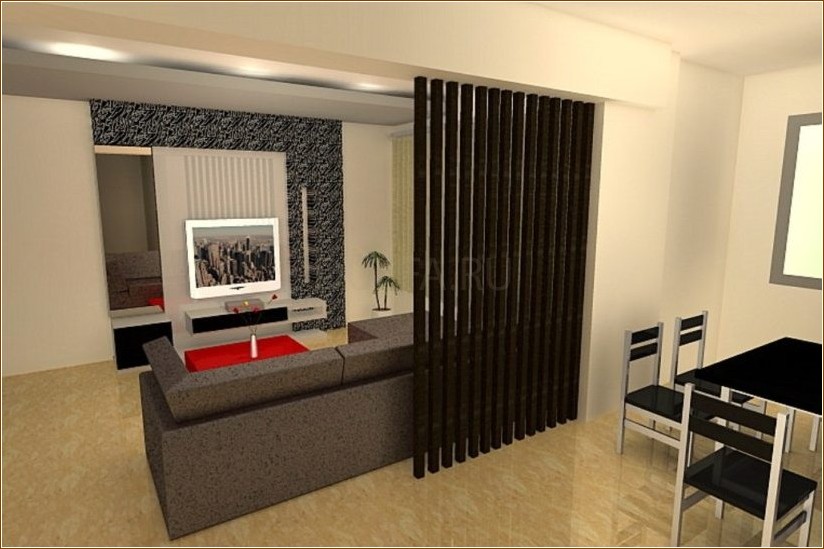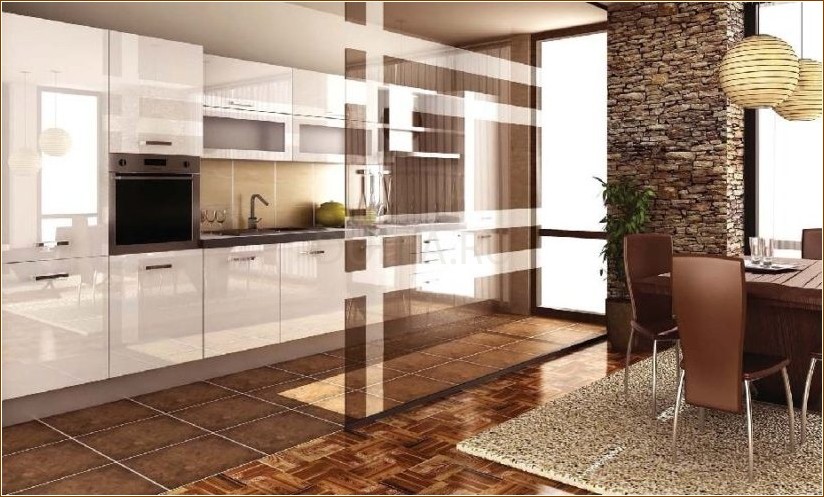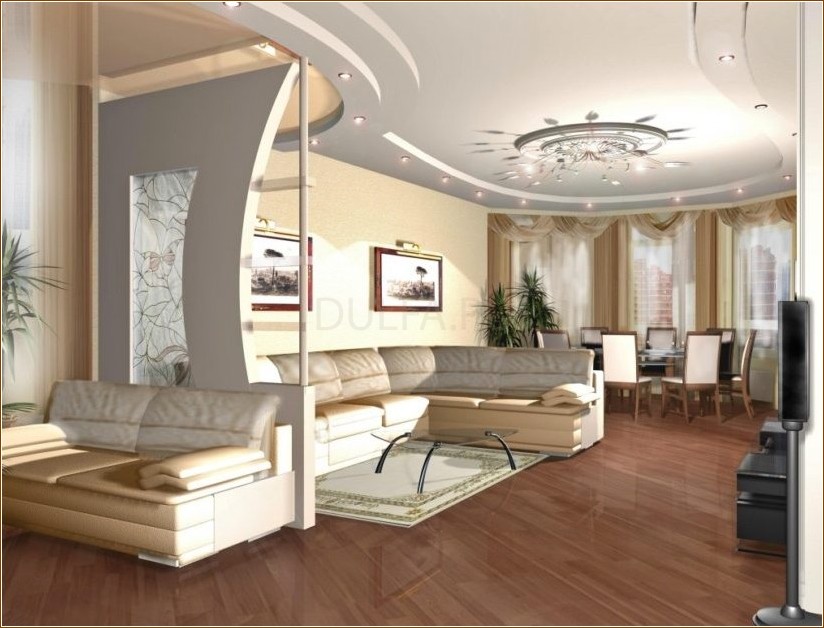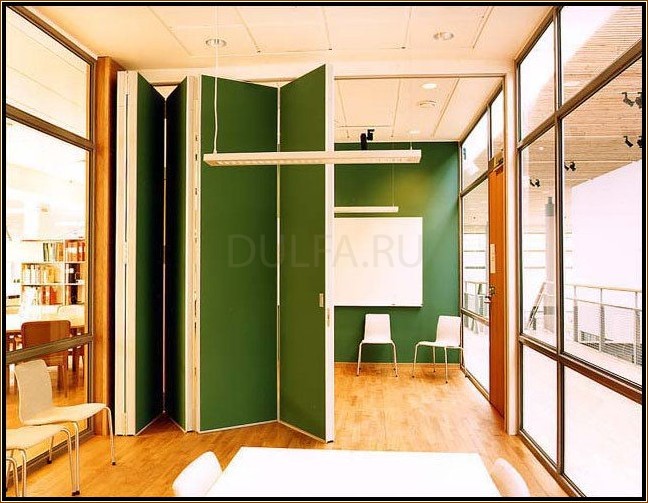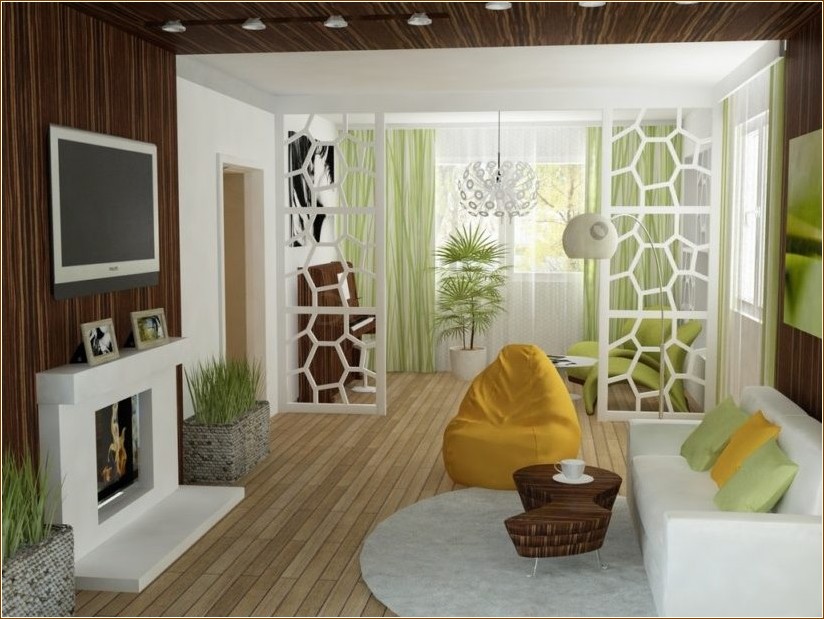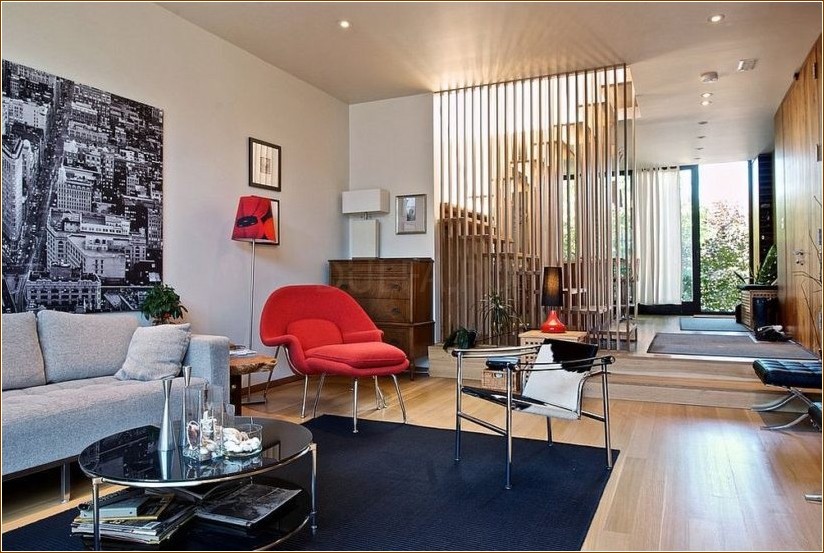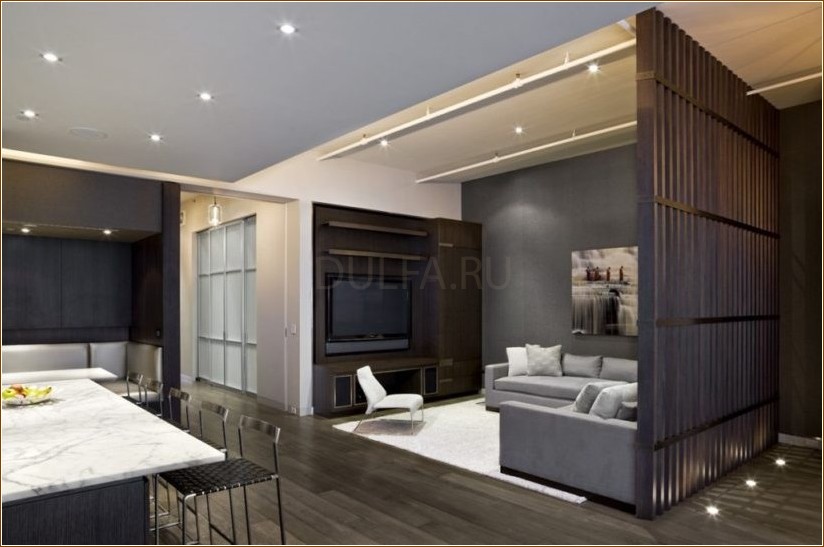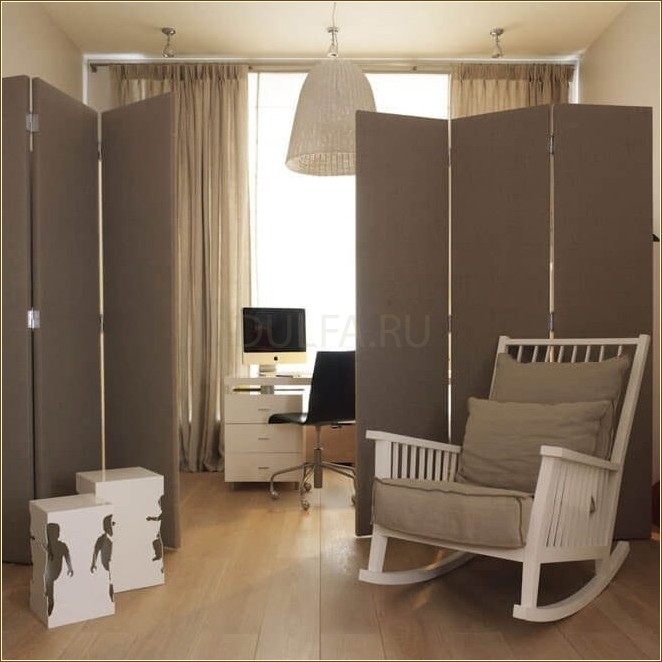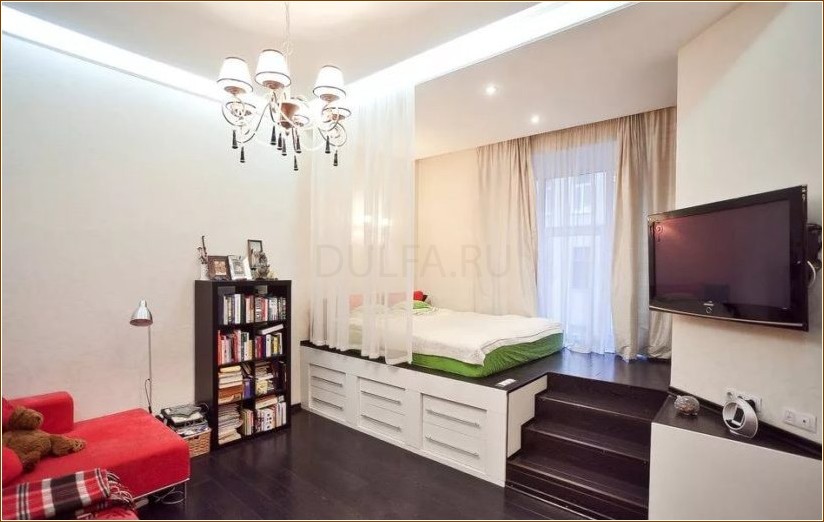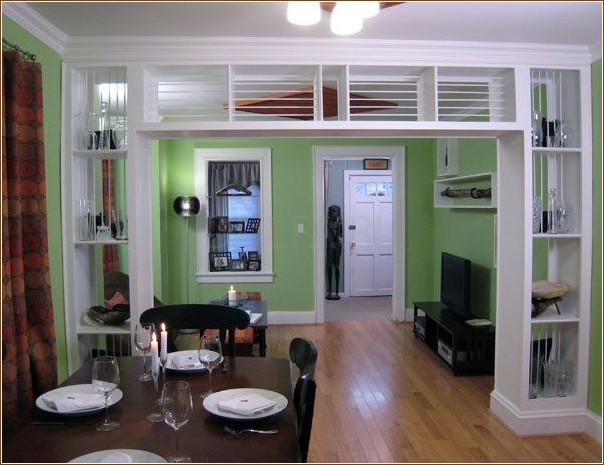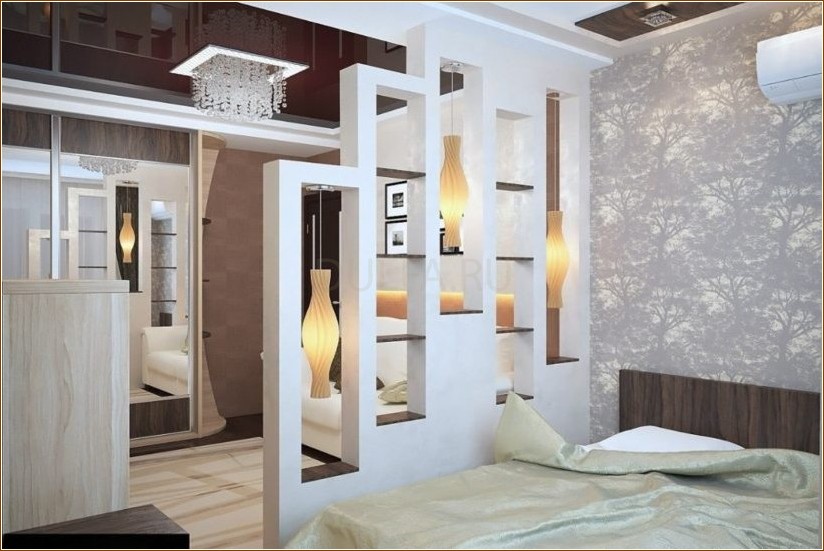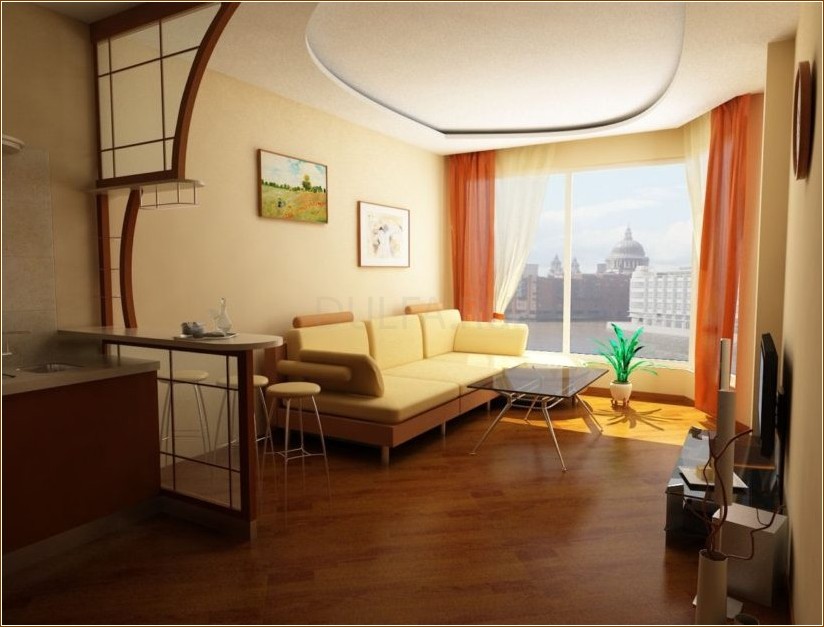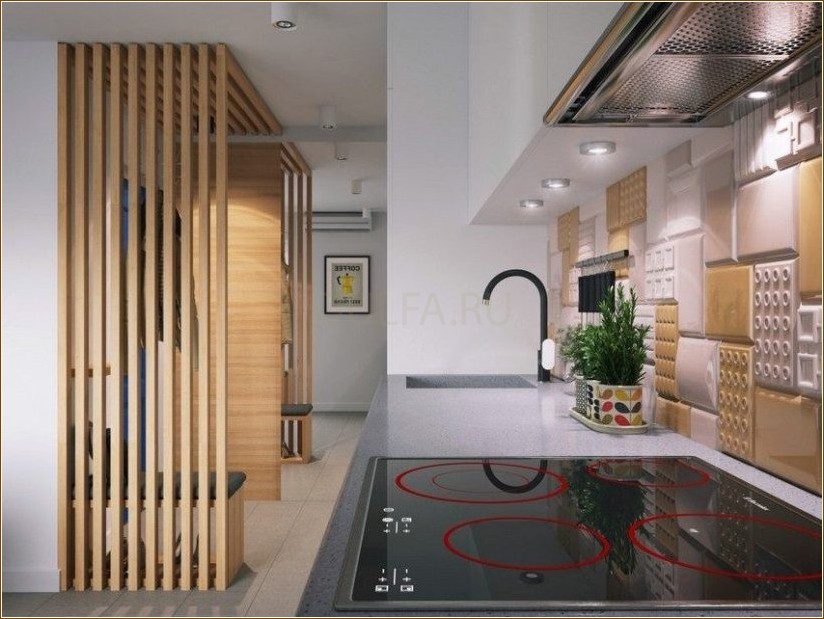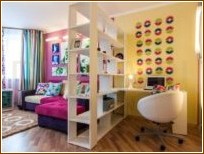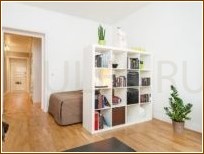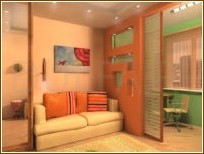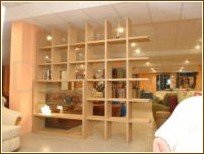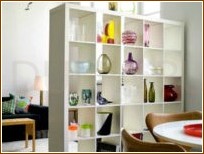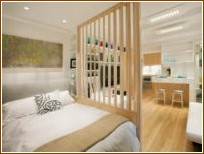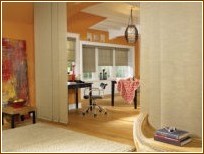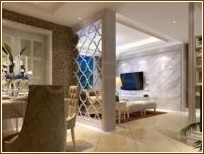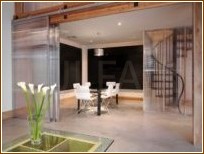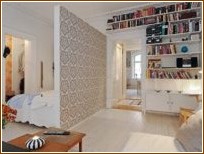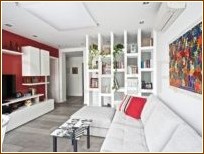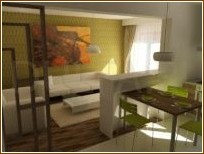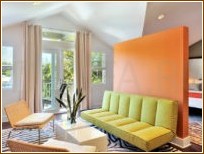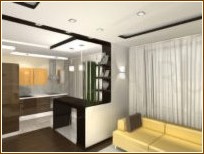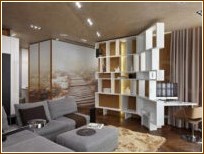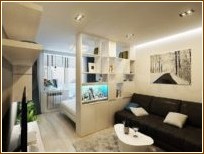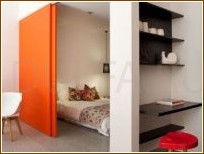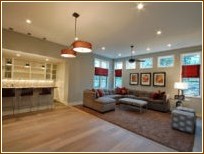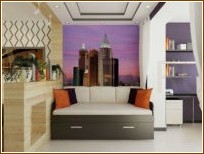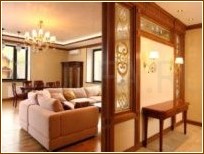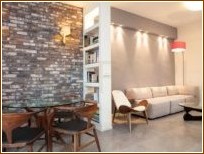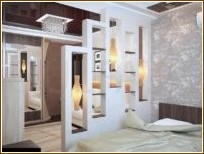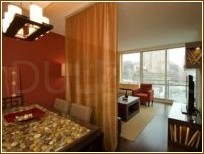 Living space zoning. Versatile solutions for small spaces