Someone lives in a private house, someone — in an apartment. Some do this solely of their own free will, others are forced to. Of course, many dream of a private, quiet life with a vegetable garden, flower beds, but they do not have the opportunity to fulfill these desires. What to do? How to create, at least partially, an ideal world, similar to nature, in the conditions of concrete walls? Anything is possible — just use the balcony creatively.
Content
one. Cold or warm loggia
2. We grow our products
3. Green spaces
4. Flowers
5. Garden figurines
6. Where to get plants?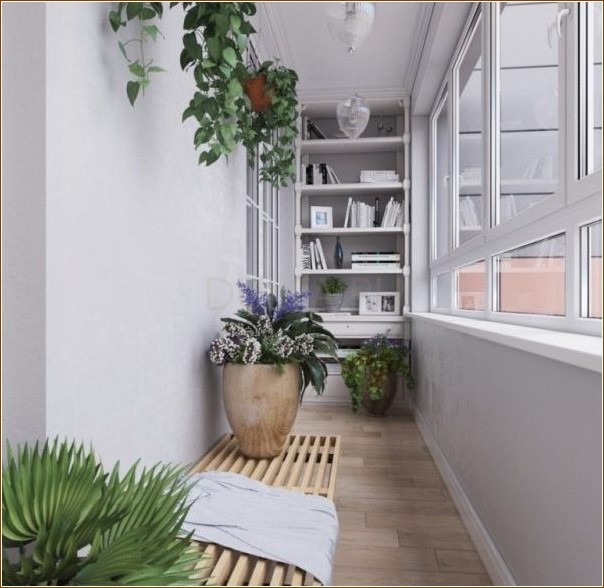 Cold or warm loggia
It doesn't matter which balcony you have. Of course, a warm option is better, because here you can create a winter garden, plant a small vegetable garden, which will delight and bear fruit, even all year round, especially if there are lamps. But even the cold version in the warm season can become a highlight of your life. You just plant annual plants, you can, of course, also perennials, which are brought into the room for the winter. It doesn't matter if you want a garden or a vegetable garden — all this is real.
We grow our products
It is difficult nowadays with organic vegetables and herbs. Not everyone has a summer house. What to do? Plant what you can directly on the balcony. For example, every year you can grow dill, parsley, basil, herbs on the window. It all looks very decorative in the composition, especially if designer pots are used. No — these are not only those that cost a lot of money and cannot be obtained in the provinces, these are those that you can do with your own hands. Just type any technique on the net and look for master classes.
But greens are not everything. Experienced gardeners can get peppers, tomatoes, and cucumbers on the balcony. It's real, the main thing is to choose the right variety.
Better fit for balcony indoor culture.
The variety must be self-pollinated.
Tomatoes are more convenient to take undersized, compact.
This is how you get your vegetables and herbs without having a large vegetable garden.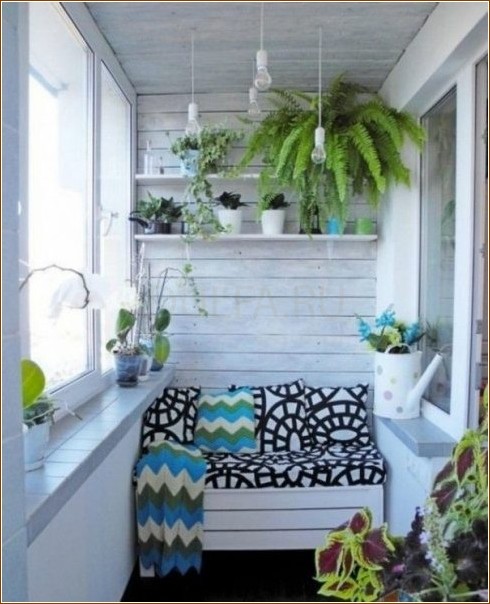 Green spaces
If you can no longer see the concrete walls of the city, then it's time to change the scenery. No, not to go to the sea, although this is also good, but just to hide this difficult view. Hedge plants come to the rescue. For example, if you plant just a sprig of wild grapes or plant a bindweed in a flowerpot, you will soon get a solid green wall instead of that cold and gray.
Flowers
Where is without joy for the eyes — flowers. The choice is huge here. If the balcony is cold, then choose annuals — petunias, lobelia, marigolds of different varieties, and your loggia will remind you of the Nitraja garden. Why different varieties? It's not only about the shades, but also about the size and shape of the plants. So bushes can be planted in flower pots, ampelous species in hanging pots and tall flowerpots. Combine colors, experiment every year, and your life will be transformed.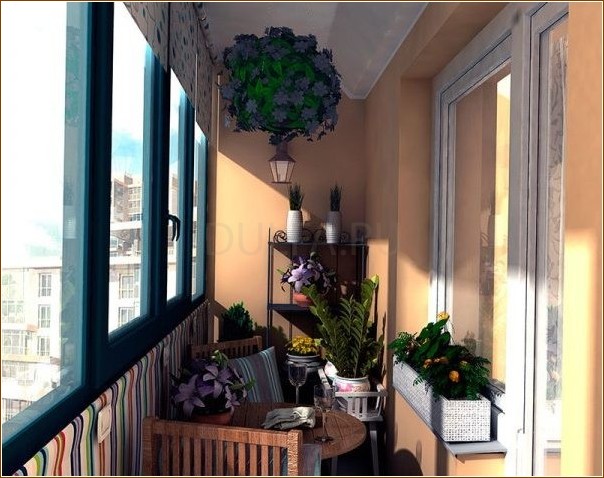 Garden figurines
You can decorate the balcony not only with flowers, seedlings, but also with decorative figures, solar-powered lanterns. All this is sold in different stores, prices are affordable. Your small garden on the balcony will acquire harmony, integrity, when it is complemented by accessories. Put a wicker chair here and enjoy the view over a cup of coffee, and now the concrete of the city no longer oppresses.
Where to get plants?
Many who first thought about flowers, plantings, can read what is written above, and be at a loss — where to buy such flowers. In fact, everything is simple. During the season, all markets, retail outlets are replete with all kinds of seedlings, accessories. But you can spend the spring much more interesting and try to grow something with your own hands right from the seeds. This is not as difficult as it seems, especially in our time, when seeds are sold in granules that are placed in a peat tablet and then only require light and watering. Anyone can do it.
How simple, agree? The warm season has arrived and everything is in your hands.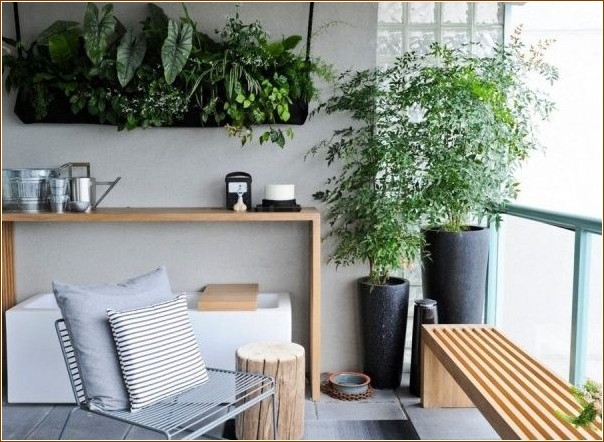 # 55 My 8m² Balcony Vegetable Garden | A Wonderful 200 Day Journey To Grow My Own Veggies