In recent years, it has become increasingly popular to simply paint walls. Wallpaper faded into the background due to the fact that there are more problems with them. They need to be glued, and so that everything is perfectly even. And if you get bored with a color or pattern, you will have to rip off the old wallpaper, putty everything and glue new ones. With paint, everything is much easier, since repairs can be done at least every month, without much difficulty.
Content
one. Combining colors
2. Clear boundaries
3. Visual design
But the banal coloring of the walls also faded into the background, like the wallpaper. Today, qualified designers are trying to translate into reality several combined contrasts at once, which will ideally match each other. Thanks to such efforts, you can easily create a unique design that will flawlessly decorate your room.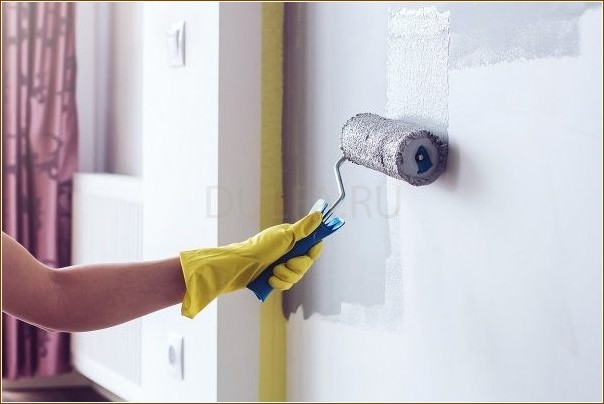 Combining colors
Before you start painting, you need to decide how many colors will be on your walls. It can be two or three colors. You can use as many colors and shades as you like. The most important thing is that they combine and complement each other. It is best to choose strictly one color and dilute it with shades of several shades lighter or darker. In this case, you can achieve the fact that the whole room will look the same, but at the same time the refined style will be clearly visible.
Mint and blue colors and all their shades are perfectly combined. Gray and beige look just as good. These are the colors that complement the overall plan and compensate for each other's shortcomings.
Also today, the ombre color is considered very fashionable, or, as it is also used to call it, the gradient color. In this case, one color smoothly flows into another and the third, if it was originally planned. It is enough to draw a clear horizontal border. All over the room. Up to this border, the walls are painted in one shade or color. After this line, you can paint with other paints. If you choose one color and combine it with darker or lighter shades, then you can use up to ten different textures that will look perfect on one wall and not be conspicuous.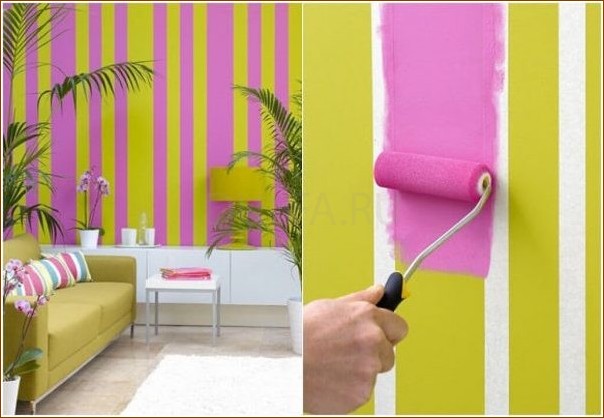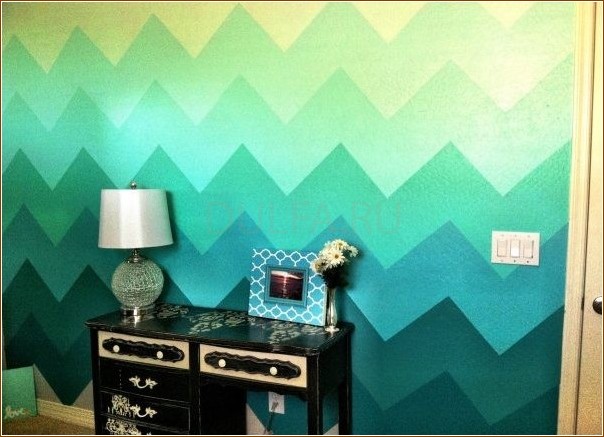 Clear boundaries
If you do not like everything boring and ordinary, then you need to try to choose bright colors that can complement the picture of your entire interior. The base color of the walls should be chosen darker and more inconspicuous. A gray or even a dark gray option works great. Now it is worth taking care that clear boundaries are traced. This can be a decorative frame on the wall, inside which there will be open shelves for decoration or collectibles. Open shelves indicate that there will be just a wall immediately behind them. And it is precisely the stage that the wall should be painted in a brighter color, which will become an accent element of the entire interior.
Of course, if your entire interior is decorated in more restrained colors, then you should not use bright colors to decorate the walls. Always stick to the planned style. It will be very important in the technology of clear boundaries, to select colors that can complement not only each other, but also perfectly combine with furniture or other parts of the room.
Visual design
If you want to make ceilings visually higher, then the right choice of paints will allow you to do this. Here you need to competently approach the tones and shades so that everything is very beautiful and correct. The lower part of the wall along the entire perimeter should be painted in a darker color or its shade. It should be about 2/3 of the entire wall. The last third part should be painted in a light color. This will create the illusion that the ceilings are actually higher.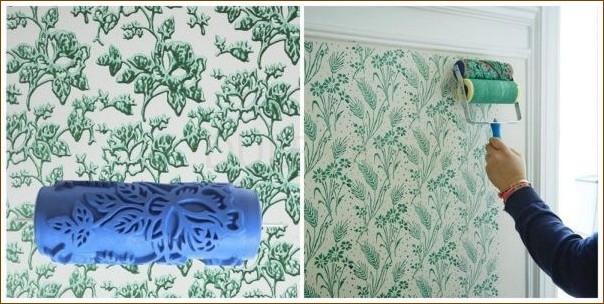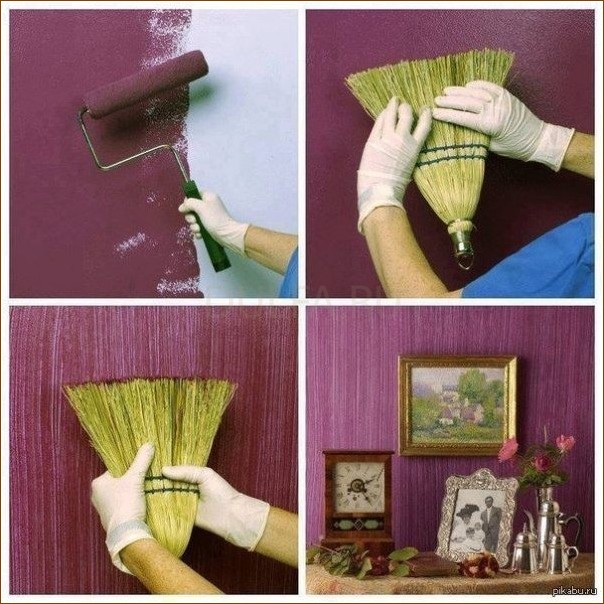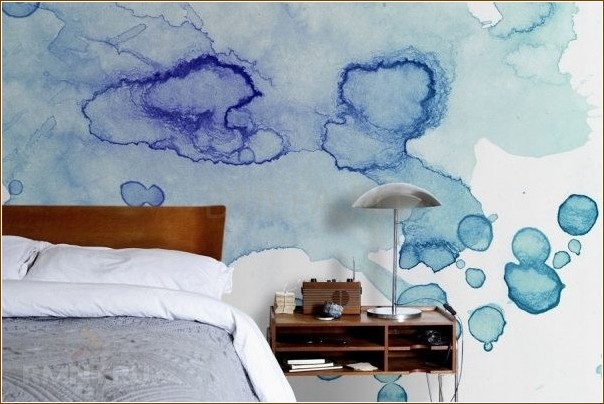 PAINTING WALLS in 6 min